A Quick Guide to Healthcare Concierge Services
September 14, 2021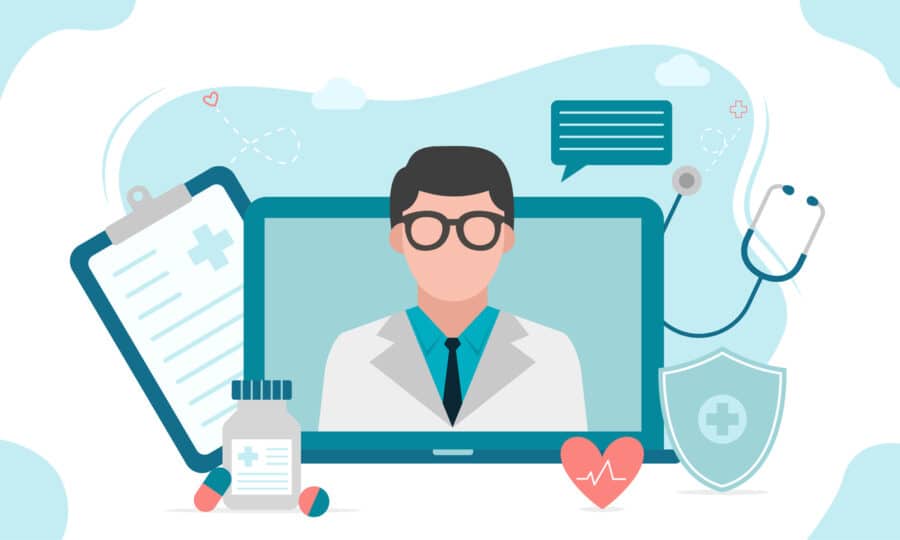 Determining what the term "concierge" means in today's consumer-centric healthcare market can get confusing.
In the past five years, healthcare concierge services have proliferated. Unfortunately, a clear understanding of what they are and how they work has not. In fact, a simple online search for "healthcare concierge" produces thousands of results filled with contradictory information.
To set the record straight, we've created a quick guide to the six most popular types of healthcare concierge programs.
1. Patient Concierge Service 
Patient concierge services are hospital-sponsored errand running and convenience services for patients and patient families. They elevate the patient experience by making a stay at the hospital more comfortable and convenient.
Popular Patient Concierge Services
In the broadest sense, a patient concierge, sometimes referred to as a hospital or healthcare concierge, can do almost anything for patients that isn't clinical.
Read: What are the benefits of a patient concierge service?
"Almost anything" can be as simple as wayfinding or as complicated as making international travel arrangements for a patient's family.
Patient & Employee Satisfaction
Clinical staff love the service too because it gives them a reprieve from managing patients' burdensome non-medical requests — an invisible time-suck that slows patient flow.
In fact, nurses spend anywhere upwards of two hours on non-clinical patient requests per shift.
Best Upon Request's patient concierge team saves hospital staff an average of one hour for every non-clinical patient request they outsource to our team. 
As a result, many hospitals experience an uptick in employee engagement a few months into their concierge program. A pleasant surprise for healthcare leaders.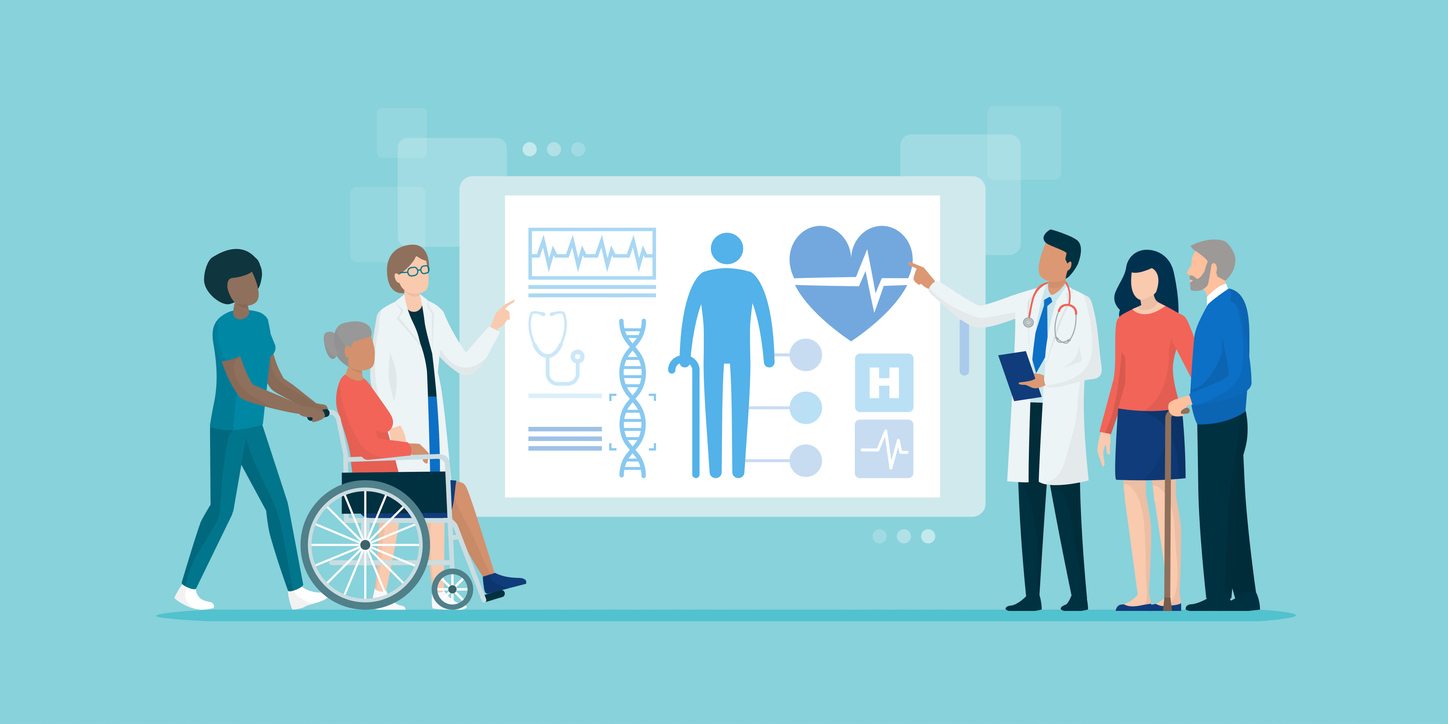 Healthcare Consumerism 
The added benefit of employee engagement aside, what really drives hospitals to invest in concierge programs are the retailesque customer service expectations of today's healthcare consumer.
Meeting those expectations is crucial to strong financial performance. In fact, hospitals that deliver a "superior" customer experience achieve net margins that are 50% higher than hospitals providing an "average" customer experience.
To this end, some hospital systems invest in concierge services for their clinical staff as well.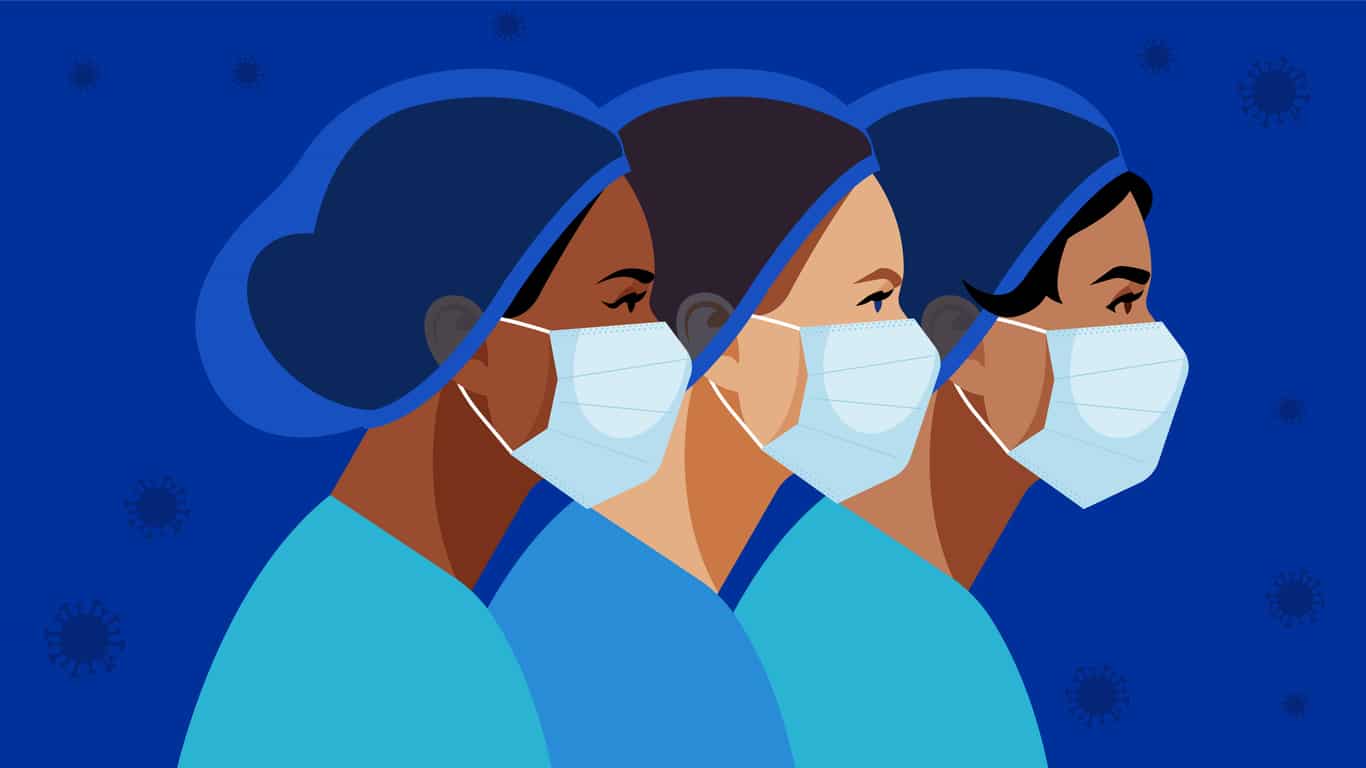 2. Concierge Service for Hospital Staff 
Concierge services for hospital staff are an employer-funded employee benefit that gives busy medical professionals a resource to outsource time-consuming errands and other personal tasks.
The time-saving service reduces stress, increases work-life balance and improves well-being.
Popular Concierge Services For Healthcare Staff
The Correlation Between Employee and Patient Satisfaction
A less stressed and more engaged hospital staff provides friendlier, higher-quality patient care. Friendly, high-quality care increases patient satisfaction and satisfied patients improve financial performance.
Consider that for every 1% increase in employee engagement, a hospital's overall HCAHPS rating increases by 0.33%.
Recognizing the vital link between patient experience, employee satisfaction and the bottom line, hospitals are making employee wellness a priority.
Read: Concierge services help critical care nursing team cope with Covid-19.
3. LDRP Maternity Concierge Service
Maternity concierge services are a subset of patient services that focus on moms-to-be and their families through every stage of pregnancy.
Maternity patients and their families can choose from a wide range of premier services that provide comfort and care from the first prenatal visit to post-discharge.
The service elevates the hospital birthing experience, much like patient concierges increase the patient experience. Not to mention, it's a powerful marketing tool.
Check out St. Jude Medical Center's Maternity & OB Services promotional video.
Moms aren't the only ones enjoying concierge services. Obstetricians and OB nurses love the program too, because it frees them from managing patients' non-medical needs.
Family birthing centers and LDPR units invest in maternity concierge services to:
Increase patient satisfaction and market share.
Strengthen patient loyalty.
Reduce clinician and parental stress.
Promote family bonding.
Our healthcare clients have called maternity concierge services "the perfect complement to exceptional clinical care."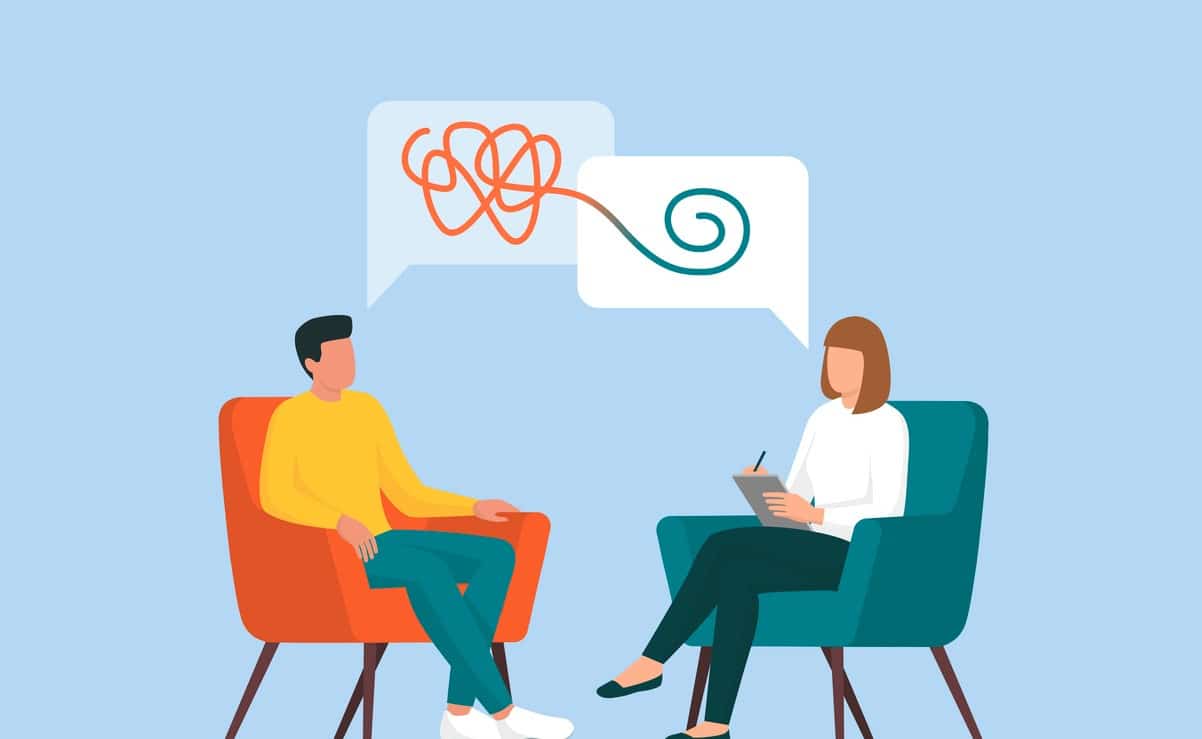 4. Clinical Trial Concierge Service 
Clinical trial concierges help patients navigate the complexity of trial participation. In fact, a staggering 85% of trials fail to launch on time due to patient recruiting and retention challenges.
The service has gained traction with pharmaceutical, biotechnology and medical device organizations worldwide, who have grown tired of wasting millions on patient retention challenges.
For example, a 2020 global data analysis revealed that low accrual rates were responsible for terminating 55% of clinical trials.
To remedy these problems, healthcare organizations hire concierges to serve as a single point of contact for patients throughout a trial's duration. In addition, the concierge team provides patient support services like:
Travel and accommodation planning.
Streamlining payment to patients for expense reimbursements.
Obtaining medical travel visas.
Celebrating patients' milestone moments.

5. Electronic Healthcare Concierge Service 
Electronic concierges aren't concierges in the traditional sense of the word. They don't offer convenience or errand running services like other healthcare concierge programs do.
Instead,  an electronic concierge is a digital platform that gives patients the power to navigate an entire healthcare system from their smartphone.
Patients can access administrative functions like scheduling future appointments, requesting second opinions, submitting paperwork, and accessing their medical files.
In a market where convenience is king, electronic concierge platforms are a huge win for patients and providers alike. But will they become a thing of the past as COVID-19 continues to fast-track digital innovation in healthcare?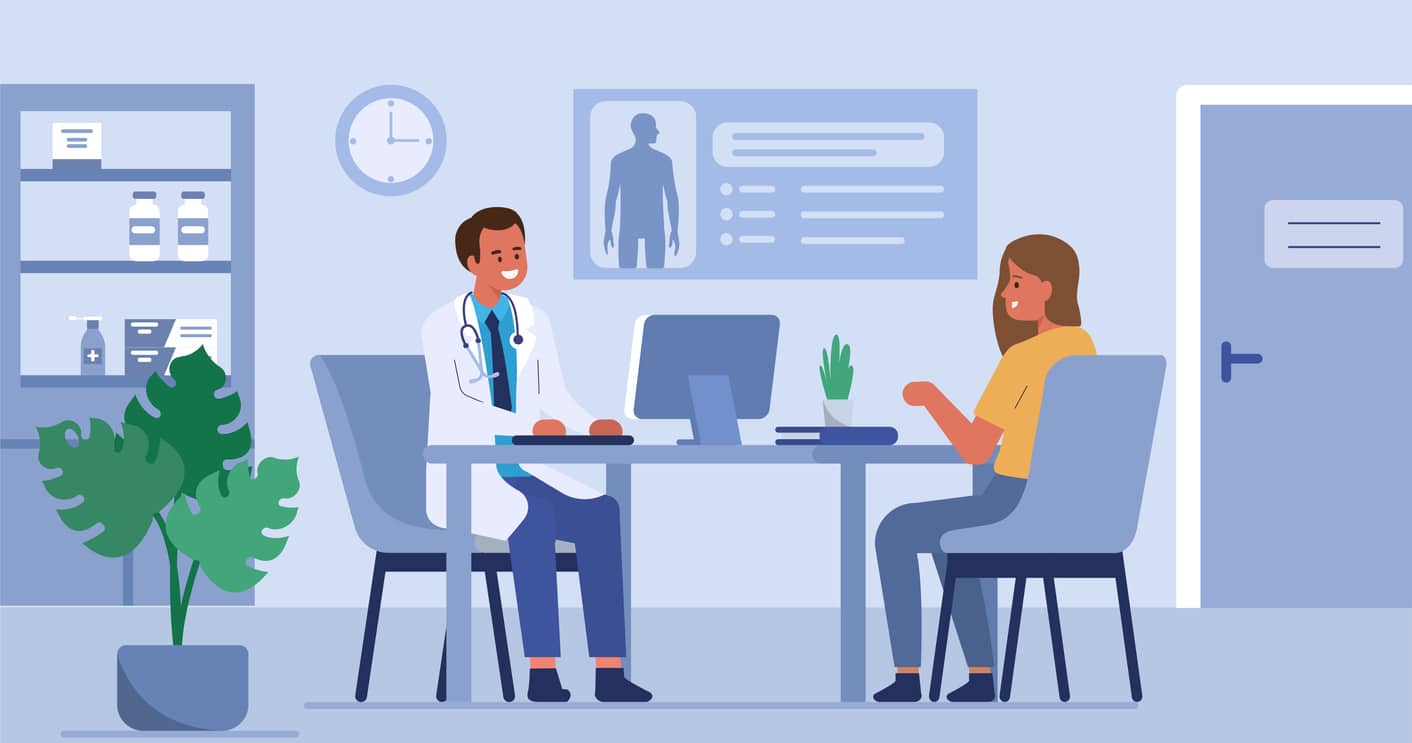 6. Concierge Medicine
Also known as boutique medicine or fee-for-care, concierge medicine is a new type of practice management that has several benefits for primary care providers:
Reduces patient volume, which helps prevent burnout and increase care quality.
Bypasses bureaucratic or insurance-related obstacles to providing genuine patient-centered care.
Enables physicians to keep their practice independent and financially viable.
Unlike other healthcare concierge services, physician concierges provide clinical care and directly charge for their services. Patients pay a flat fee as an alternative to health insurance.
That flat fee usually comes in an annual membership payment ranging from $1,500 for primary care to $20,000 a year for more specialized services.
As healthcare becomes more crowded and convoluted, the concierge medicine market has gained popularity with physicians and patients alike. In fact, the subscription-based medical service is steadily growing by 3% to 6% annually, with predicted market size of 1.93 trillion by 2025, according to Concierge Medicine Today.
The proliferation of healthcare concierge services in today's marketplace is just one example of how convenience and comfort drive consumers' healthcare choices. As the medical industry continues to evolve toward a value-driven, consumer-oriented model, healthcare providers will have to change the way they engage patients and employees. Moving forward, beefed-up amenities like concierge services will be the norm.