Are you passionate about serving others and making a difference? If so, becoming a concierge may be the perfect fit for you.
Best Upon Request (BEST) is on a quest to attract, retain and fully engage a passionate team.

Service is at the center of all we do. Organizations who partner with BEST place an extraordinary amount of trust in us. These relationships can only exist because we hold ourselves to a high standard of workplace integrity.
The desire for service excellence unites our team members, and despite being spread out from coast-to-coast, our team members are proud of our tight-knit community. We hire trustworthy, resourceful and compassionate professionals who are looking to make a difference in the lives of others.
If you are interested in working for BEST we would love to hear from you. Please visit our career portal for a listing of job openings.

VIEW OUR CURRENT JOB OPENINGS
Best Upon Request believes having a successful career and a fulfilling personal life aren't mutually exclusive goals.
Together, we work hard and laugh harder! We're a family-centric organization committed to your professional empowerment.
BEST is passionate about maintaining a dynamic and positive culture by practicing inclusivity and transparency; the foundation of our thriving, high-trust workplace.
We're a 2009 recipient of the Cincinnati Better Business Bureau Torch Award for our dedication to ethical business practices. Three times we have been named as a finalist in the Best Places to Work program, sponsored by the Cincinnati Business Courier.
10 Paid Holidays
PTO Accrual
Financial Peace University
Medical, Dental, Vision & 401K
Professional & Performance Development
Discount from Vendors
Financial Peace University Tuition Reimbursement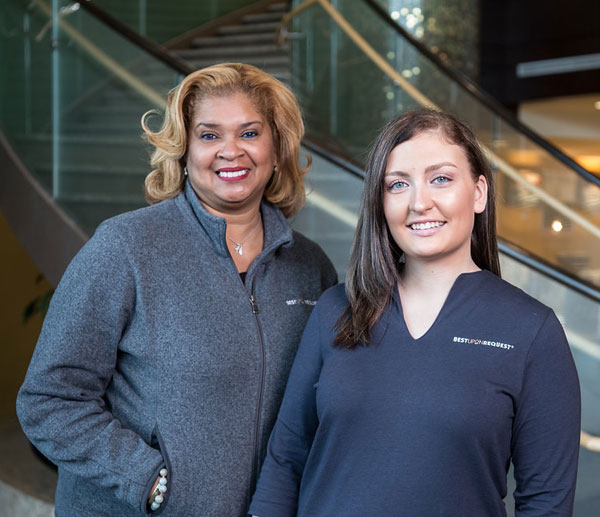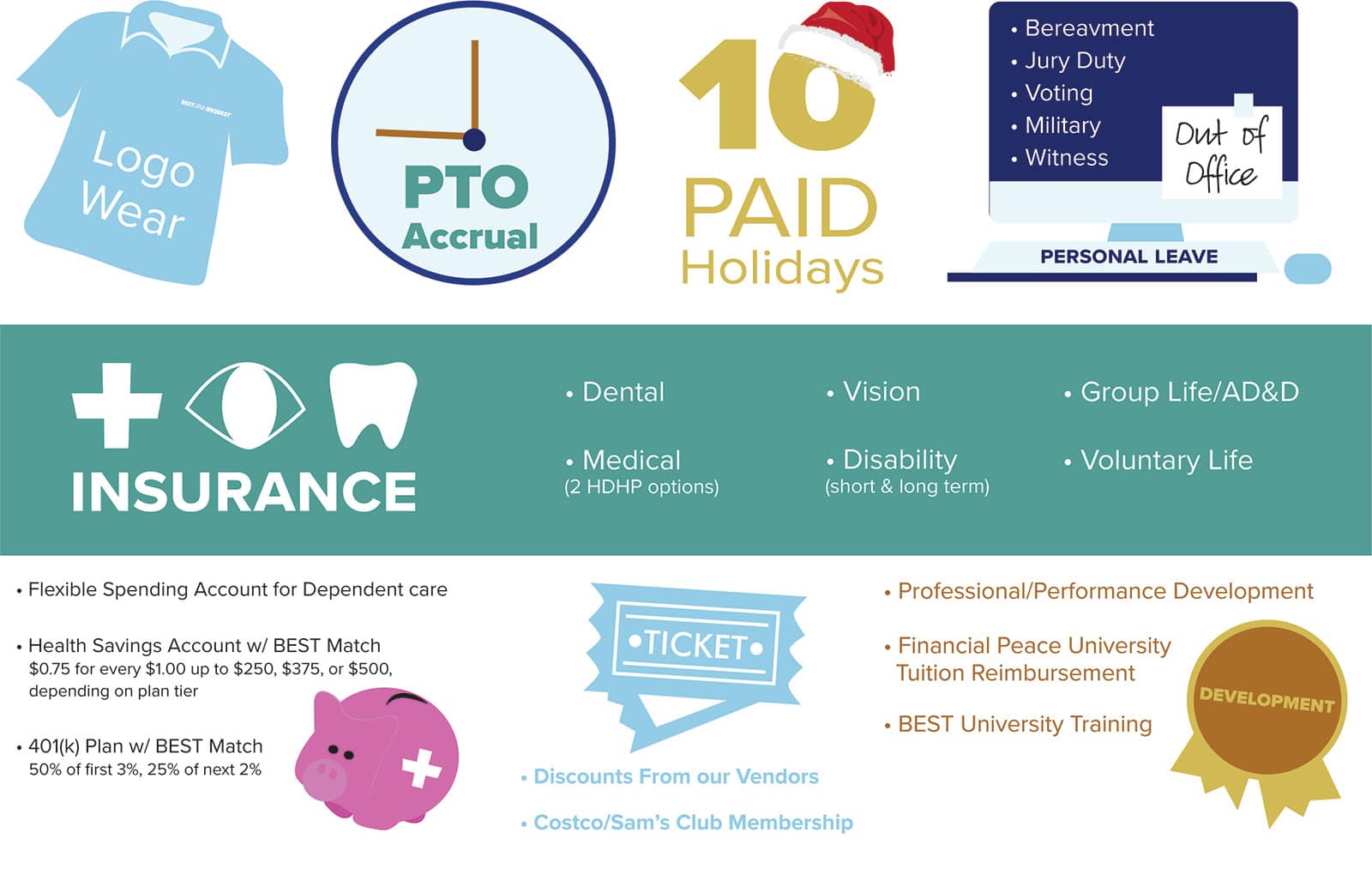 Best Upon Request is a great place to work! The culture is second to none; this really feels like a family more than a workplace.

Best Upon Request feels like a family and I've always felt supported. I connect with what the company stands for, and it truly means a lot that the company cares for the employees' home lives, just as much as their work lives.

What I like most about my employment with Best Upon Request is its transparency and trust in its people and their potential to be great.

I love the company's values and mission. The employees and leadership team are knowledgeable and willing to assist when needed. They are truly dedicated to this company.

The job is perfect for people who enjoy helping others. BEST really takes care of their employees. I hope to be with this company for years to come!" "Greatest organization I have ever been a part of in 30 years of working … I am honored to be a part of your family.

There is a sense of mutual optimism, comradery, and grace between the whole team.


BEST UPON REQUEST IS A GREAT PLACE TO WORK!
We hire trustworthy, resourceful and compassionate team members who are looking to make a difference in the lives of others.