Physician Concierge Services
Attract, engage and retain your physicians.

Increase physician well-being and engagement one service at a time with errand running concierge solutions.
Our highly-trained, on-site experts give your physicians the #1 thing they need to beat burnout and provide the best possible care for your patients — more personal time.
In 2021, 70% of female physicians reported
they often experience feelings of burnout
(61% of physicians overall)
Watch a physician group leader explain why they offered Best Upon Request to providers and its impact.
Customizable services that meet providers' unique needs.












agreed that BEST helped reduce their stress levels.
agreed that BEST helped improve their focus on work-related tasks.
agreed that this service makes them feel valued by their employer.
St. Elizabeth Physician Engagement Survey results increased by 10 percentage points after the Physician Concierge program's first year.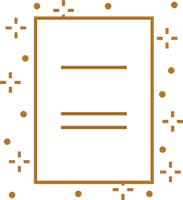 Physician Customer Testimonials
Physician Customer Testimonials
"I had a list of 10 stores for returns. [The concierge] went to UPS, The Children's Place, Kohl's, Post Office, TJ Maxx, Homegoods, JC Penney, and Michaels. My items were picked up on a Tuesday and on Wednesday she was finished and returned my receipts. This service is excellent and it supports my mental health in so many ways!"
"[The concierge] is amazing! So positive and helpful! Your services definitely decrease my stress level and improve the quality of care I am able to give to my patients as well as improving my quality-of-life when I am home from work!"
"I had a last-minute idea to have special memory cards made for my dad's viewing the next day. My schedule was already full of patients and I didn't have time to create them. [The concierge] had the cards designed, printed, and on my desk by that afternoon. Saved a great deal of time and stress on my behalf! After the funeral, many family members wanted a copy of the memory video that was shown during the viewing. I simply did not have time to make that many copies. [The concierge] picked up the DVD, shopped for thumb drives, and made 12 copies for me in just a couple of days."
"This service should never go away. ... At the institution meetings when we bring this up ... it makes those of us who use your service proud to talk about it. It's been on our radar for the last four years - how do we improve physician wellness and wellbeing - and this is one of the top three things, if not the first. ... I'm more efficient because of the concierge."
"[The concierge] has made working during the pandemic less stressful. … She will make sure my grocery list is complete. She is always checking on me and making sure I don't need anything to make the work week better!!!! We love the concierge team and thank you for taking care of us before the pandemic, during, and we know you'll be there after the pandemic!!"
"[My reason for using your service in a] word would be anxiety; more specifically, the reduction of it when I use the service. It gets rid of what I could consider my otherwise relatively high levels of anxiety with all the stuff I need to do throughout my life. ... It's huge for me, that you guys are there to do it. At the end of the day, we all just want peace, and it helps me achieve that or at least get closer to it."