Employee Concierge Services
The Ultimate Work-Life Benefit

Best Upon Request's concierge program is an employer-paid work-life benefit that improves employee retention and prevents burnout.
Time-strapped staff outsources their to-do's to us. We save them time and money. You retain your employees and improve productivity, loyalty and workplace culture.
Organizations across many industries leverage our concierge services, from finance and tech to healthcare, insurance and manufacturing.

We thought that it was an amazing idea for us to subsidize the cost so that our team members pay zero cost for the service.
We felt like the return we get [from] the flexibility to be able to have things done by the concierge and be able to still be here at work and be productive was well worth our investment.
Patty Jones
Chief Human Resources Officer
Michigan First Credit Union

Concierges work with local vendors to bring services on-site such as dry cleaning, vehicle servicing and lunch delivery.

Off-Campus Errand Running
Errand services allow employees to offload tasks such as shopping, prescription pick-up, returns, post office runs and courier services.

Convenient offerings such as selling stamps, cards and other products on hand, and procuring tickets to local attractions.

Concierges save employees the time it takes to research and find a special gift, a new mechanic, or the best deal on new windows, for example.

Travel and Event Planning
Leave it up to BEST to plan every detail of your next getaway or event. From making arrangements to exchanging currency, BEST has your employees covered.

Your employees can ask BEST to wait at their homes for a service repair, installation or delivery, so they don't have to leave work.
What could your organization achieve with a less-stressed workforce?
What could your organization achieve with a less-stressed workforce?
97% of surveyed customers agree BEST helped improve their focus on work-related tasks.
Boost Retention
& Loyalty
99% of surveyed customers agree the service makes them feel valued by their employer.
Increase Employee Engagement
99% of surveyed customers agree that BEST helped reduce their stress levels.
Maximize Recruiting Efforts






Employee Customer Testimonials
Employee Customer Testimonials
"More and more is being demanded of us at home, as parents and also as employees, which makes it hard to find the time to take care of the little things that are important but not urgent (until they become really urgent). Best Upon Request allows me to outsource those little things, making me better at home and at work, and I couldn't be more appreciative."
"I recently considered applying for another job. In making this decision I took into consideration that they would not have a concierge service. I asked myself if I was prepared to take on all the additional errands that the concierge helps me manage now. The answer was NO. While I can't say I chose to stay at my employer because of Best Upon Request, it absolutely was a factor in my final decision."
"The concierge is consistently awesome! I love this service and believe it makes my employer stand out from other companies."
"Best Upon Request's concierge service directly enables me to keep my focus on work and be as productive as I can be. I really appreciate this service. I know that this is a differentiator for my employer when attracting and retaining talent."
Customer Service Representative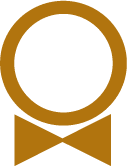 Get Started with a Concierge Program