Employee Concierge Services
Learn how concierge services can transform your organization.

Attract, engage and retain the talent your organization needs to be successful with a work/life employee benefit that instantly decreases stress and improves overall wellness.
Best Upon Request serves employees in many industries including healthcare, finance, tech, insurance, consulting, manufacturing and distribution.

Concierges work with local vendors to bring services on-site such as dry cleaning, vehicle servicing and lunch delivery.

Off-Campus Errand Running
Errand services allow employees to offload tasks such as shopping, prescription pick-up, returns, post office runs and courier services.

Convenient offerings such as selling stamps, cards and other products on hand, and procuring tickets to local attractions.

Concierges save employees the time it takes to research and find a special gift, a new mechanic, or the best deal on new windows, for example.

Travel and Event Planning
Leave it up to BEST to plan every detail of your next getaway or event. From making arrangements to exchanging currency, BEST has your employees covered.

Your employees can ask BEST to wait at their homes for a service repair, installation or delivery, so they don't have to leave work.
What could your organization achieve with a less-stressed workforce?
What could your organization achieve with a less-stressed workforce?
Increase Employee Engagement
99% of surveyed customers agree that BEST helped reduce their stress levels.
Boost Retention
& Loyalty
99% of surveyed customers agree the service makes them feel valued by their employer.
Maximize
Recruiting Efforts
100% of surveyed customers agree they were satisfied with Best Upon Request.
97% of surveyed customers agree BEST helped improve their focus on work-related tasks.






Employee Customer Testimonials
Employee Customer Testimonials
"More and more is being demanded of us at home, as parents and also as employees, which makes it hard to find the time to take care of the little things that are important but not urgent (until they become really urgent). Best Upon Request allows me to outsource those little things, making me better at home and at work, and I couldn't be more appreciative."
"As a working mom, [the concierge] has helped me immensely; from getting paint samples at the hardware store and dropping off my dog at the groomer, to purchasing nut-free cookies for the Valentine's Day party for my son. It has allowed me to show up as the mother I want to be for my children and to prioritize myself and my career. Could not suggest this service enough. In fact, I continue to challenge myself weekly to see what else I can get off my plate."
"[The concierge] has done so much to help me out. I work two jobs so when I need to do something that is time-consuming, like research on vacation places, check reservations for tickets, order flowers for co-workers, etc., she is there to help. She is quick and efficient and is a lifesaver as far as I am concerned."
"[The concierge] does a great job. She directly enables me to keep my focus on work and be as productive as I can be. I really appreciate this service. I know that this is a differentiator for my employer when attracting and retaining talent."
Customer Service Representative
"I have used this service many times. I realized that while I am busy working, they can cover the stuff I usually do after hours. She has helped me with airline tickets, with RV information, with real estate research, with shopping tips for our India colleagues, how to vote if you don't have a permanent residence, etc. I find this service INVALUABLE and so glad that my employer has offered it. I will also have her shopping car insurance for me and doing my annual credit card research. THANK YOU so much!!! It's the small stuff that is really the BIG STUFF!"
"This service has changed my life. In addition to work, I have a one-year-old and I am currently in school. Having this service has allowed me to have so much more time on my hands and so much less stress overall in my life. Also, the ladies that run this show are the sweetest women I have ever known. They take the time to check in with me or reach out to make sure that I saw where they were going. They are so unbelievably accommodating."
Commercial Banking Associate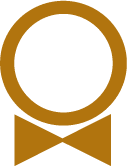 Get Started with a Concierge Program