What are the Benefits of Patient Concierge Services?
September 9, 2021
Hospitals need a cost-effective patient satisfaction solution.
Many of the hospitals we serve have faced patient satisfaction challenges, from egregious wait times and lackluster customer service to staffing shortages and high burnout rates.
Like many other healthcare organization, our clients were in search of a cost effective patient satisfaction solution. And they found that solution in BEST's patient concierge services. In fact, these services improve the hospital experience for patients and staff alike.
In this post, you will discover the top three benefits of patient concierge services and learn how our healthcare clients have successfully leveraged them to improve patient satisfaction.
Top Three Benefits of a Patient Concierge Service
1. Improve Patient Experience in the ED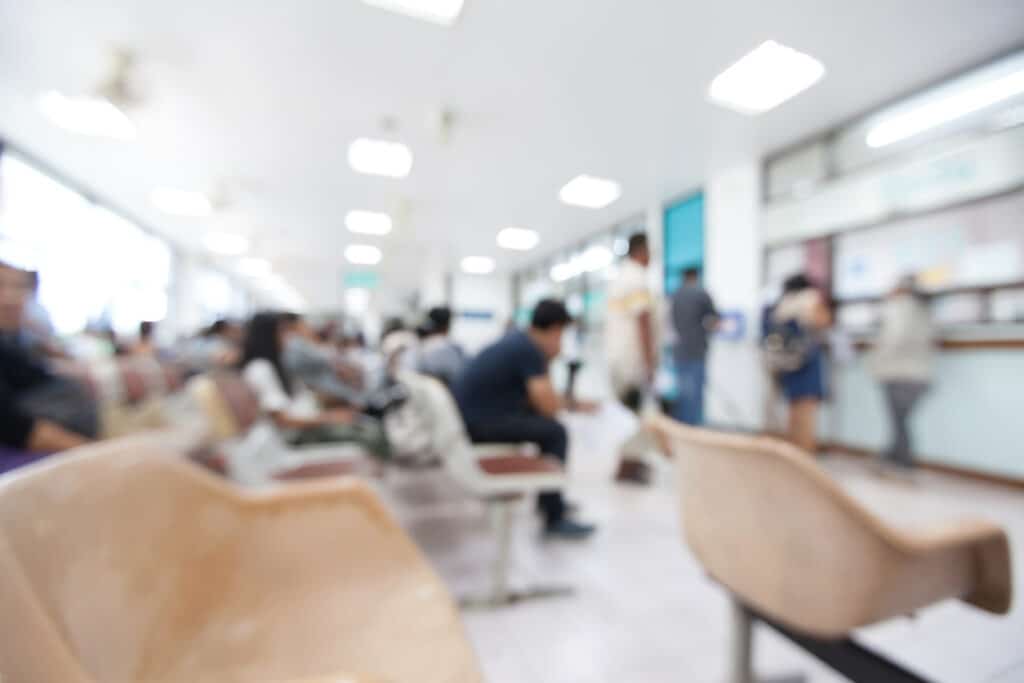 Never have an angry patient walk out of your ED without being seen again.
With 70% of hospital inpatients admitted through the emergency department, healthcare systems must get the ED experience right. Turning a crowded wait room into a high-touch, customer-centric experience can go a long way toward this effort.
Concierge services can set the stage for a positive experience – despite an overwhelming wait – by managing the expectations of patients, their families, and caregivers.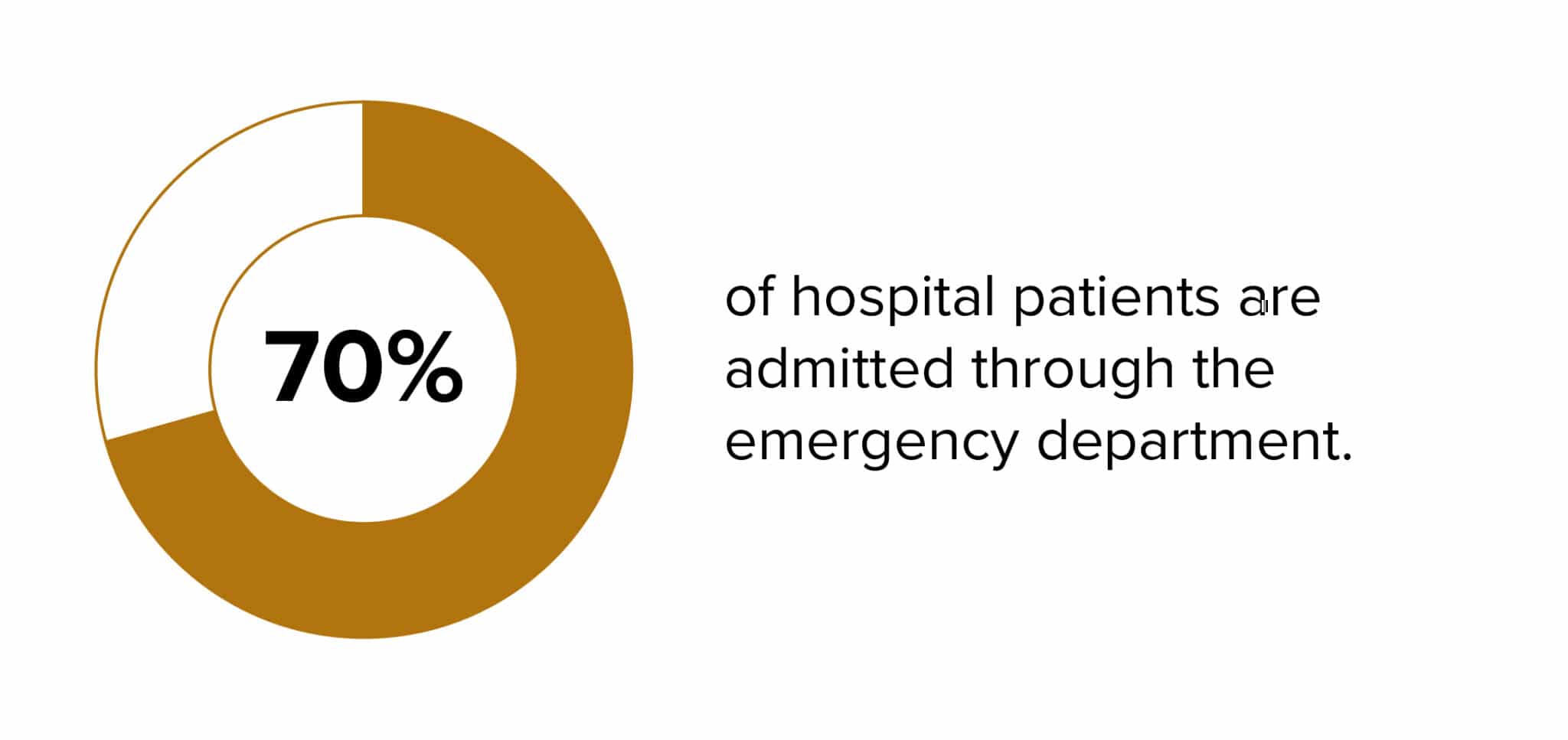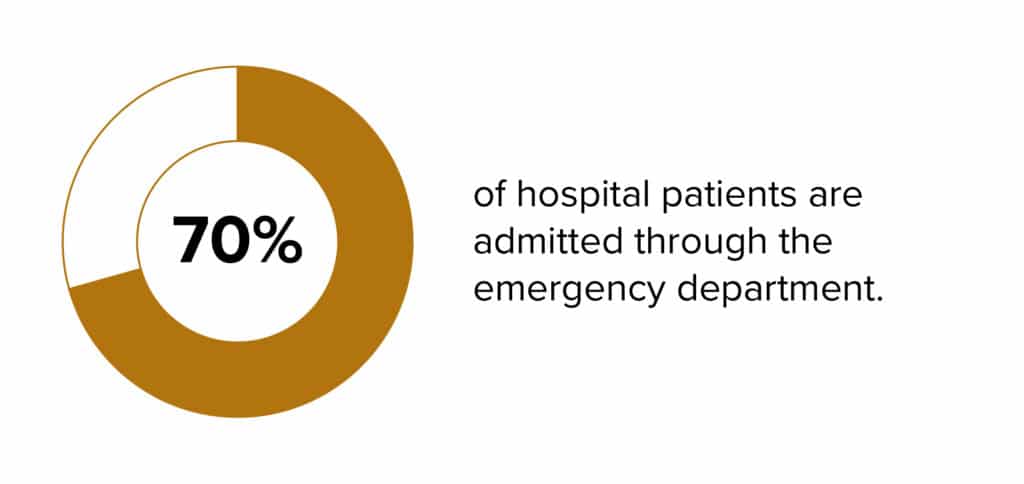 In the EDs we serve, our healthcare concierges:
Greet new patients as they arrive.
Explain the triage process to visitors, give them a wait time, and guide them to the reception area.
Provide periodic updates.
Round patient bays and the waiting room to fulfill non-medical requests for patients and their families.
Offer patients or their family members an empathetic ear, an answer to a simple question, or wayfinding assistance.
Read: What is a Patient Concierge Program and How Does it Work?
2. Prioritize Direct Patient Care by Reducing Non-Clinical Tasks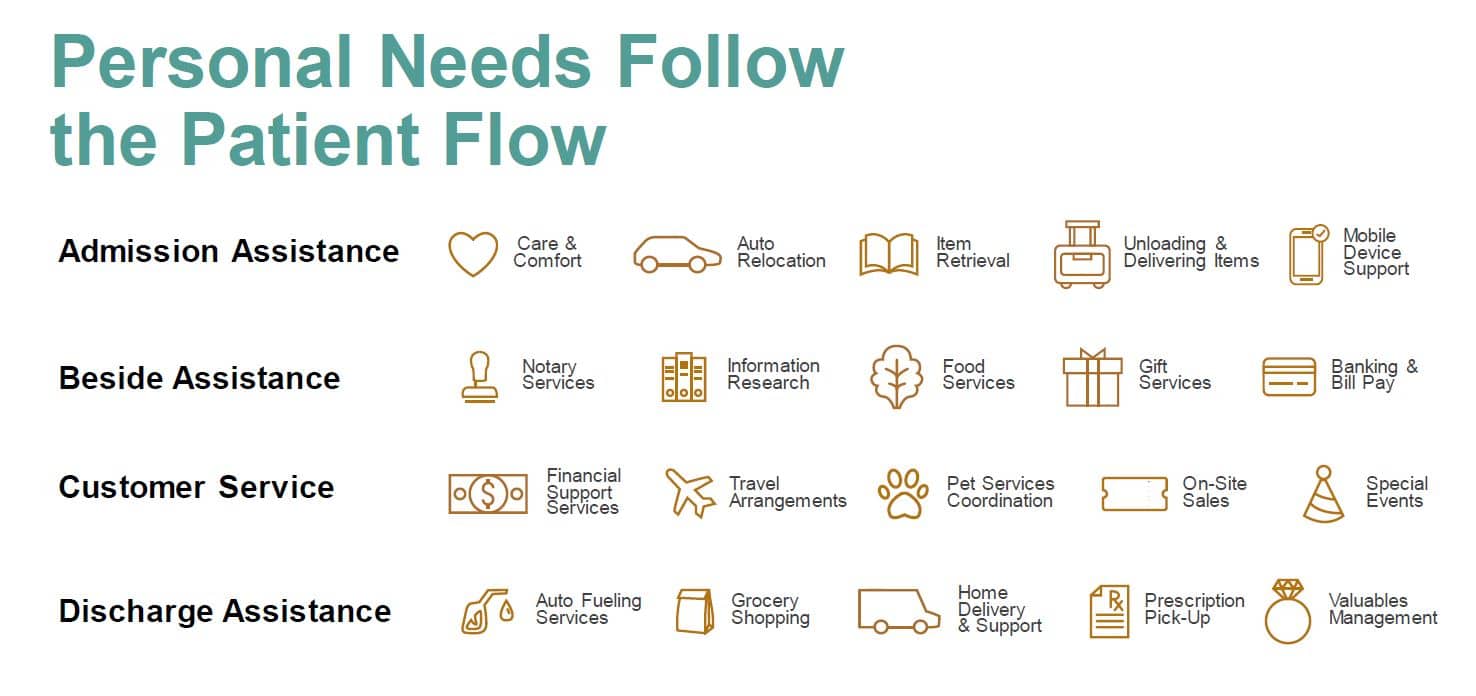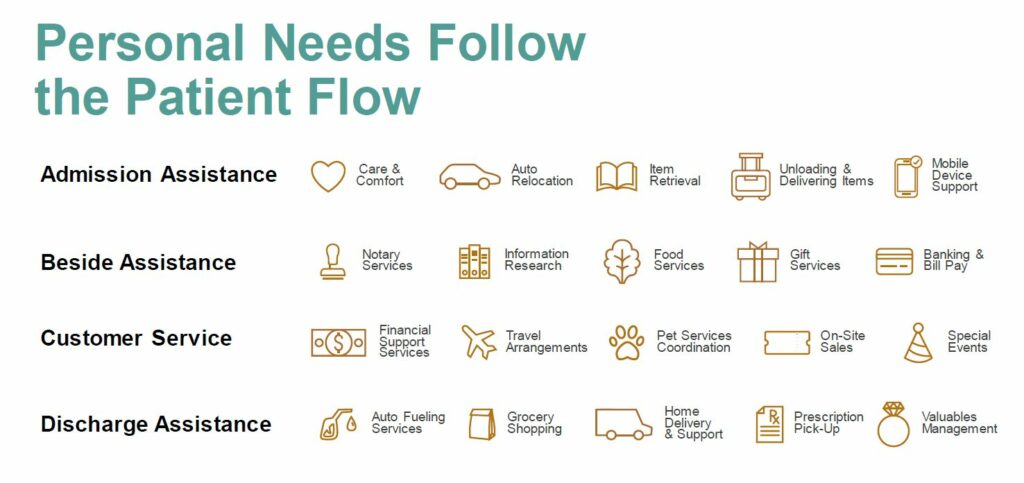 Has your hospital measured how much time staff is wasting on non-clinical tasks and what kind of an impact that's having on patient satisfaction?
In a survey we conducted, 88% of nurses revealed that they spend nearly two hours per shift on patients' non-clinical needs.* But for every non-clinical task nurses outsource to our concierges they save one hour of time.**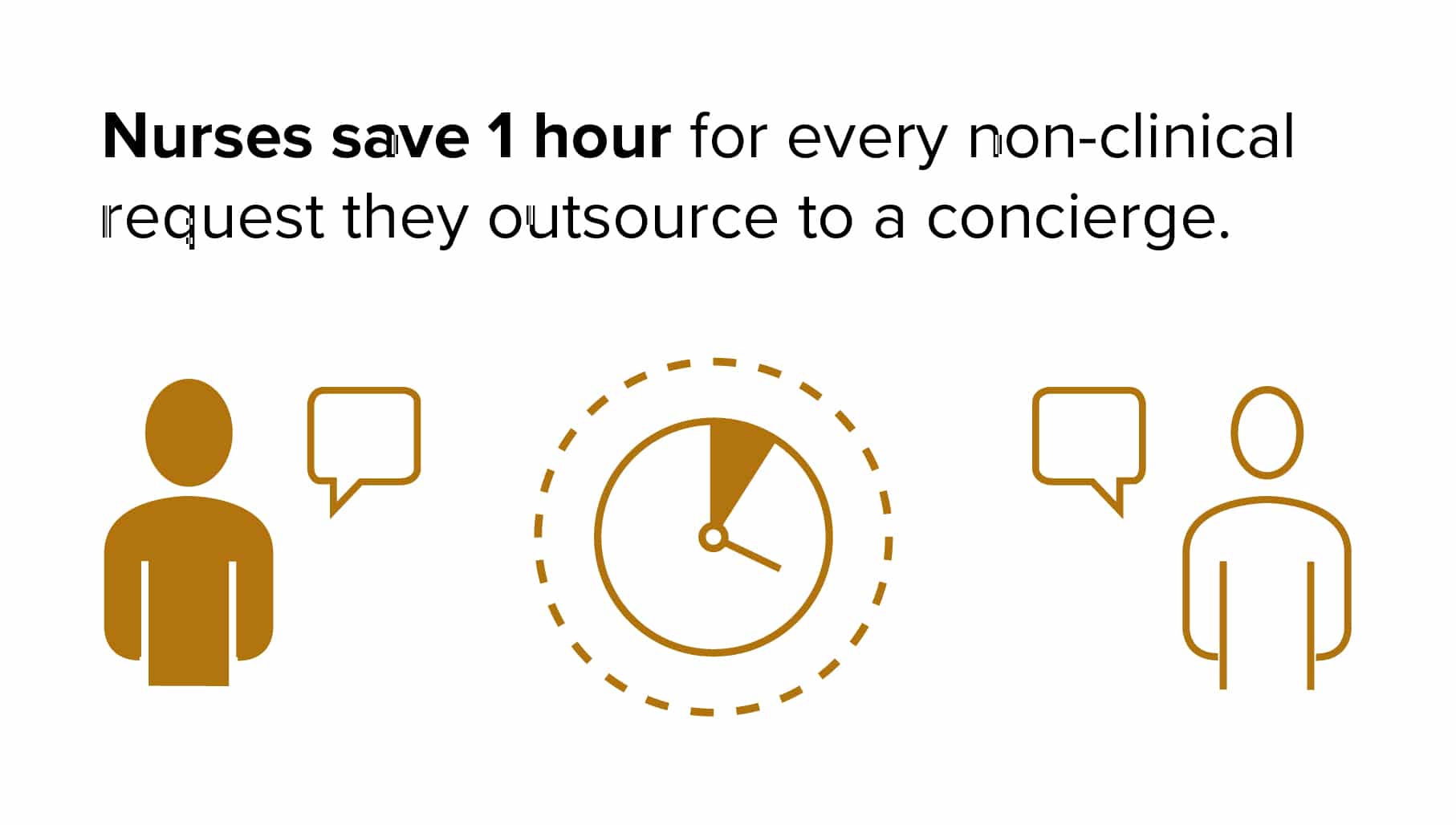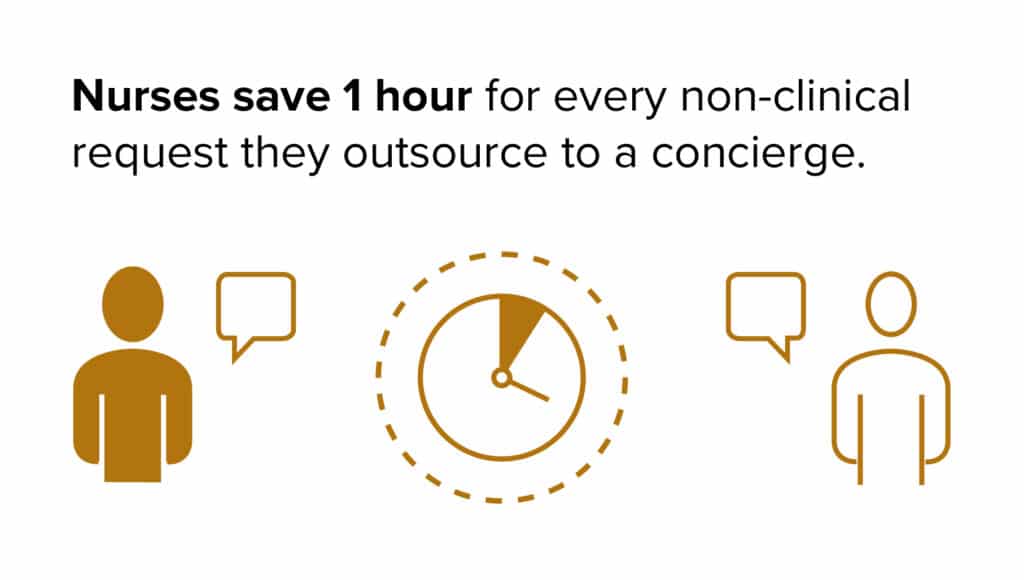 Our healthcare clients have leveraged concierges to prioritize direct patient care by reducing the time nurses and other front-line staff spend on non-clinical tasks.
3. Reducing Clinical Staff Stress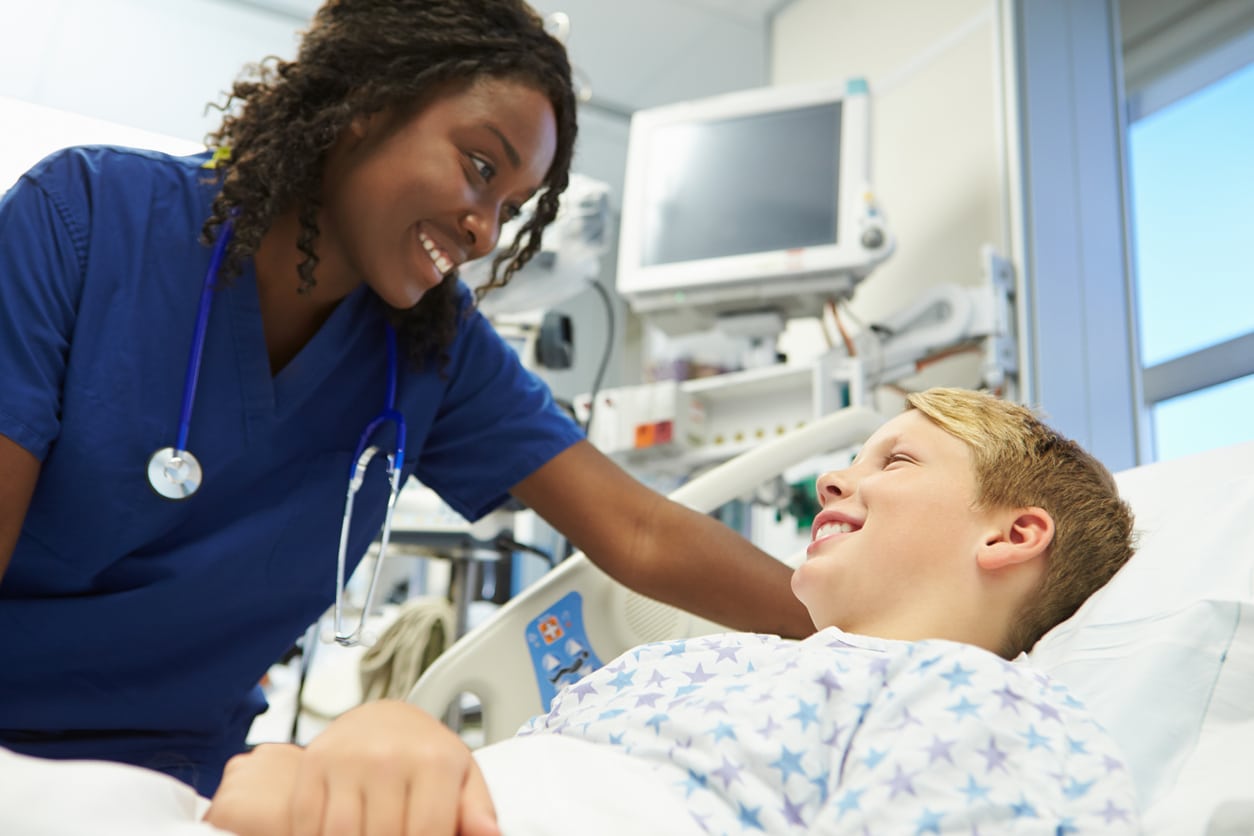 One of the biggest benefits of a patient concierge program is the least expected: happier, less stressed clinical staff.
Hospitals are facing intense competition for talent. There are bidding wars over nurses, LPNs and LVNs, and traveling nurses have become an ED mainstay at an exorbitant cost.
However, some hospitals supplement their nursing staff with cost-effective alternatives instead of getting tangled up in a recruiting frenzy.
While patient concierge certainly cannot replace medical staff they can make clinicians' lives a lot easier. By managing administrative and other non-medical tasks, concierges reduce staff workloads.
How Patient Concierge Services Work with Nurses
Our hospital clients typically have concierges work in conjunction with a nursing team.
The concierge checks in with a nurse manager at the beginning of their shift so the nursing team can assign any outstanding non-clinical, patient-related tasks to the concierge.
At the same time, another member of the patient concierge team can round, providing patients and their families with any care or comfort items they need.
All the while, another concierge could be on a recon mission, floating through patient bays, noting potential problems and opportunities to advocate for patients, and then reporting them back to the nursing staff.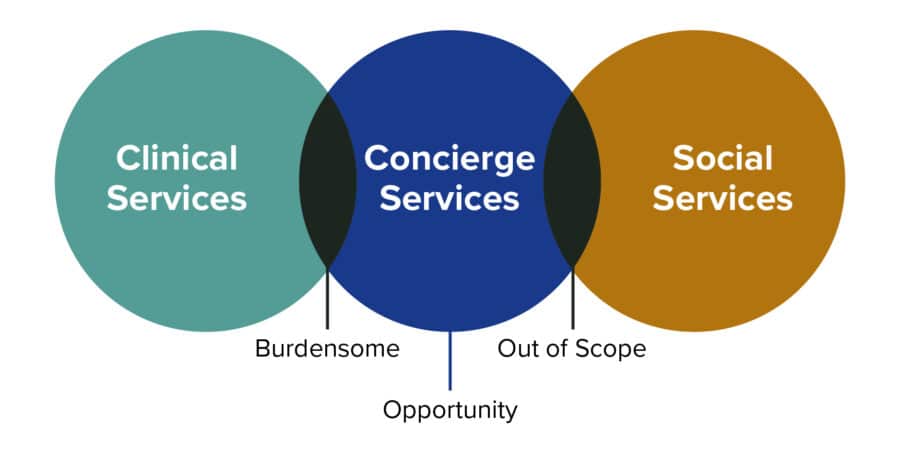 By outsourcing non-clinical patient tasks to professional concierges, hospitals are providing patients with a warm and empathetic experience while also improving the efficiency of clinical staff. Together, these changes create a positive feedback loop that increases patient and employee satisfaction.
*Best Upon Request Nurse survey conducted at the ANCC National Magnet Conference.
**Data from a Best Upon Request survey conducted after serving a year in a large hospital ED.