8 Reasons To Choose BEST as Your Employee Concierge Provider
June 16, 2022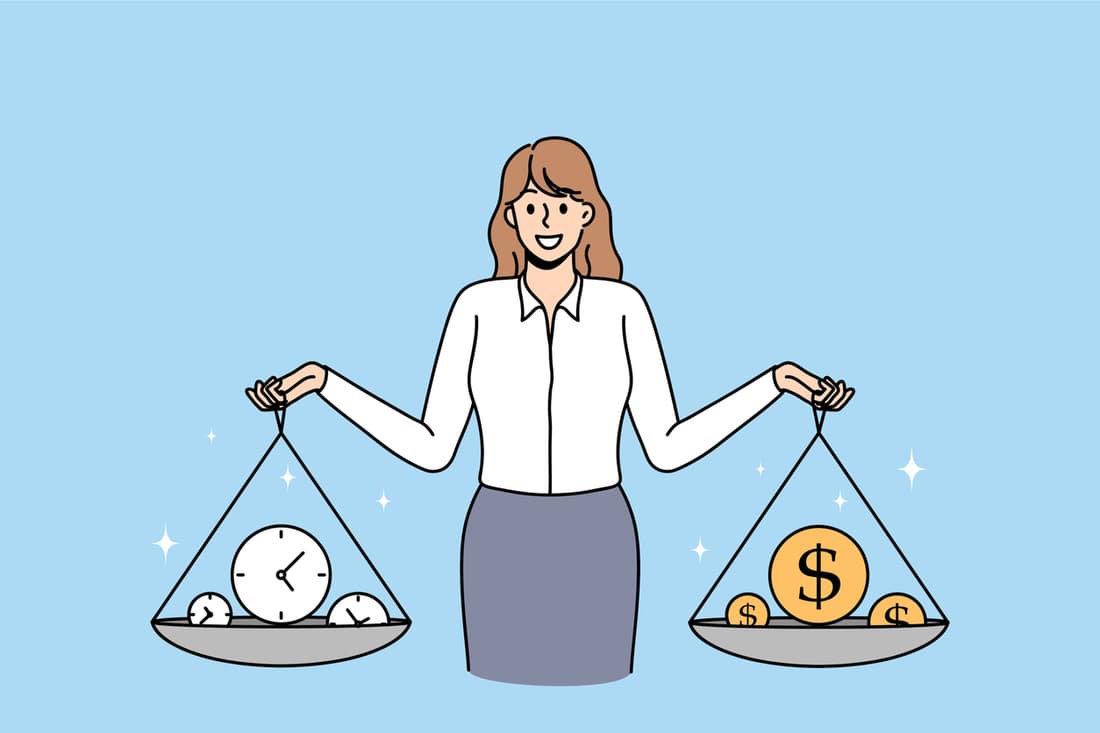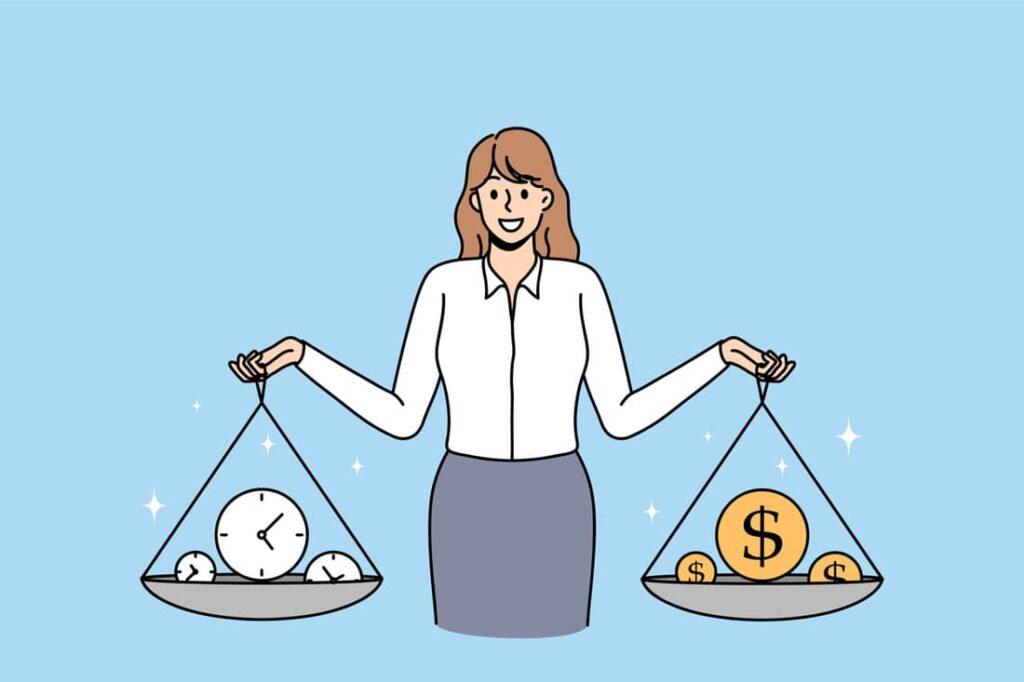 Our employee concierge service saves so much more than just time.
More and more organizations are offering wellness and well-being benefits to their employees, and they aren't just doing this for the PR or to be kind. They know the investment aligns with their business interests.
The focus on employee well-being has also renewed interest in quality-of-life benefits like our employee concierge and errand running services for traditional employers and healthcare employers.
While we're certainly not the only concierge provider in the marketplace, we strive to be the best. Because we're more than just a one-size-fits-all concierge vendor, we're a customizable, scalable concierge service with the convenience of a turnkey solution.
If you're in the market for a time-saving benefit like employee concierge services, keep reading to discover eight reasons you should trust us as your concierge provider of choice.
1. We Save Employees Time & Money
All concierge providers promise to save your employees' time, but we promise to save them time and money.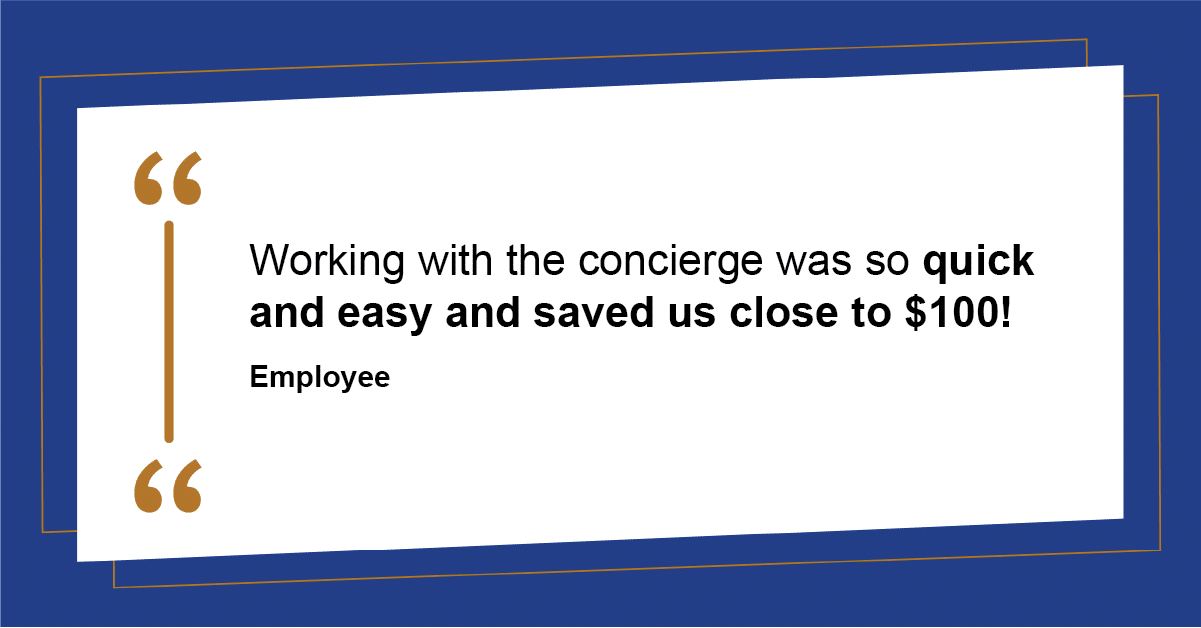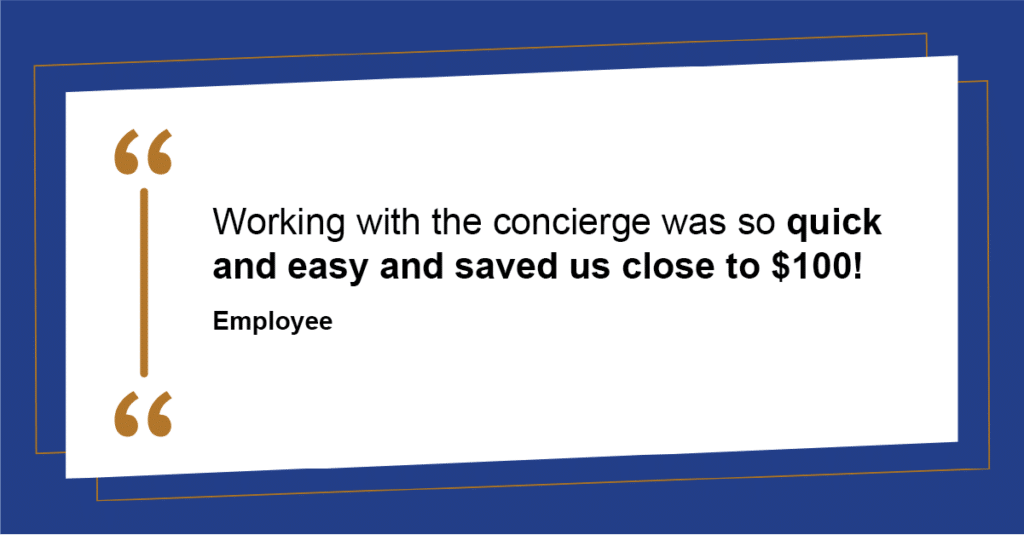 BEST's concierge service will give your staff access to our vast network of vendor discounts and retail memberships, all at the click of a button.
Whether it be an oil change and tire rotation, plane tickets, hotels, expedited shipping, or tickets to the hottest show in town, our concierge teams have unparalleled access to vendor and retail discounts across the nation.
BEST's concierges also come equipped with warehouse club memberships, so your staff will have access to even more retail savings without the financial burden of annual membership fees.
And unlike other concierge providers, we pass 100% of our vendor discounts to our customers.
2. We Get Results
We measure every aspect of your concierge program, from top services and utilization rates to qualitative feedback and overall satisfaction. As a result, the service will keep getting better and better for your employees.


This is our commitment to continuous improvement, and it means we're always looking for new ways to optimize our performance so we're fulfilling the unique needs of your workforce.
3. We're High-Touch & High-Tech
Our concierges are on-site and online to make it ridiculously easy for your staff to request a service so they can get on with their day and concentrate on the things that count.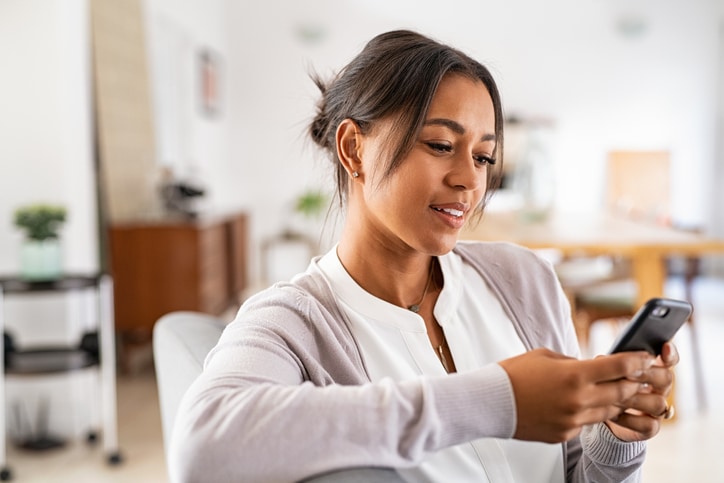 With 24/7/365 multi-channel access to their dedicated concierge team, your staff can make a request anytime.
And with the BestURequest app, your staff will have more than 30 service categories to browse from. They also can track the status of their request and communicate in real-time with their concierge.
Unlike other concierge providers, BEST's service gives you a dedicated concierge team that your staff can get to know and trust.
That rapport with your concierge is important for requests with highly sensitive information like picking up a private prescription, shopping for intimates, scheduling private appointments or keeping the office retirement party top secret.
4. We're Help You Can Trust
You'll never have to worry about your employees' privacy or data security with BEST.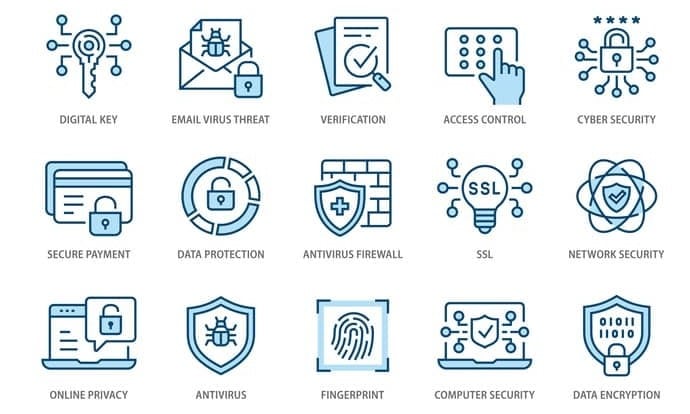 Our digital platforms are safeguarded against data breaches, leaks and cyber-attacks, and our point-of-sale system is PCI compliant. In addition, we maintain robust disaster recovery plans just in case the unexpected happens.
5. Our Commitment to Marketing
Do you know the number one reason well-being benefits like concierge programs have low utilization rates? Marketing.
Employees can't use a benefit that they don't know exists. And most employees are painfully unaware of the benefits and resources available to them outside of healthcare, retirement and PTO.
Even large employers with a fleet of marketing pros at their fingertips struggle with this challenge. In fact, more than 85% of large employers offer a wellness program, but only 60% of U.S. employees are aware their company provides a wellness program, according to research by Gallup.
That's why our employee concierge program includes robust marketing and communications services designed to promote the program and keep it top of mind because we're not satisfied until we're maximizing your investment.
6. You Get a Turnkey Solution That's Customizable
With us, you get the best of both worlds; a turnkey service built end-to-end that requires little effort or maintenance on your part and a customizable solution built to fit your organization's unique needs.
7. Ease of Use
We manage everything so you don't have to – because a stress-reducing benefit shouldn't cause more stress.
From scoping and implementation to managing daily operations, our client success team ensures your concierge service will hit the ground running and continue to run smoothly with minimal effort from your corporate team.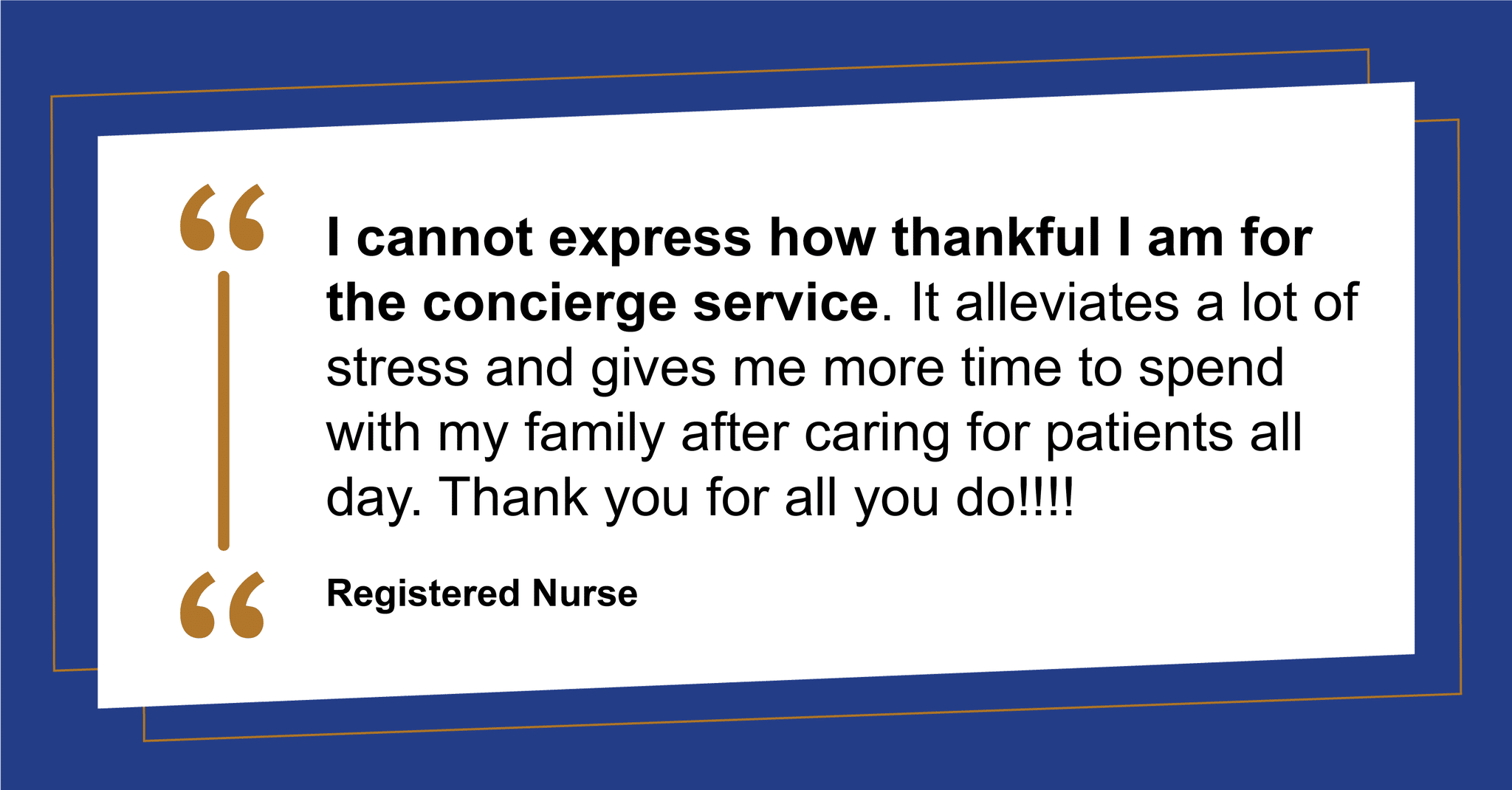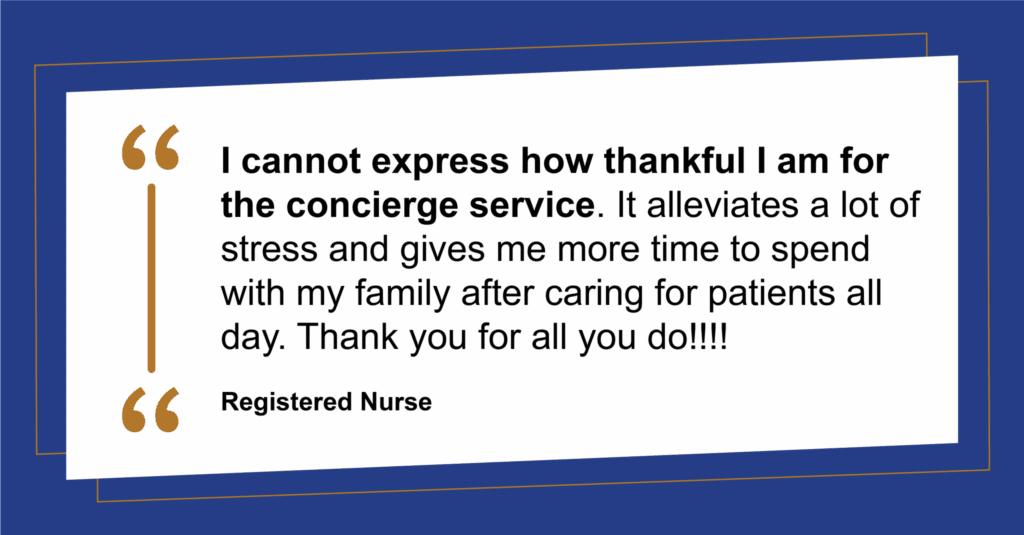 8. Quality of Service
Just like a chain is only as strong as its weakest link, a concierge service is only as strong as its weakest concierge. Therefore, we only recruit and hire top-notch customer service professionals that successfully complete our extensive training program.
And if your employees aren't receiving the top-notch service we guarantee, our client success team will rectify it.
There's no shortage of concierge providers in the marketplace as quality-of-life benefits continue to grow in popularity, but not every concierge service is built equally. We may not be the biggest provider, but we can almost assure you we're the best.
Find out for yourself!
Schedule a Curiosity Call with one of our consultants today.