Healthcare Employee Concierge Services
Save your hospital staff time and money.

Our highly trained healthcare concierge network specializes in serving healthcare associates, from bedside nurses and allied health professionals to non-clinical support teams.
At the click of a button, time-strapped staff can request any service, and tap into our vast network of vendor discounts and retail memberships.
With Best Upon Request, your hospital receives a dedicated, on-site concierge team that your associates can trust.

Concierges work with local vendors to bring services on-site such as dry cleaning, vehicle servicing and lunch delivery.

Off-Campus Errand Running
Errand services allow employees to offload tasks such as shopping, prescription pick-up, returns, post office runs and courier services.

Convenient offerings such as selling stamps, cards and other products on hand, and procuring tickets to local attractions.

Concierges save employees the time it takes to research and find a special gift, a new mechanic, or the best deal on new windows, for example.

Travel and Event Planning
Leave it up to BEST to plan every detail of your next getaway or event. From making arrangements to exchanging currency, BEST has your employees covered.

Your employees can ask BEST to wait at their homes for a service repair, installation or delivery, so they don't have to leave work.
The Benefit Your Entire Staff Will Love
The Benefit Your Entire Staff Will Love
99% of surveyed customers agree that BEST helped reduce their stress levels.
Boost Retention
& Loyalty
99% of surveyed customers agree the service makes them feel valued by their employer.
97% of surveyed customers agree BEST helped improve their focus on work-related tasks.






Healthcare Employee Customer Testimonials
Healthcare Employee Customer Testimonials
"Best Upon Request is amazing and so helpful. I have a long commute to work at the hospital, so having the concierge pick up a few much-needed grocery items from in town is invaluable to me. One day, they even got a new battery for my car's key fob when its battery died. I would not have been able to start my car without them that day. Wonderful service."
"Best Upon Request is the biggest blessing and the most wonderful gift an employer can offer its employees. I am able to focus completely on my patients and my tasks at hand without worrying about my laundry list of to-dos. Especially during this time with COVID and virtually teaching my kids and working full time, this service has saved me over and over again. Thank you so much!"
Clinical Quality Specialist
"My experiences with Best Upon Request concierge service is top tier! [The concierge] is awesome at everything you ask of her. From picking up balloons for a birthday to grocery shopping, it is so convenient to have everything there when you get to work. We need her; she's the best thing to have happened to my job."
Specimen Processing Trainer
"This group of people is a big portion of the reason I stay employed here. This is a benefit like no other and the Best Upon Request team are exceptional!!!"
Clinical Quality Facilitator
"I am new to the Best Upon Request concierge service and I can't believe I haven't used it before. This is a service that makes me feel valued and taken care of in such a hectic time in health care. With short staffing, I have been picking up extra shifts almost every week which makes it very difficult to take care of daily tasks like grocery shopping. Thank you for your help and service. It makes a world of a difference for myself and many of my coworkers."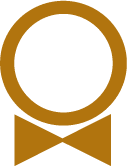 Get Started with a Concierge Program