The War to Work From Home
June 9, 2021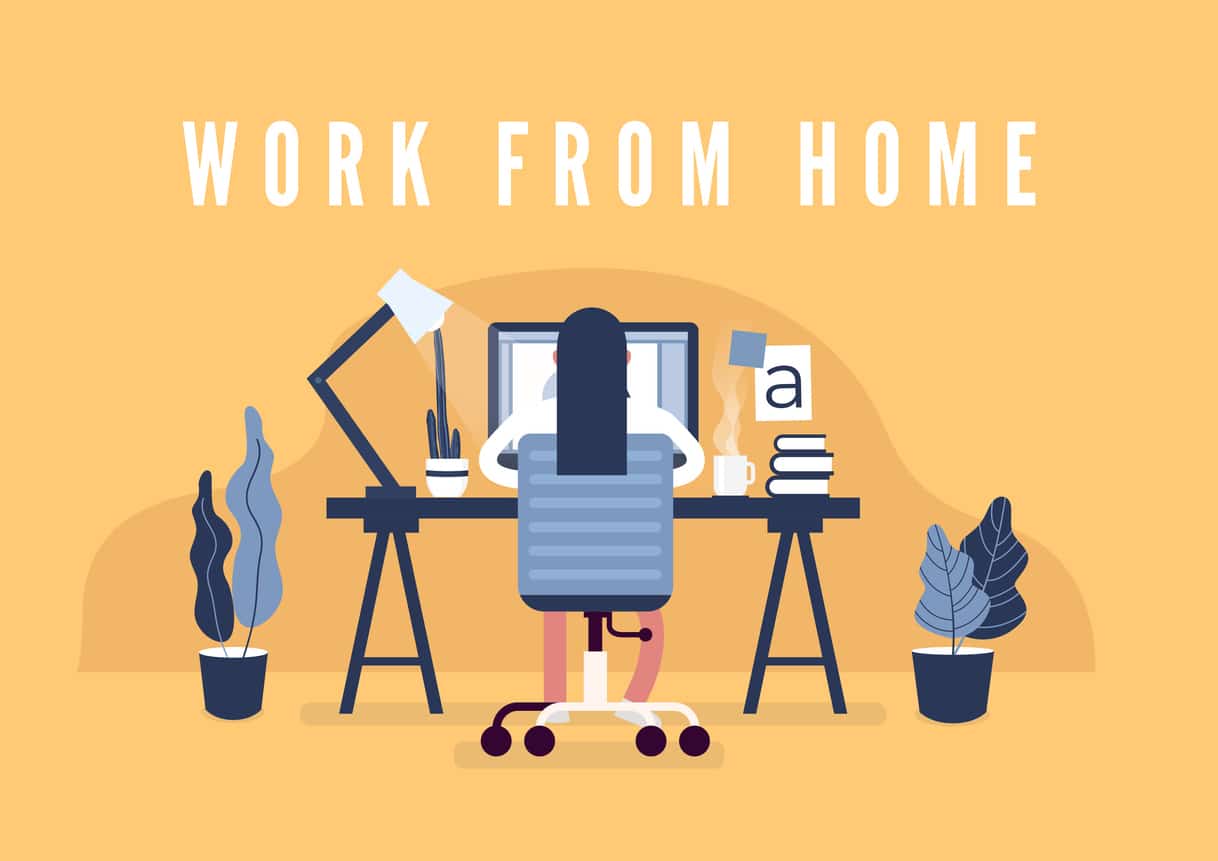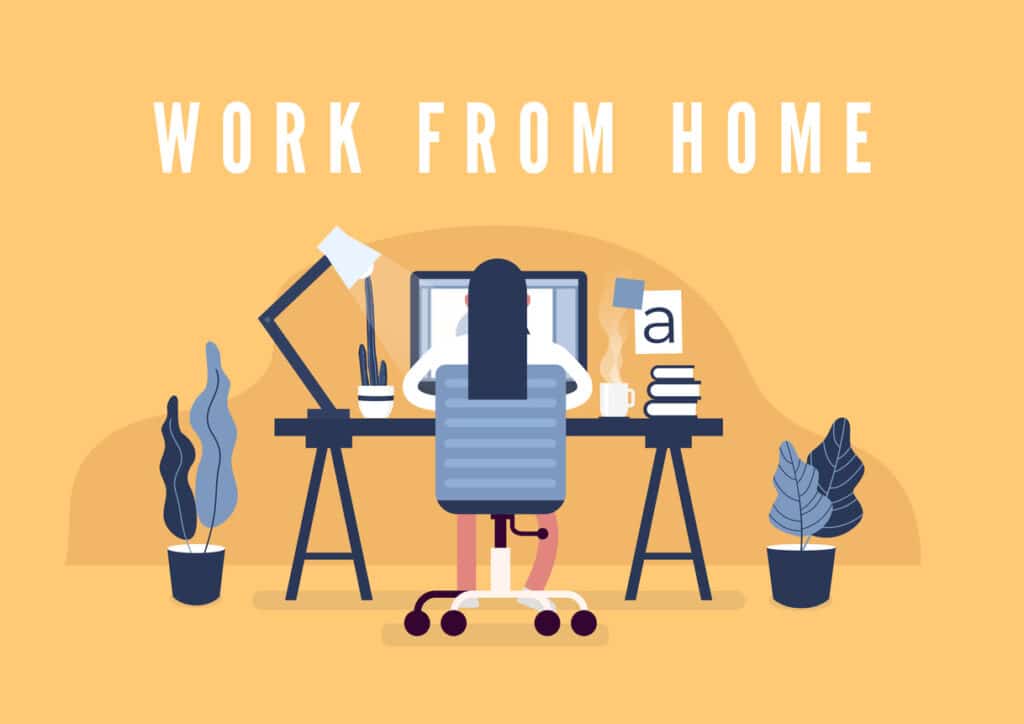 Companies are calling employees back to the office, but they're discovering most workers don't want to return.

Vaccinated or not, more than half of employees want to continue working remotely, even after the COVID-19 crisis subsides. Far less, just 4%, want to return full time.
And yet, 70% of companies are planning to bring employees back to the office by fall, according to LaSalle Network's Office Re-Entry Index.
Out of the 350 CEOs, COOs and human resource leaders LaSalle surveyed, 77% said their organizations will adopt a hybrid work model to ease staff back into the office.
Melissa Swift, a senior partner with Korn Ferry, told Newsweek Magazine the division between what employers and employees want is going to be a hot-button issue.
"There is a belief in our culture that we've proven most jobs can be done virtually. But that's not the belief with the leadership of organizations, so we're headed for a clash."
What bosses really want
While most executives agree that WFH ("work from home") has been a smashing success, they also believe it has a corrosive effect on company culture.
Without a part-time office presence, at the very least, leaders predict critical relationship building will collapse, as will engagement and intra-office collaboration; and subsequently, innovation will begin bottoming out.
95% of leaders believe remote work is a major threat to company culture.
Employees' top concerns about returning to work
Despite their employers' wishes, most employees aren't ready to return to the office. Some are concerned about contracting COVID-19, many are struggling to find child care — especially working moms —, and most are questioning a return to the 9-5 grind.  While a small percentage of employees took this remote work experiment as an opportunity to relocate.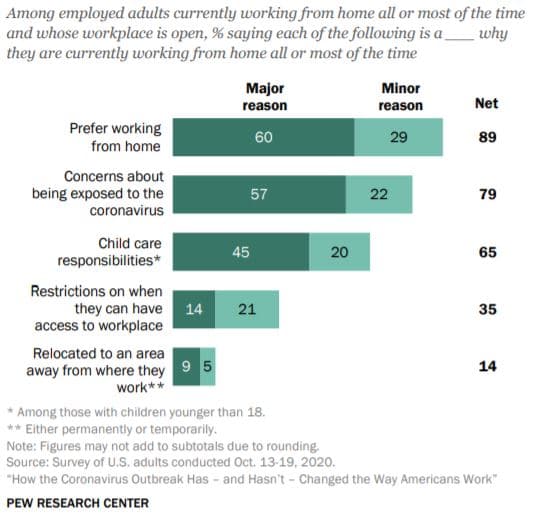 Who Will Win
When push comes to shove, whose preference will reign supreme? There's as much division over this question as the question of returning to work itself.
On the one hand, recent reports indicate that WFH has become a non-negotiable for many employees. For example, 34% of professionals plan to change jobs if required to return to the office, according to a survey by Robert Half. Whereas other studies place that number as high as 60%.
There are also prominent HR leaders who suspect the future of work is all about employee flexibility, of which WFH is a key feature.
Brian Kropp, chief of HR research at Gartner, told USA Today:
"Flexibility over where employees work will be viewed much like the way a 401(k) is viewed – as a basic component of the employment deal. Those who don't offer it will have a harder time hiring and retaining employees."
On the other hand, a slew of employment lawyers and HR professionals aren't as convinced as Kropp about the future of WFH.
These experts are quick to point out that employers are well within their rights to bring staff back to the office, unless there is a medical condition preventing an employee from returning, per the ADA, the Rehabilitation Act and other EEO laws.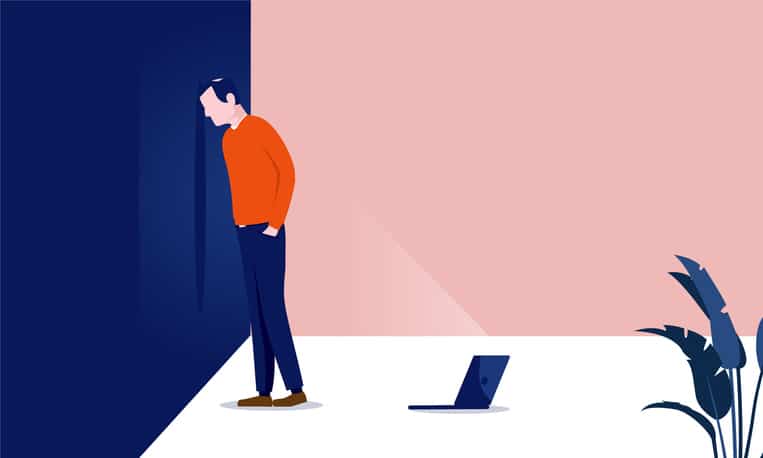 Employees Struggling with WFH
Organizations are also armed with evidence that WFH doesn't work for every person.
For instance, PwC's 2021 US Remote Work Survey found that inexperienced employees feel like WFH is hindering their careers and costing them professional development opportunities like in-person training and face-to-face time with management.
Apparently, Gen Z (born starting in 1997) is struggling too. Sandwiched between WFH isolation and the responsibilities of adulthood, the youngest working generation has higher stress levels than any other age group, according to the American Psychological Association. As a result, Gen Z is also struggling with productivity. A recently published report from Nintex found that only 50% of young employees felt productive while working from home, compared to 80% of mature employees.
What Employers and Employees Both Need
The psychological and social aspects of work are why many HR leaders believe a full-time return to the office is imminent, including Johnny Taylor, president and chief executive officer of the Society of Human Resource Management (SHRM).
On SHRM's blog, Taylor revealed that "many people managers have seen a decline in the productivity gains experienced at the outset of the pandemic citing employees' need for the psychosocial elements of work."
Taylor brings up an important point that both sides seem to agree on: to succeed, we need each other. Perhaps this point of commonality is the key to our path forward.
Whether your organization is remote, hybrid or back at the office, Best Upon Request's concierge teams can serve your employees. Busy professionals save an average of 1.2 hours per service. Learn more about this time-saving benefit.