Stay Interviews: The Next Big Trend of The Great Resignation
February 17, 2022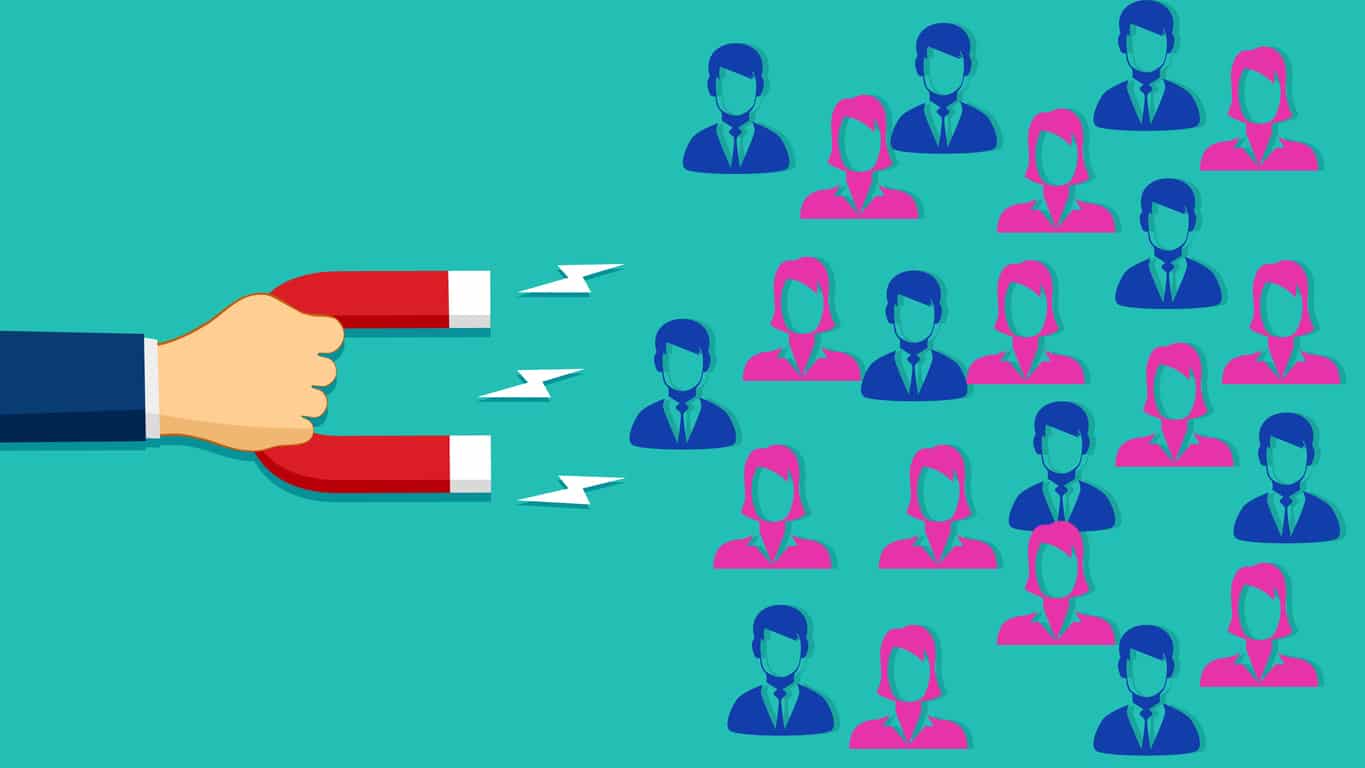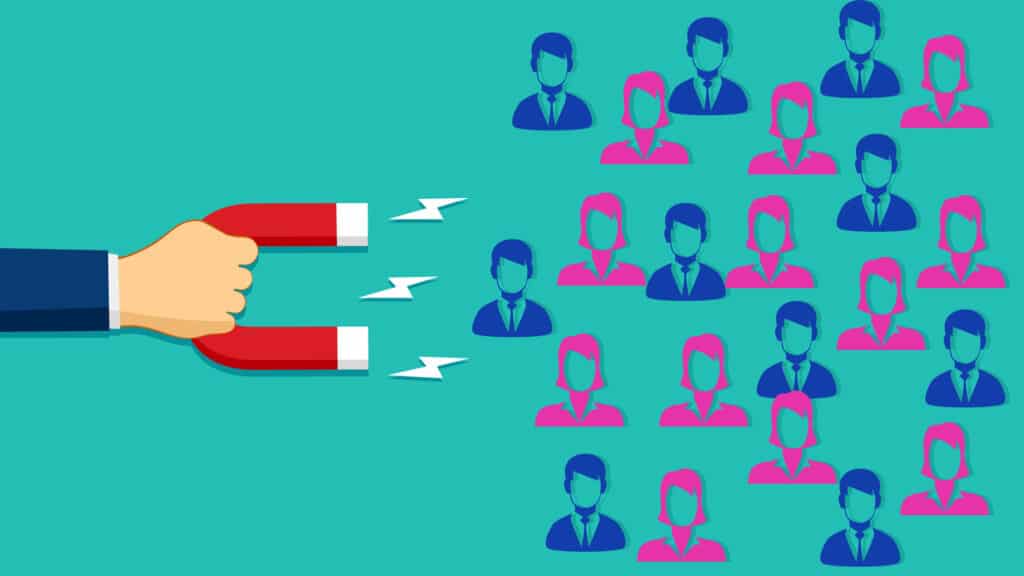 Find out how organizations are using stay interviews to turn the tide on turnover.
Does it feel like The Great Resignation is slowly strangling your organization?
You are not alone.
A record-breaking 34.4 million people quit their job in 2021. That is one in four employees.
From corporate conglomerates and healthcare behemoths to small businesses and mom-and-pop shops, turnover has spared no organization.
Unfortunately, this turnover tsunami isn't showing signs of abating any time soon, as 23% of workers are considering leaving their jobs in the next 12 months, according to a new CareerArc/Harris Poll.
In a bid to fight back, organizations are reexploring an old and inexpensive, yet effective, tool — the stay interview. CNBC called it the "next big trend of the Great Resignation."
But what is a stay interview exactly? And why is it regaining popularity? What are the advantages and is it the right tool for your organization? Read further to find out. Plus grab a copy of the ultimate guide to conducting successful stay interviews.
What Are Stay Interviews?
A stay interview, or retention interview, is a one-on-one conversation between an employee and their manager. It is like an exit interview, but instead of focusing on why an employee is leaving, the focus is on why they continue to stay.
The goal of conducting stay interviews is to collect valuable insights that will improve retention, increase engagement and bolster employer branding.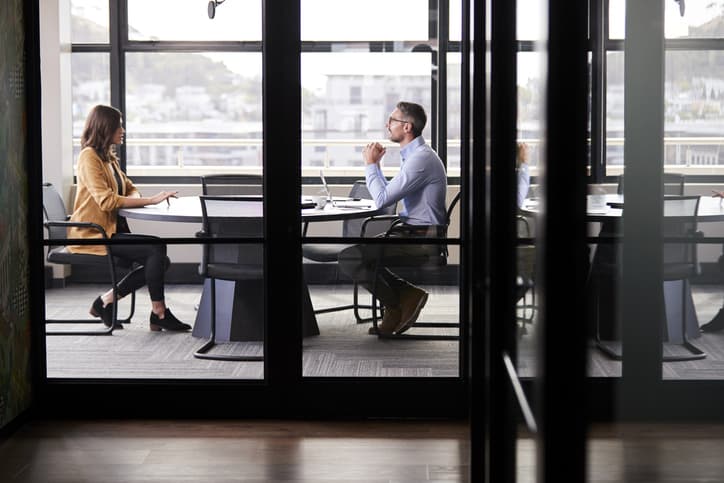 Why Stay Interviews Are Regaining Popularity
Stay interviews are increasing in popularity because they are a proactive approach to retaining employees during one of the tightest labor markets in memorable history. Employers are realizing they could be accelerating turnover by pouring all their time and attention into recruiting new talent while overlooking their current employees. However, employers are also coming to understand that by listening to front-line workers they can increase retention instead of relying on non-stop recruiting cycles.
What Are the Advantages of Stay Interviews?
Stay interviews can save millions in recruiting costs, improve company culture and make organizations more attractive to top talent.
Saves Money
Every year U.S. businesses are losing over a trillion dollars on voluntary turnover, according to Gallup. While stay interviews remain one of the few expense-free tactics to counteract retention issues.
By giving employees a forum to address their frustrations and challenges as well as their hopes and dreams, employers can identify and solve work-related challenges that are driving people out of their organizations. In turn, they should experience a healthy increase in retention.
Recruiting, Retention and Engagement
To attract, engage and retain talent, employers need a solid understanding of how their employees think, what makes them tick and what will keep them around.
Retention interviews reveal the answers to these questions. And employers, armed with fresh insights, can create retention strategies with data-driven action plans that drive results.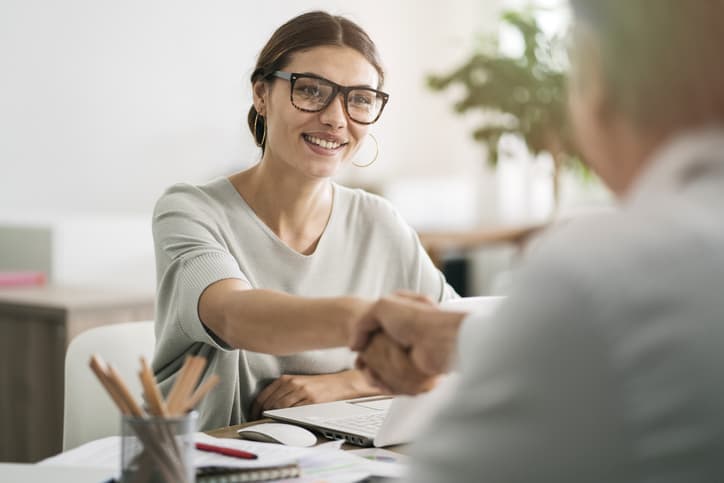 With honest feedback from employees, organizations are also armed with the data they need to change policies, procedures or cultural practices that are not serving their retention goals.
Lastly, the insights gleaned from top performers can be used to design highly targeted recruiting strategies; strategies that are designed to attract the attention of top talent.
Is the Stay Interview Right for Your Organization?
The real first step to conducting retention interviews is to decide whether you should conduct them at all. Ask yourself: does your organization have the time and capacity to act on employee feedback? If not, retention interviews could do more harm than good.
Acting on Feedback
Asking employees for their opinions only to turn around and take no action will lower moral and most likely result in more turnover. In addition, it will render the data you collected irrelevant. After all, data is only as good as what you do with it.
Trust 
Another critical element for success is trust. If employers want their interviews to be productive and yield honest feedback, employees must trust they can be forthright without reprimand or retaliation.
Companies that struggle with low-trust cultures should consider partnering with an outside firm to conduct their retention interviews. Not only will they get more honest feedback, it could also be the first step in restoring a culture of trust.
Focusing on retention is a cost-effective endeavor that is far less labor intensive than sustaining non-stop recruiting efforts. If you are throwing everything at the "retention wall" to see what sticks — raising wages, offering signing bonuses and lowering hiring standards — why not try a different approach by turning your attention to the employees that have stuck by you?
Are you looking for a cost-effective employee wellness benefit that promotes retention? Learn more about Best Upon Request's Employee Concierge and Errand Running Service.