What Is a Patient Concierge?
April 7, 2020

A patient concierge is one of the most effective resources for hospitals to increase patient, family and guest satisfaction.
As healthcare premiums and deductibles climb, so have people's expectations. For today's healthcare consumer, the experience of being cared for is just as essential as the quality of care itself, which is why top-performing hospitals are focusing on family and patient satisfaction to distinguish themselves from the competition.
What is a Hospital Concierge?
The terms patient concierge and hospital concierge are used interchangeably. Patient concierges make a stay at the hospital feel like home by providing patients, their family members and guests with convenience and errand running services both on and off-campus.
This is a hospital-provided Patient Experience Service that fills the gap between social and clinical services.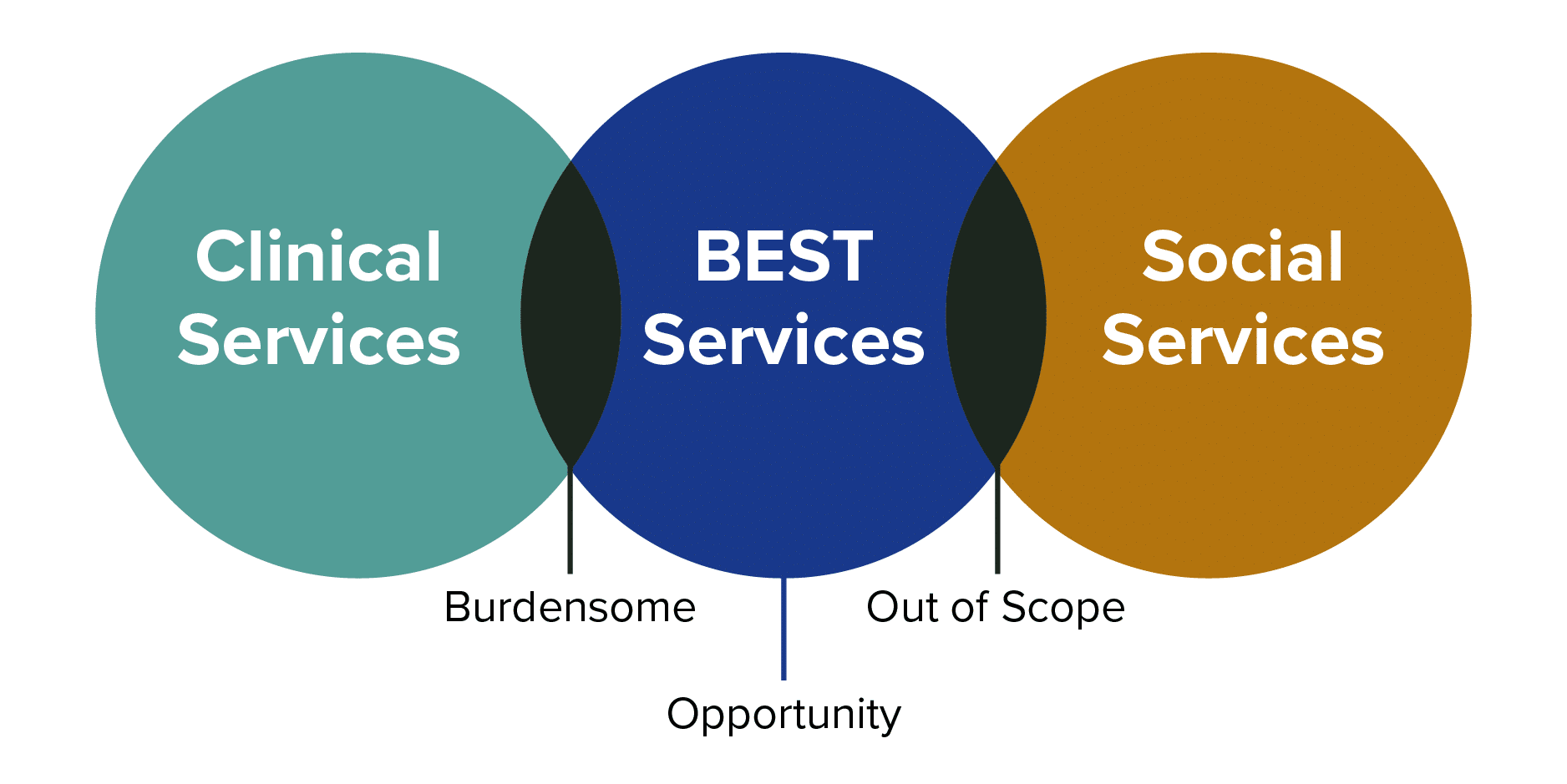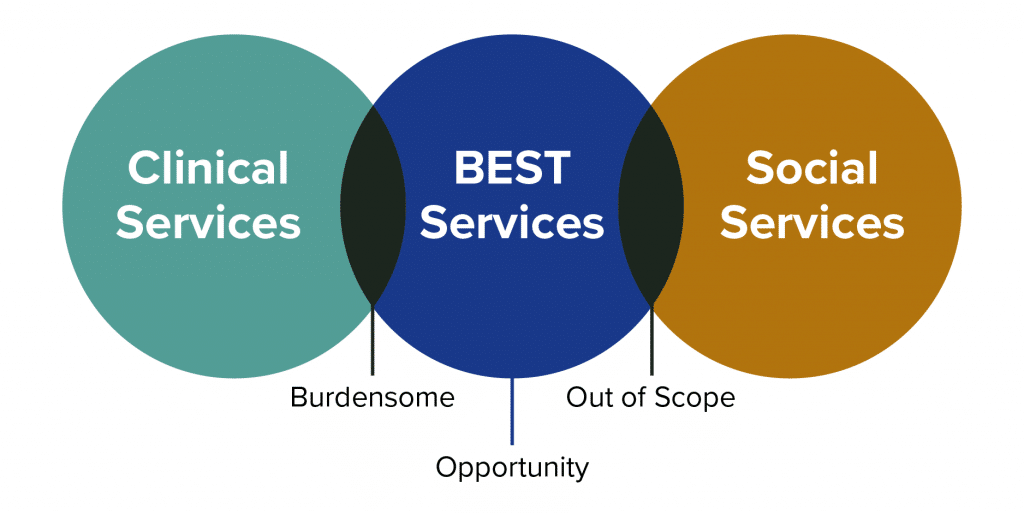 Addressing patients' unmet personal needs
Handling burdensome and out-of-scope challenges
Supporting staff requests on behalf of patient families
Advocating with staff for potentially missed patient family needs
Popular Patient Concierge Services
In many hospitals, patient concierges round, much like physicians and nurses, however, concierges assess and address the non-clinical needs of patients, their families and guests.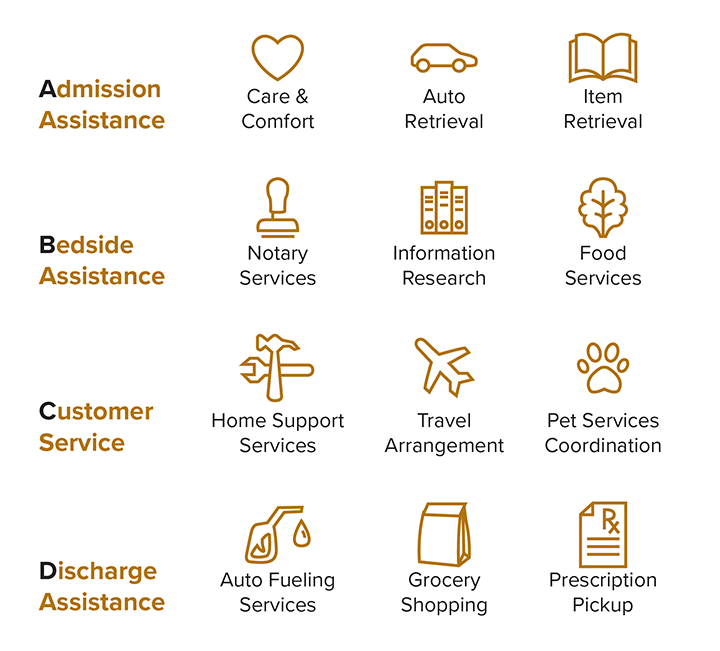 Patients' families don't need medical procedures, but that doesn't mean they don't need your hospital's help.
Imagine Myla sitting next to her husband, holding his hand as he lies unconscious in a hospital bed at your hospital. This is her first moment of silence since this medical nightmare began almost 24 hours prior.
The silence gives way to discomfort as the panic and shock wear off. Her stomach growls with hunger; she's shivering and desperate for water. In that moment Myla realizes she's wearing the same paper-thin pajamas she raced her husband to the hospital in. Speaking of driving, where's her car?
Myla's head starts spinning; she's so disorientated she can't remember where she parked. How is she going to find her vehicle and if she does find it, is there enough gas to get her home? She practically drove to the ED on fumes.
Myla starts digging through her purse for her phone, but the battery is dead.
In defeat, she hangs her head. Her lips start quivering, and she lets out a loud sob. She needs help, but what if she leaves her husband's side and he dies, all alone.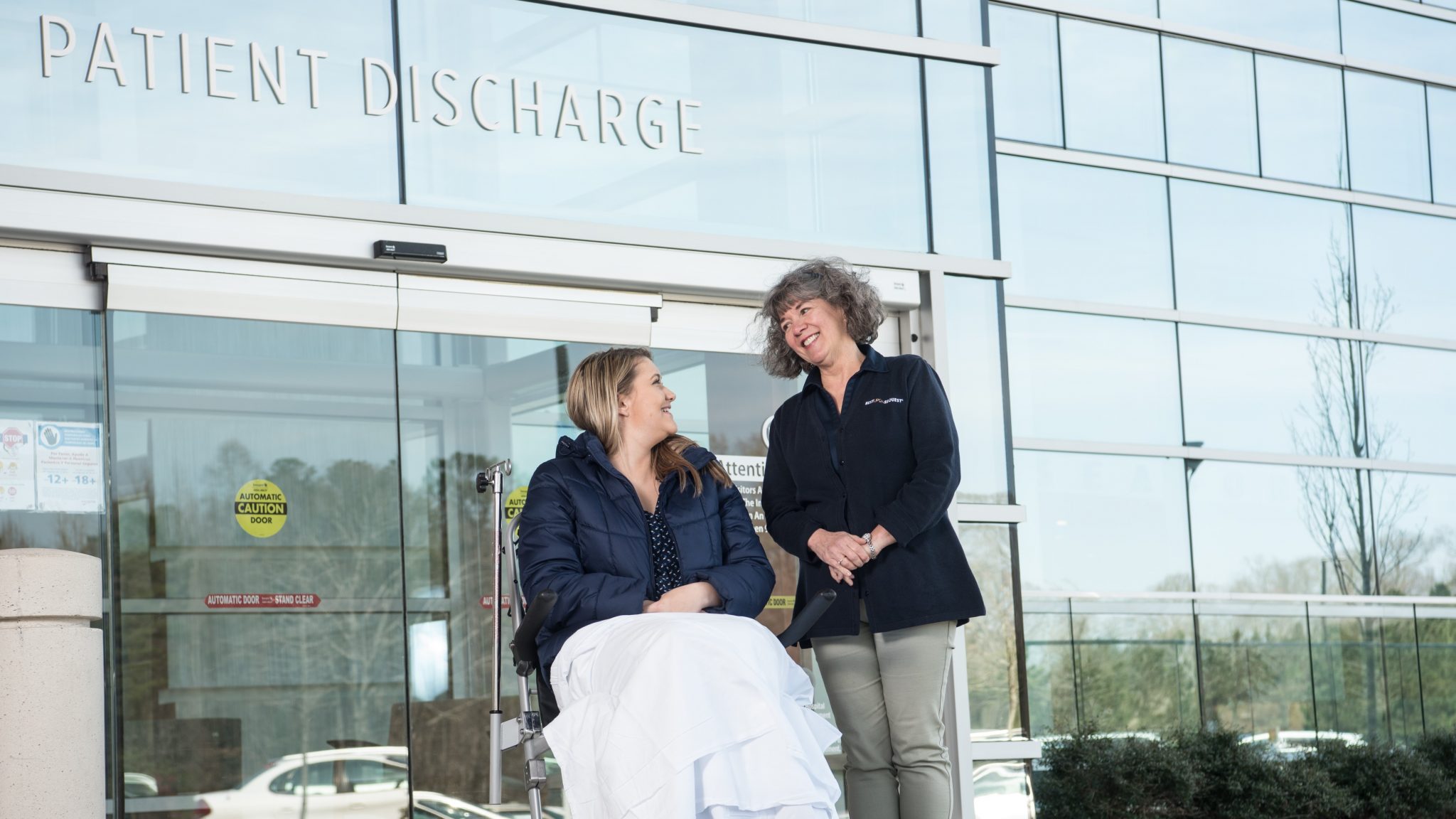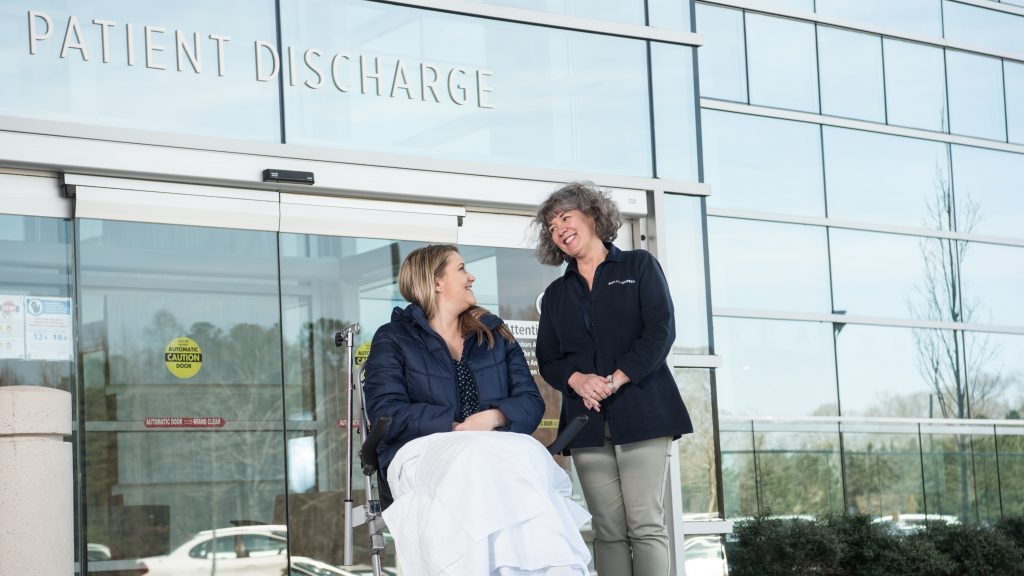 Taking Patient, Family and Guest Care to a New Level
It's certainly not your hospital's job to deliver a hot meal and bottled water to Myla's hospital room. Nor is it the hospital's job to find her car, fill it up with gas, drive down the street to Target and pick up toiletries, a small blanket, sweatpants and a phone charger, and then hand deliver it to Myla's hospital room.
What if you could make this part of your hospital's job without weighing down clinical staff and disrupting patient flow?
Benefits of a Patient Concierge
A patient concierge program has the potential to raise satisfaction scores, streamline patient flow, elevate clinical efficacy, and decrease clinician burnout.
Increase Patient, Family and Guest Satisfaction
Patient concierges work strategically with organizations to target critical areas of need or opportunity, such as units with:
Low patient satisfaction scores
Long wait times
Throughput challenges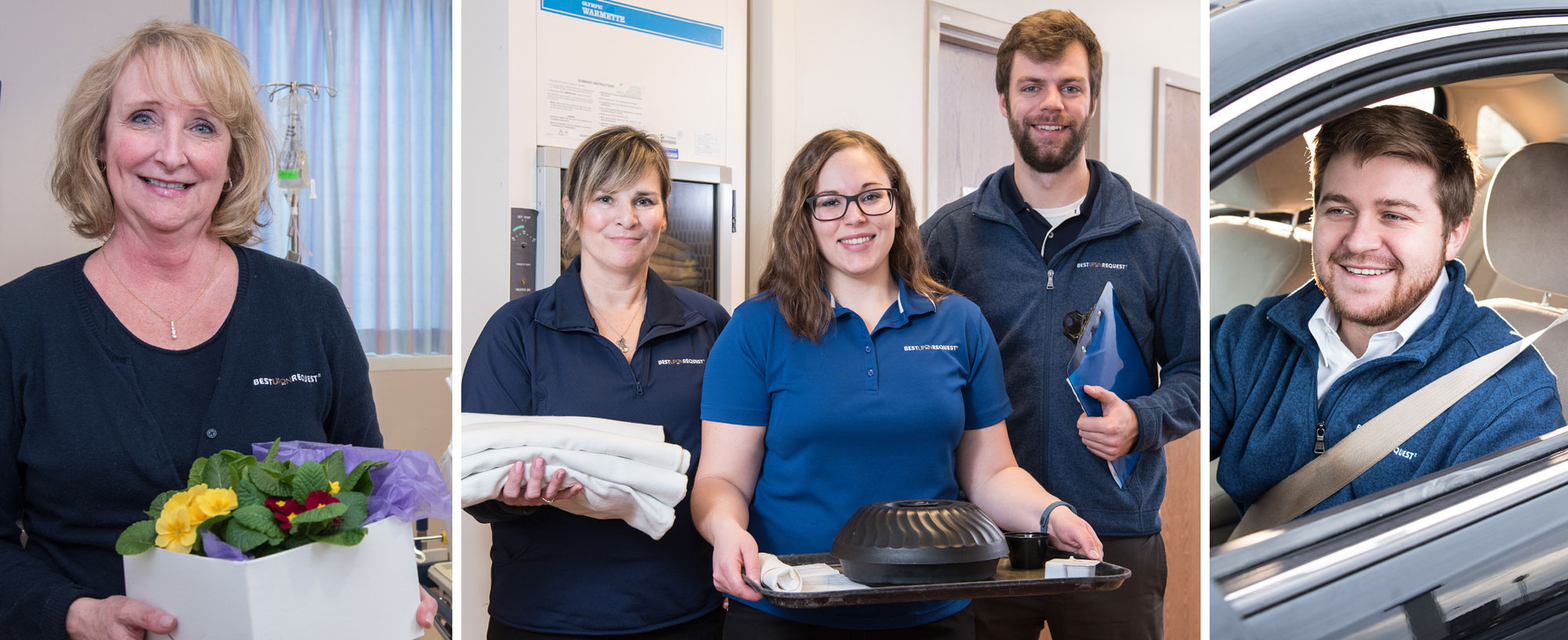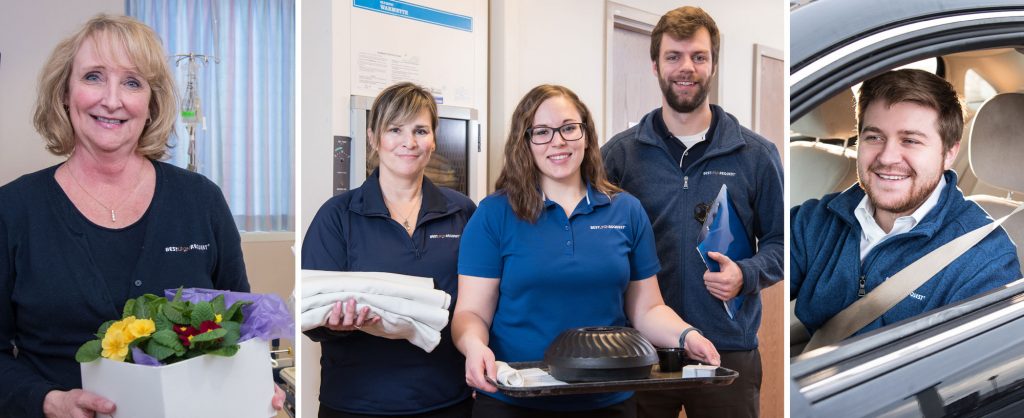 How Hospitals Use Patient Concierge Services
Some of our healthcare clients choose to have concierges accessible to all patient families and guests, while others have concierges that target specific units. Some hospitals decide to focus on long-term patients and their families, while others pilot the program in departments where there is an opportunity to raise satisfaction scores.
Types of Patient Concierge Programs
Emergency Department Concierge
60 to 80% of inpatient populations are admitted through the emergency department (ED), effectively making it the single largest introduction to their healthcare systems, for many of our healthcare clients.
And, as they say, first impressions are everything!
An ED-focused patient concierge program creates a high-touch, guest-centric waiting room experience with an on-site presence seven days a week. Floating concierges manage patient expectations, and the non-clinical needs that reduce clinical capacity.
Children's Hospitals Patient Family Concierge
Consider the incredible challenges that patients and their families experience during a medical crisis requiring a long-term hospital stay. In this instance, a patient concierge focuses on the needs of patient families and guests, much like the ED, but instead of concierges floating through patient bays and waiting rooms, they round in specific departments, or greet and serve patient families when they enter the hospital.
Read this mother's harrowing account of living at the hospital with her critically ill daughter.
Families and guests can remain with their loved ones because concierges are managing anything that might require them to leave the hospital room or campus. For example, parents, especially those visiting from another country or state, are practically living at the hospital, and their unmet non-clinical needs eventually spill over to medical staff.
The Balance Between Clinical Effectiveness and Customer Service
Patient concierges manage the non-clinical, so your medical staff doesn't have to. The benefits of this are four-fold: higher satisfaction scores, streamlined patient flow, elevated clinical efficacy and a potential decrease in clinician burnout.
Attracting the patients you want and retaining them as life-long customers requires strong clinical care and high-touch customer service. It's a tough balance to strike, but concierge services are proving to be an effective strategy.