What Is a Patient Concierge?
April 11, 2015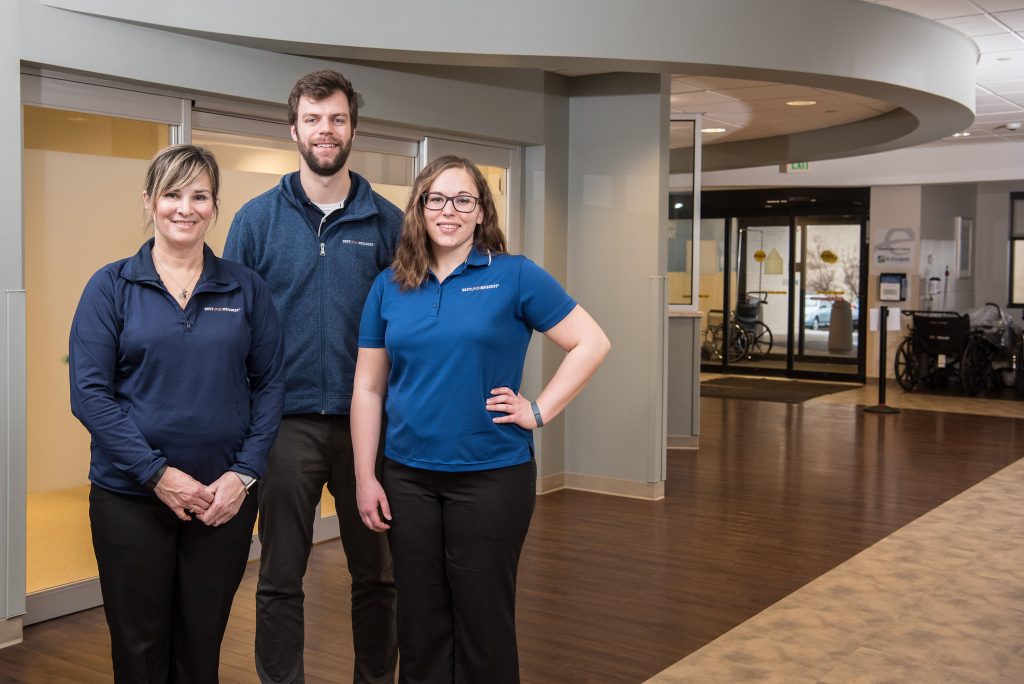 A patient concierge is one of the most effective resources hospitals can offer to increase patient satisfaction scores.
Patients, now more than ever, are looking at their healthcare choices through a consumer's lens. Higher premiums and deductibles are forcing people to pay more out of pocket and as costs rise so do expectations.  Today's consumers are making provider choices based on the experience of being cared and the quality of care they're receiving.
At the same time, the switch from fee-for-service to value-based reimbursement is driving a focus on the quality of care rather than outcomes alone further solidifying the importance of patient experience. This is why top-performing hospitals build their brand on patient satisfaction and in doing so they successfully separate themselves from the competition.
In a crowded healthcare market, the competition to attract and retain patients as life-long customers requires healthcare organizations to provide strong clinical care and high-touch customer service.
"Our ED was at the 60th percentile and BEST's Patient Concierge Program brought us to the next level. We couldn't have gotten to this place without them."
– Director of Nursing
LOGISTICS
A patient concierge program is created around the specific needs of your organization. This is a strategic partnership founded on a commitment to co-create organizational change for the betterment of your patients and your organization.
In hospitals, concierges can be accessible to all patients or specific units or floors. Some organizations choose to target long-term patients and their families, other choose to pilot a patient concierge program in the emergency department to contend with long wait times and patient overflow, others focus on departments with the lowest satisfaction scores.
PROGRAM TYPES
Emergency Department Concierge
If your organization's Emergency Department (ED) is facing dwindling experience scores you're in good company. EDs are one of the most strained segments of healthcare today; caught between increasing demands and reduced capacity. Anywhere from 60 to 80 percent of our hospital clients' inpatient populations are admitted through the ED, effectively making it the single largest introduction to their healthcare systems.
And as they say, first impressions are everything!
An ED-focused patient concierge program creates a high-touch, guest-centric waiting room experience. Floating concierges manage patient expectations and the non-clinical needs that reduce clinical capacity.
A healthcare client of BEST's was struggling with ED patient satisfaction due to long wait times. We crafted a high-touch, patient and guest concierge program with an on-site presence seven days a week. BEST's program improved the hospital's ED patient experience scores and employee satisfaction.
Patient Family Concierge
Consider the incredible challenges that patients and their families experience during a medical crisis requiring a long-term hospital stay. In this instance, a patient concierge program focuses on the needs of patient families and guests, much like the ER, but instead of concierges floating through patient bays and waiting rooms they round wards designated by the hospital's administration.
Families and guests can remain with their loved ones when patient concierges are running errands and providing a host of other convenience services. This proves to be especially important in children's' hospitals. Parents, especially those visiting from another country or state, are oftentimes practically living at the hospital. Their unmet non-clinical needs eventually spillover to medical staff.
In a day in age where experience is king providing high-touch, customer service options for your hospital's guests is an effective way to increase overall patient satisfaction.  When these needs are handled by BEST it improves patient experience and employee satisfaction creating a cycle of continuous improvement.
.