What is a Patient Concierge Service?
April 7, 2020

A patient concierge service helps hospitals create customers for life.
In today's dynamic healthcare landscape, success is not solely defined by medical outcomes. It's about the holistic experience that patients and their families encounter during their healthcare journey. This is where patient concierge services emerge as a transformative solution—a strategic asset that can redefine your hospital's position in the competitive marketplace and foster lifelong loyalty among patients and their loved ones.
What is a Patient Concierge Service?
Patient concierge services, also known as "healthcare concierge service," are a transformative offering that extends a nurturing hand to patients and their loved ones throughout their hospital journey. This innovative service redefines the healthcare experience by expertly managing non-clinical needs, streamlining the hospital stay and alleviating the complexities that can often overshadow the healing process.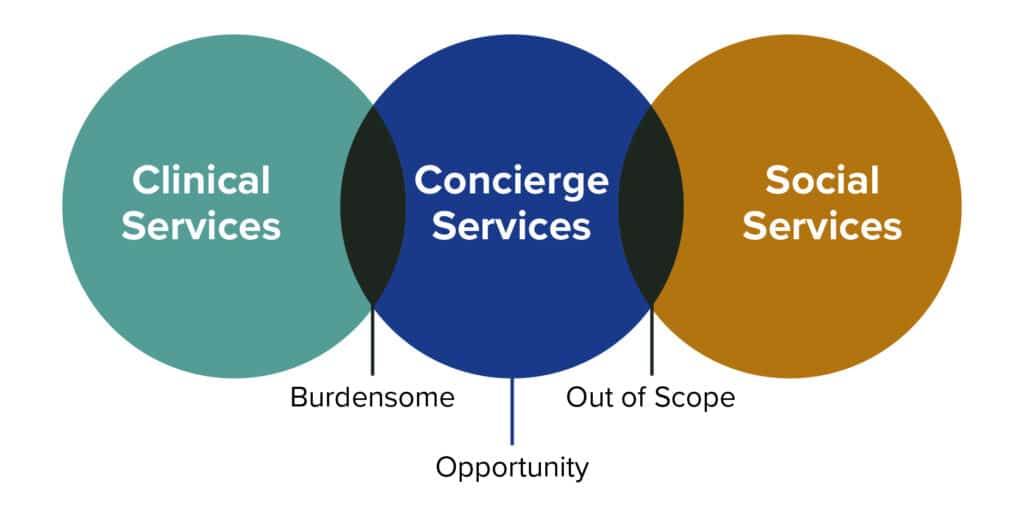 Patient concierges also shoulder the burden of out-of-scope, customer-service centric tasks that often burden dedicated clinical staff. In the ever-demanding healthcare environment, where the focus should ideally be on patient care and medical expertise, patient concierges step in as invaluable allies.
Read: How healthcare concierge services helped this mom manage while she was at the hospital full-time with her critically ill daughter.
How Hospitals Benefit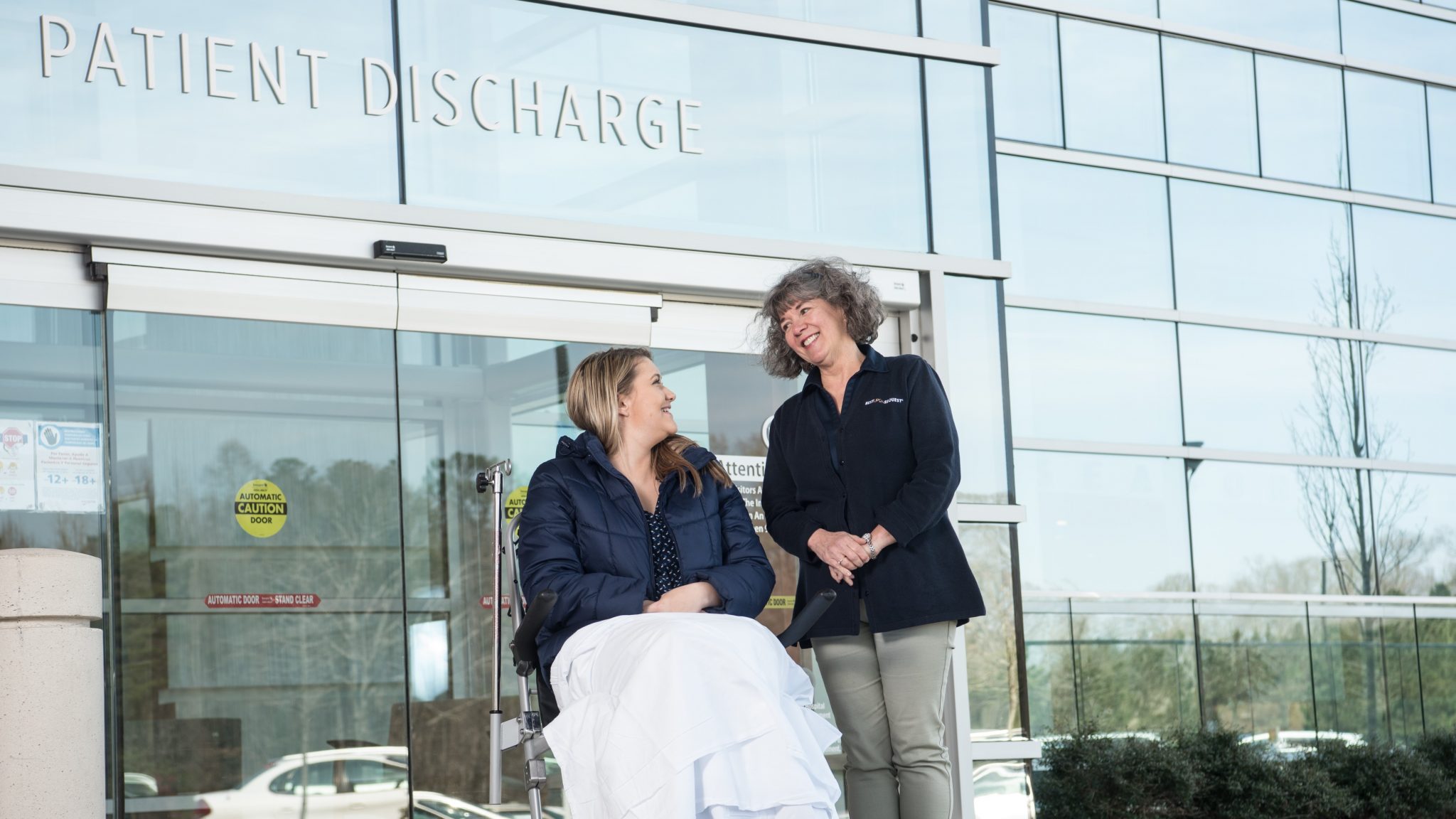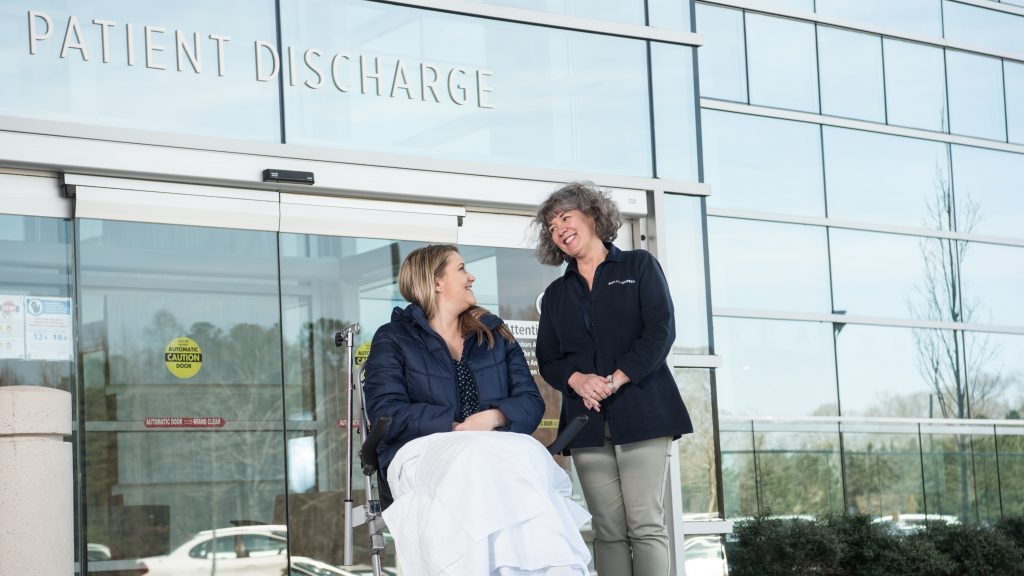 Financial sustainability is a critical consideration for hospital, patient concierge services emerge as a strategic cornerstone in bolstering the bottom line. While the focus on quality medical care remains paramount, it's imperative to recognize that patient satisfaction and loyalty play an equally vital role in driving financial success.
By implementing patient concierge services, hospitals can create an environment that not only attracts and retains patients but also cultivates a sense of loyalty that extends beyond individual visits.
How Patient Concierge Services Work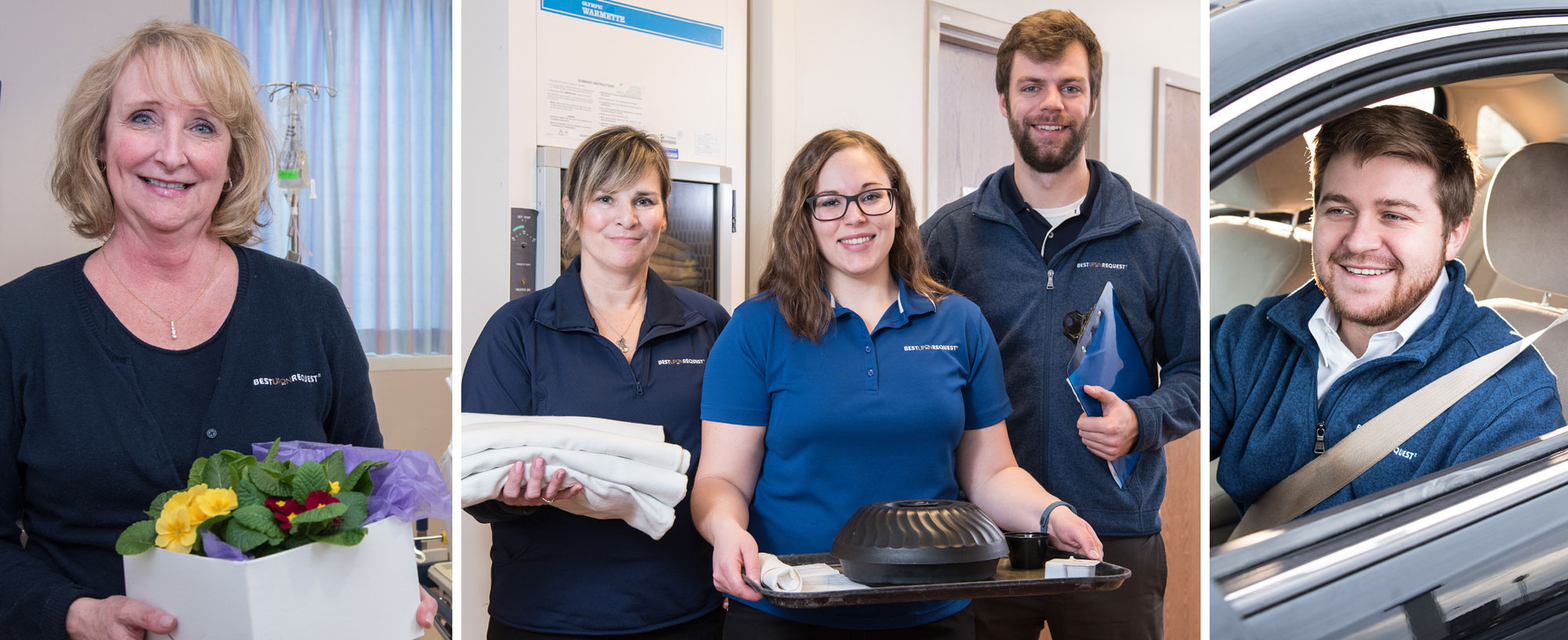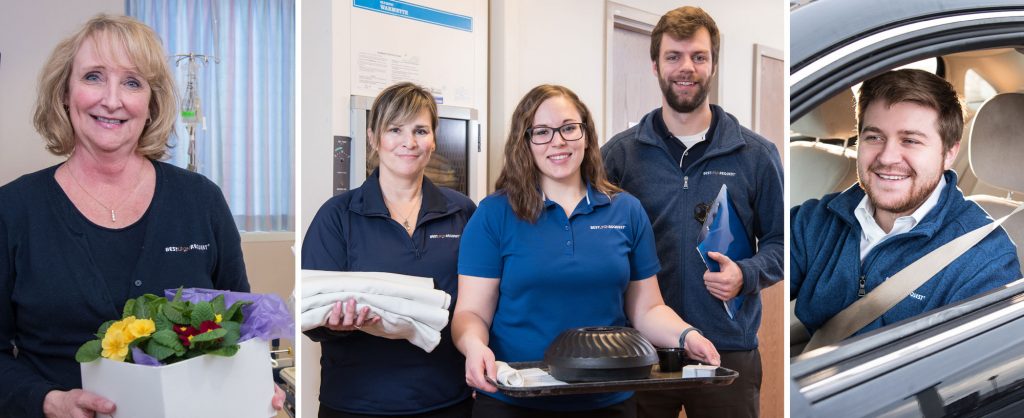 The blueprint of an effective patient concierge program is based on the unique challenges faced by the hospital it serves. This adaptive design ensures that the program aligns seamlessly with the hospital's specific needs, intricacies and aspirations. However, there are eight core elements that form the heartbeat of a patient concierge service designed to elevate patient care.
Coordination and Assistance: Patient concierge services can help coordinate transportation to and from the hospital, arrange accommodation for out-of-town patients and their families, and facilitate communication between patients, their families and healthcare providers.
Emotional Support: Hospital stays can be stressful for both patients and their families. Patient concierge services may offer emotional support, providing a reassuring presence and helping to alleviate anxieties.
Entertainment and Comfort: These services might also provide entertainment options such as books, magazines, or access to streaming services. They could assist in making the patient's environment more comfortable, arranging for amenities like extra pillows, blankets, or even coordinating visits from therapy animals.
Communication Liaison: Patient concierge services can serve as a communication bridge between patients, families and healthcare staff. They can relay messages, inquiries and updates, ensuring that everyone is well-informed and connected.
Special Requests: Patients may have specific dietary preferences or restrictions, religious or cultural needs, or other unique requests. Patient concierge services can help accommodate these special requirements.
Post-Discharge Support: The support of patient concierge services might extend beyond the hospital stay, assisting with follow-up appointments, medication management and other post-discharge needs.
Feedback and Improvement: These services often gather feedback from patients and their families to continually improve the hospital's overall experience.
Read: An In-Depth Look at the Benefits of a Patient Concierge Service
Types of Patient Concierge Programs
A patient concierge service's adaptability and wide-ranging capabilities enable it to be an integral part of nearly any hospital department, here are just a few examples:
Emergency Department Concierge
60 to 80% of inpatients are admitted through the emergency department (ED), effectively making  EDs the single largest introduction to healthcare systems. And, as they say, first impressions are everything!
An ED-focused patient concierge program creates a high-touch, guest-centric waiting room experience with an on-site presence seven days a week. Floating concierges manage patient expectations, and the non-clinical needs that reduce clinical capacity.
Children's Hospitals Patient Family Concierge
Consider the incredible challenges that patients and their families experience during a medical crisis requiring a long-term hospital stay. In this instance, a patient concierge focuses on the needs of patient families and guests, much like the ED, but instead of concierges floating through patient bays and waiting rooms, they round in specific departments, or greet and serve patient families when they enter the hospital.
Best Upon Request's Patient Concierge Service
Create customers for life with our Patient Concierge Service. 99% of surveyed patients agree it improved their hospital experience.