What is a Maternity Concierge?
August 23, 2018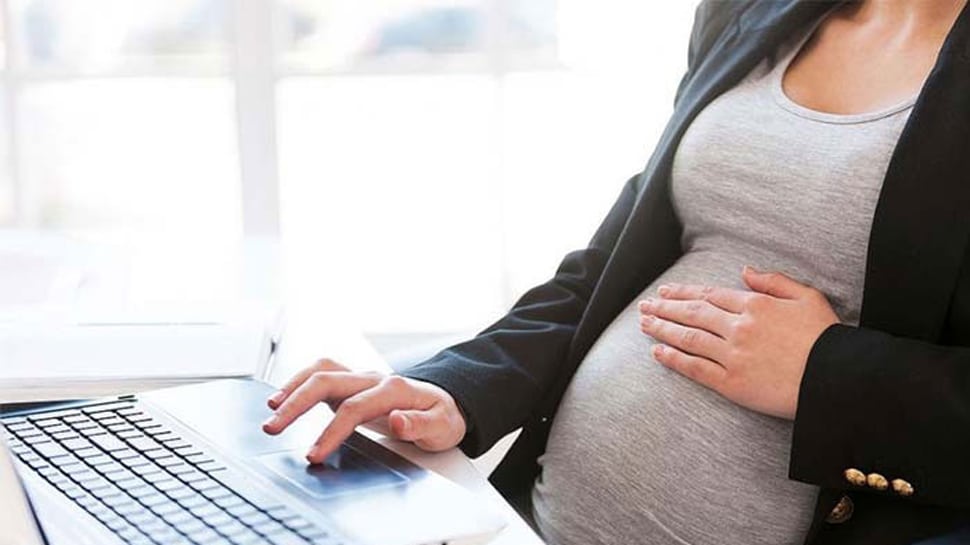 There is a lot of misunderstanding in the marketplace about what kind of support working moms need.
Most conversations revolve around the length of maternity leave and payout percentages, bypassing critical discussions about support benefits that extend beyond pregnancy leave.
It's a conversation that our client Fifth Third Bank, the largest money manager in the Midwest, was bold enough to have with us and as a result, we implemented the first Maternity Concierge Program in the nation that increased Fifth Third's retention of working mothers by 25 percent! This strategic success won Fifth Third Bank the prestigious 2018  BAI Human Capital Innovations Award.
Are Maternity Benefits Worth the Investment?
Over 75 percent of expecting mothers plan to return to work, but an overwhelming 43 percent end up resigning. In fact, close to half of expecting mothers are afraid to reveal their pregnancy to leadership – period. With women comprising almost 50 percent of the U.S. labor force and a third having children under the age of 18, this poses a substantial problem.
Millennials, now the largest share of the American workforce, are attracted to and retained by organizations that place a premium on work-life balance, a concept that for this generation includes maternity benefits.
Program Impact
4.5 out of 5 customers agree that the Maternity Concierge Program makes them feel valued as an employee.
Working Mother magazine boldly stated that "American women quit working because it's so damn hard to be both a mother and an employee." This sentiment is reflected in the fact that the U.S. fertility rate has fallen to a record low and at the same time women in the U.S. are dropping out of the workforce at record rates.
Simply put, our current trajectory isn't sustainable.
Teresa Tanner, chief administrative officer at Fifth Third Bank, discovered just this after assembling a team to investigate the bank's female attrition rate. They found that within a year of returning from maternity leave, new mothers at Fifth Third were exiting the workforce at twice the rate of other women.
A year after implementing the Maternity Concierge Program, Fifth Third reported that women who participated had an 86 percent return-to-work rate compared to a 62 percent return-to-work rate for non-participants.
What is a Maternity Concierge?
A maternity concierge is like having a personal assistant for employees who are pregnant, on maternity leave, or who have returned to work – up to a year after their babies' births, making it a powerful tool for reducing attrition rates among female talent.
Watch this overview to learn more about maternity services and the impact it's having on working families.
Pregnancy and motherhood are critical times that can challenge all working moms, from entry-level to the C-suite; but most organizations aren't equipped to deal with the messy intersection of motherhood and work.
And why should they be? Being a working mom today comes with new pressures and higher stakes. Organizations need help developing robust and diverse maternity offerings to address the myriad of complexities that most working mothers face.
How does a Maternity Concierge Program Work?
Maternity Concierge Programs provide female talent with a customizable, proactive one-stop-shop of support from pregnancy to post-maternity.
The program's customization works in two ways: the services are tailored to meet the unique needs of your organization while working mothers can utilize the program in the ways that fit them best.
Expert maternity concierges are placed at your organization to serve eligible employees – both in person and virtually. Our concierge becomes a confidant and source of constant support, and as a result, they also serve as a barometer for your company's success in supporting working families.
"When someone asks me, what is covered by the Maternity Concierge program, I tell them it's like having a personal assistant for anything I need until my daughter turns a year old. People are blown away that a company recognizes how thin working mothers are stretched and offers this level of support."
Maternity Concierge Programs attract and retain working mothers, help organizations avoid the hiring expenses associated with turnover, and encourages a diverse leadership pipeline.
When Forbes learned of BEST's Maternity Concierge Program they immediately made the connection between working mothers and business imperatives: "Businesses aren't just doing this for the PR or to be kind. They believe it's in their business interest. Attracting and training talent is expensive, so investing in keeping great employees can be good for their bottom line."
Are the challenges of balancing the demands of parenthood and a career driving talent out of your organization?