The Two Most Expensive Consequences of Physician Burnout
September 29, 2020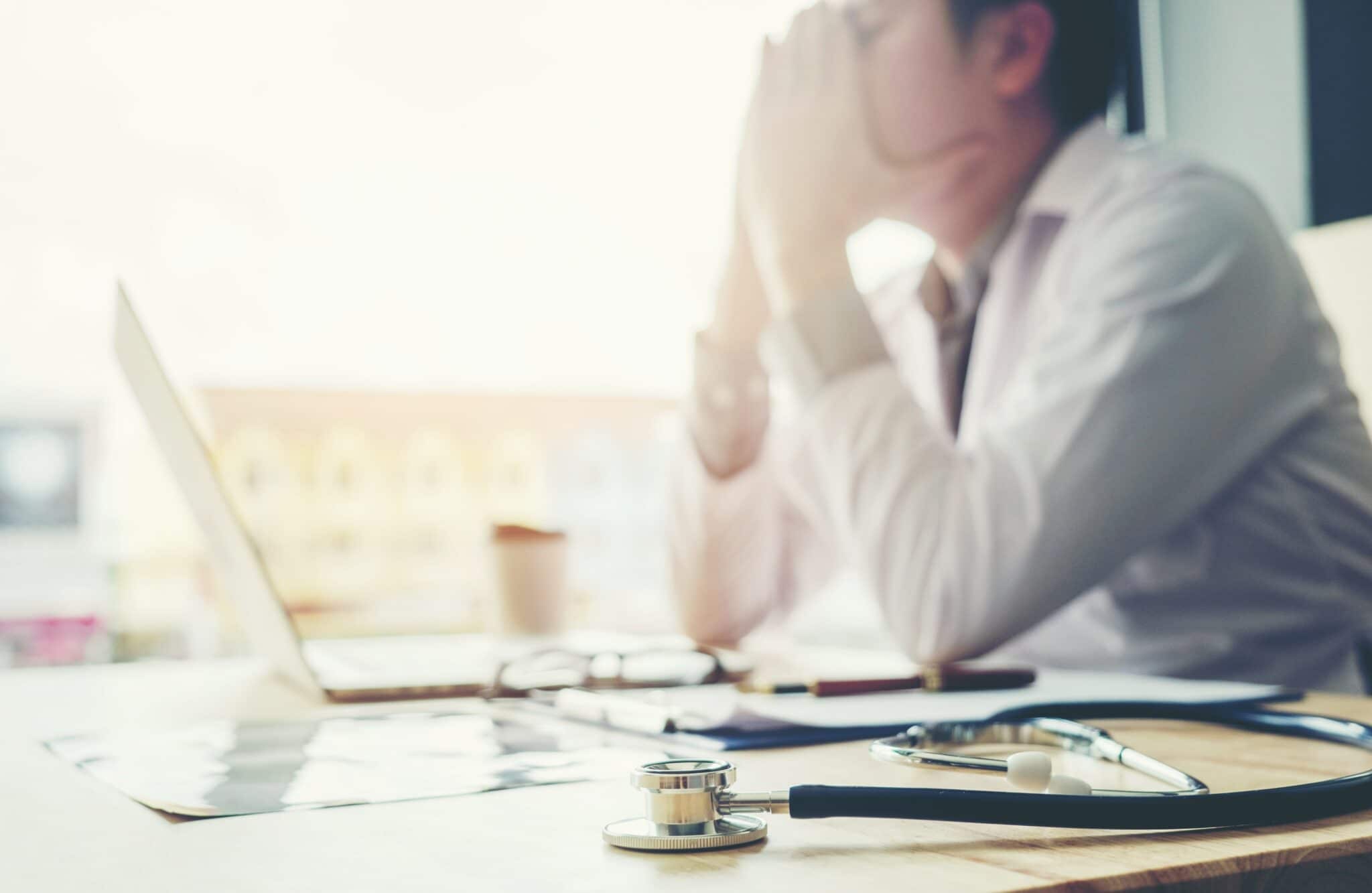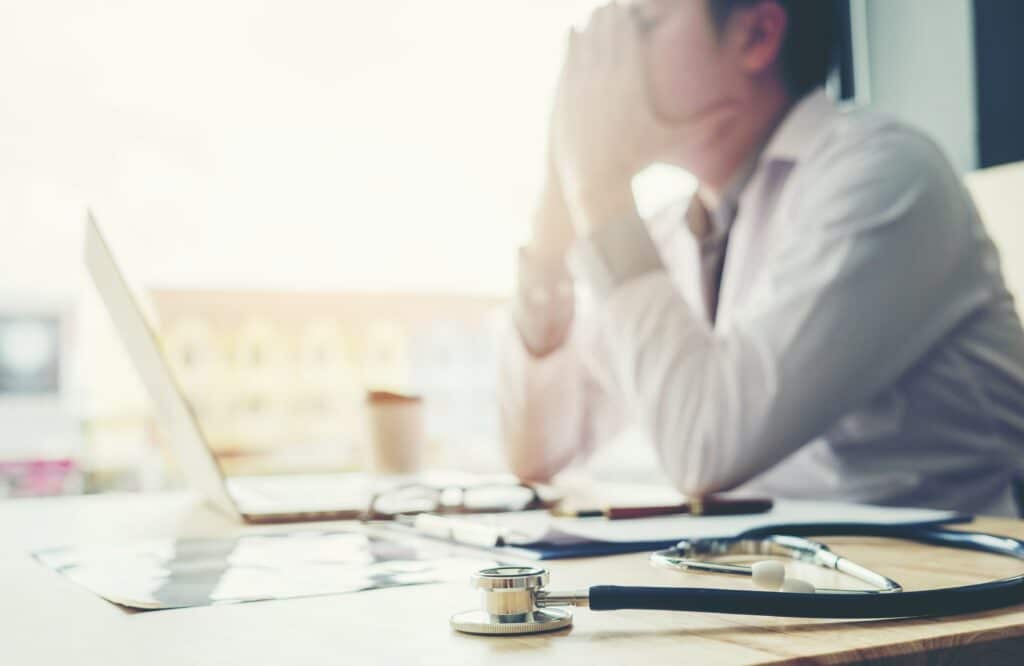 How much is physician burnout costing your organization?
Physician burnout impacts 83% of hospitals, yet its economic costs are poorly understood. This lack of clarity can make it difficult for healthcare leaders to see the full financial impact that burnout has on their bottom line. As a result leaders have been slow to take action and those that do struggle to properly asses the ROI of investing in burnout reduction solutions.
The Cost of Physician Burnout
Overall physicians burnout cost the healthcare industry between $2.6 and $6.3 billion each year, but what is it costing your organization?
In the example below we've estimated the annual cost of burnout for a healthcare organization that employs 450 physicians.


Research by Atrius Health found the cost to replace one physician can range from $100,000 to $500,000.
Overall, most organizations seem to agree the cost ranges from two to three times the physician's salary.
The Two Most Expensive Consequences of Physician Burnout
 #1 Physician Turnover
Cost: Physician burnout-related turnover costs the U.S. healthcare industry $4.6 billion annually.
Burnout eats your recruiting and retention plans for breakfast. It is the number one driver of physician turnover, and it increases the rate of burnout amongst the rest of your clinical staff.
The crushing weight between personal and professional demands coupled with competing work priorities is driving doctors to reduce their working hours, quit their jobs, retire early and, in some cases, leave the profession altogether.
Consider that:
"Multiple large, national studies of U.S. physicians have indicated that burnout is one of the largest factors determining whether or not physicians intend to leave their current position over the next 24 months."
A longitudinal study of physicians at Mayo Clinic revealed that a 1-point increase in burnout or a 1-point decrease in professional satisfaction was associated with a 30-50% increase in the likelihood that a physician would reduce their work over the following two-year period.
When any member of a care team leaves it increases the risk of burnout among the remaining members over a 12-month period, according to research.
#2 Alienating Patients
Cost: Upwards of $1,000,000 per patient
Physician burnout doubles the odds for all kinds of expensive consequences like lower patient satisfaction scores, poorer patient outcomes and increased patient safety incidents, but look even closer and you'll find another staggering cost lurking in the shadows.
Patient dissatisfaction's most extreme (and most costly) expression is patient alienation. An alienated patient is a lot like a forest fire. It starts with a single flame and a tree but given enough time the entire forest is wiped out.
The same goes for disaffected patients. When they quit doctors, hospitals or healthcare systems they take their friends and family with them.
How Much Does it Cost to Help Time-Bankrupt Doctors?
The best way to undercut the most expensive consequences of physician burnout is by improving the wellbeing of your providers, but before you start researching wellness programs, consider something even more valuable – time.
Time, or a lack thereof, is the biggest culprit behind physician burnout. One of our customers, Dr. Doug Flora, told us "he's professionally successful, but time bankrupt." We've heard the same concern echoed by numerous physicians. Unfortunately, most wellness programs overlook this fact.
The most effective and least costly approach to reducing provider burnout is twofold: enacting organizational interventions that target physician burnout's biggest drivers and offering benefits that manage your providers' biggest time-sucks, such as child care emergencies, grocery shopping, errand running, laundry, car maintenance and other household chores.
Layering benefit options that give your physicians more personal time should only cost a small fraction of what you're spending on burnout.
1. Employer-sponsored concierge and errand running services for providers to offload household responsibilities and personal tasks.
Cost: Preventing the turnover of just one physician pays for the cost of a concierge service many times over.
2. Backup child care and adult care
Cost: Services such as Care.com, an online marketplace that connects caregivers with families in need of their services, charge between $10-$15k for premium membership.
3. Virtual convenience services
Food services for business: You can support your employees while they're working at home or at the office with delicious meal options delivered anytime, anywhere and from any restaurant. Costs start out as low as $5 a month per employee.
Laundry services: The average cost for laundry is $1.70 a pound. Order minimum is usually within the $30-$50 range.
The Most Effective Organizational Interventions
Enact organizational interventions that target the primary drivers of physician burnout.*
Reduce excessive workload: fair productivity goals, duty-hour limits and appropriate job role assignments
Correct work inefficiency: optimize electronic medical records, shift clerical burdens to non-physician staff and meet regulatory requirement appropriately
Create work-life balance: respect home responsibilities in scheduling decisions, specify all required work tasks in assigned work hours, and support flexible work schedules.
Share the control: establish work requirements with physician engagement, and promote physician leadership and shared decision-making
*Source: HealthLeaders
While every physician's experience with burnout is unique, the economic consequences for healthcare systems remain the same. Burnout costs millions if not billions of dollars in alienated patients, lost productivity, medical errors and high attrition rates.
Improving the lives of your providers improves the lives of their patients and the life of your organization. Better yet, it only costs a fraction of what you're spending on burnout.
As one of our physician users said, "Before the hospital gave us benefits to offload household chores I couldn't keep up. And at the end of the day everyone was losing: my patients, my family and the hospital."