The ROI for Solving Physician Burnout
September 19, 2019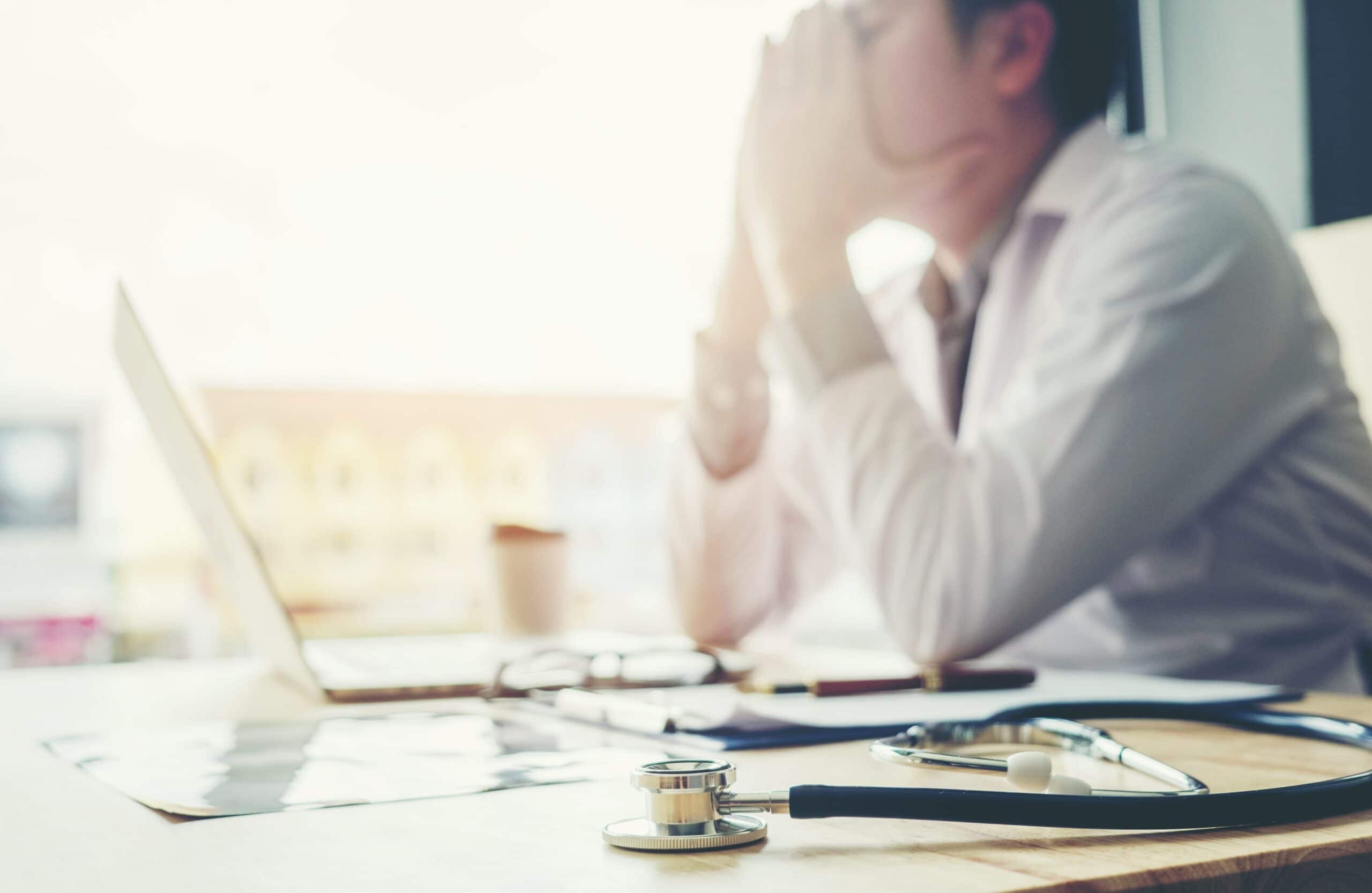 Physician burnout costs the U.S Health System between $2.6 billion and $6.3 billion each year. 
4.6 billion of that is attributed to burnout-related turnover. While 42% of physicians report experiencing  symptoms of burnout, according to the American Medical Association's latest research.
Needless to say, there is an overwhelming amount of financial pressure to solve this crisis once and for all.
Is the meantime, healthcare systems are working to manage the economic consequences. In this vein, a lot of emphasis has been placed on  lowering  the skyrocketing cost of physician recruiting and retention.
Could improving the patient experience help in these efforts?
While healthcare systems recognize the strong link between burnout and turnover, many are missing the deeper hidden costs burnout is correlated with poorer patient outcomes, an increased risk in patient safety incidents, lower quality of care and reduced patient satisfaction.
Burnout's most insidious effect is the damage it does to the symbiotic relationship between patient satisfaction and physician well-being. In today's healthcare climate, physicians find it difficult to focus on patient satisfaction. Overworked and understaffed they feel like they're fighting an insurmountable tide of issues. In return, patient satisfaction suffers, which only serves to reinforce burnout.  It's a never-ending negative feedback loop.
Winning the burnout battle requires  improving the patient experience and increasing patient satisfaction means improving the lives of providers. "
The Cost of Alienating Patients
Another costly aspect of physician burnout it's negative impact on patient satisfaction.
Physician Turnover Related to Burnout
Physician burnout is the largest driver of turnover.
"Multiple large, national studies of U.S. physicians have indicated that burnout is one of the largest factors determining whether or not physicians intend to leave their current position over the next 24 months."
A longitudinal study of physicians at Mayo Clinic revealed that a one-point increase in burnout or a one-point decrease in professional satisfaction was associated with a 30 to 50 percent increase in the likelihood that physicians would reduce their work over the following 24 months.
Research by Atrius Health found that the cost to replace one physician can range from $100,000 to $500,000.
Historical studies indicate that the cost to replace a physician is two to three times that physician's salary.
When any member of a care team leaves it increases the risk of burnout among the remaining members over a 12-month period, according to research.
Consider an organization that employs 450 physicians and has an annual turnover of 7.5 percent with typical replacement costs of $500,000 per physician. That makes the cost of physician turnover around $16 million annually!
If the consequences of physician burnout are so financially dire why has leaderships' response been so anemic?
The C-suite of healthcare organizations may not realize the financial depth of this challenge and if they do this question remains: In a time of limited resources and competing priorities, what should a hospital be investing annually to reduce burnout?
BEST has a few ideas, but we want to hear from you! How has burnout been impacting your organization and what are the biggest obstacles to increasing provider well-being?