Team Member Spotlight: Jennifer Ryan, Patient Concierge
August 30, 2017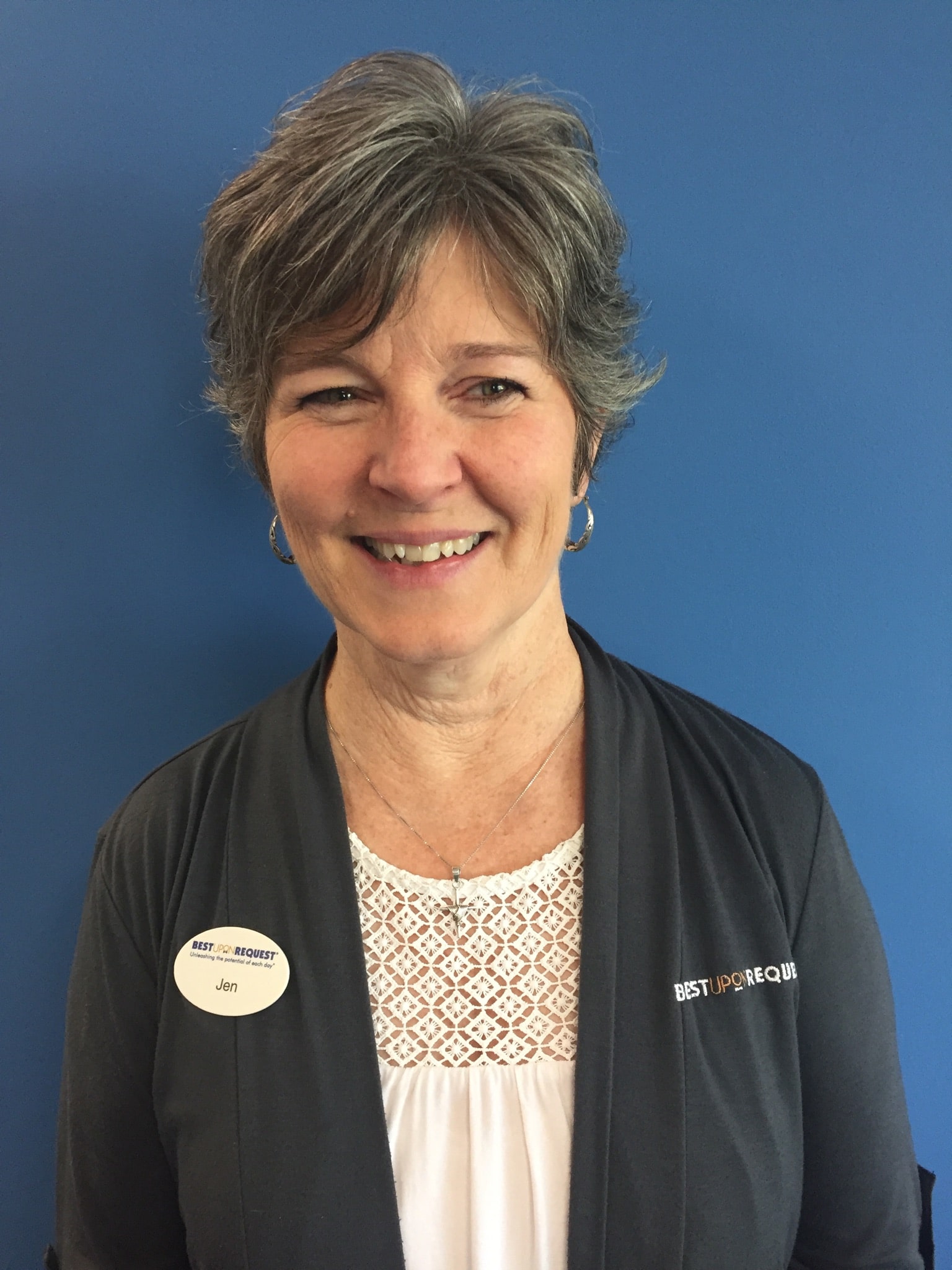 We don't take the term "best" lightly around here. And it's no different when we're recruiting for your concierge because they're what truly make Best Upon Request (BEST) the best.
Our rigorous vetting process takes into account your company culture, and because of this, our concierges have a strong history of seamlessly blending into the organizations they serve. So much so that it's often forgotten by employees, patients and their families that their concierge is a BEST employee.
Meet Jennifer Ryan; a concierge serving employees and patients at Cincinnati Children's Hospital Medical Center. Jennifer is a nominee for the hospital's "Making A Difference Award" due to her care of patients' needs while rounding on A4 North and South units. The "Making a Difference Award" reflects how nominees make a difference in the lives and experiences of patients and families every day at Cincinnati Children's.
Jennifer felt called to serve after successfully guiding her then six-year-old son, Philip, through a battle with an inoperative, infiltrative, malignant brain tumor.  After several brain surgeries, a chemotherapy regimen and two shunts Philip's in remission! Years later, he is now happily married and working towards a doctor of chiropractic medicine degree.
As Jennifer's son continues to thrive, she hasn't lost her vigor and fighting spirit. This is exactly what she brings to each patient and their family as she rounds at Cincinnati Children's.
Q: Jennifer, how did you become a patient concierge with BEST?
A: "A friend and former coworker from my airline career, Meredith Kelly, reached out regarding Best Upon Request. She was familiar with my extensive customer service background and my passion for serving others. Everything about the concierge position resonated with me. As I've grown with BEST it's become clear how much this has allowed me the opportunity to pay it forward and has certainly given me the perspective for my attitude of gratitude."
Q: Tell me about your rounding work on the A4 unit.
A: "The A4 units focus on gastrointestinal diseases and organ transplants. My rounding focuses on the non-clinical needs of the patients and their families. I ease their mind of the stressors that get in the way of caring for their child. It may involve shopping for an item they left behind or delivering their favorite meal to their child's room. At times, I'm confronted with emotionally charged situations, and a simple smile or listening ear may be the kind of comfort they need the most in that moment. I've become very close to some of the patients and their families, and I'm thankful for the beautiful connections I've made. On occasion, I receive follow up pictures and letters from patients and it warms my heart to know that BEST's concierge service has made a difference in their care."
Q: Is there a patient or family you've worked with that stands out?
A: "One of the first families I worked with was a married couple from New York and their son was extremely ill. After a few days in the hospital the husband's business duties demanded his attention in New York and he was deeply concerned about leaving his wife and son. The mother was fiercely protective of their son and her husband knew she would neglect her own needs – going all day without eating or leaving the hospital room to care for him. Tearfully, he pleaded with me to look after them. I promised to ensure his wife had adequate meals and I would retrieve anything outside of the hospital she needed. A day later when I stopped to see what mom needed she said she was fine. I suggested her favorite restaurant and she smiled. I was then given the phone she was holding, it was her husband on the other line saying, 'Thank you from the bottom of my heart for taking care of my wife. I truly feel so much better knowing the concierge service is there caring for my family!' Our service gave this father the comfort of knowing his family was in good hands, thus allowing him to fly back home and return to work in peace."