How COVID-19 Changed the Employee Benefits Landscape
May 26, 2022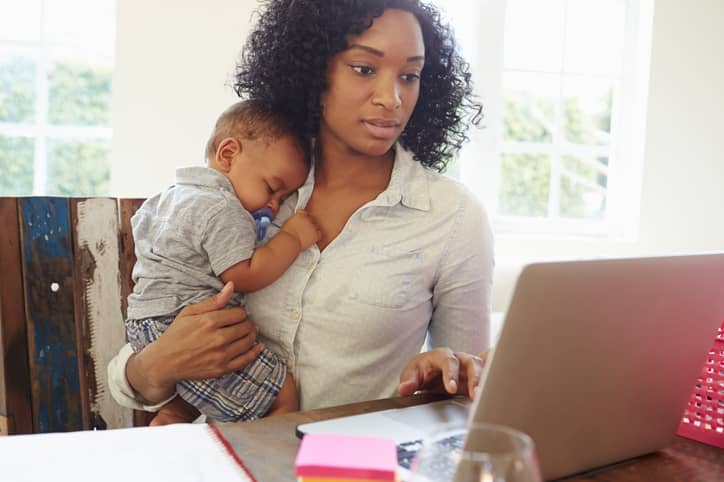 Understanding how COVID-19 changed the employee benefits landscape will help organizations pick perks that attract and retain talent.
The pandemic undoubtedly put the planet off its axis, but it also significantly changed employer-employee relations. Adapting to such an unprecedented event put employers in a unique position, transforming how they ran day-to-day business.
Business owners and management had to adapt to an ever-changing landscape. COVID-19 exposed many problematic areas in the workplace ranging from insufficient healthcare to inflexibility regarding scheduling and other work duties.
As a result, more corporations began turning to employee benefits to keep their staff satisfied with their positions.
When discussing benefits, it's not exclusive to health insurance and vacation time. Instead, benefits can pertain to any positive factor employees can use, including child care, working from home and flexible scheduling.
To truly see the pandemic's impact on staff relations, let's look at how COVID-19 changed the employee benefits landscape.
Child Care
If there's one thing to be known, parents had one of the most challenging times during the pandemic. With schools closed and more adults working from home, it was challenging for parents to care for and teach their children.
Even now with the economy open, child care is still an issue employers need to consider. This is where companies can come in to help, offering parents stipends to help offset child care costs.
NVIDIA, Netflix, and Amazon are just a few companies that adapted their child care benefit plans due to COVID.
Schedule Flexibility
Flexible schedules are something employees appreciated well before COVID-19. However, with the stressful impact of the pandemic, it's become one of the more pressing concerns.
Flexibility can give employees the mental and physical breaks they need, and it can boost productivity, helping your employees contribute more to their teams. The less strenuous their career feels, the more employees will be willing to put their all into their jobs.
A great example of schedule flexibility can be seen with Zillow, a real estate app. The company continued to let most employees work from home, even after the height of the pandemic. This flexibility allows their staff to create schedules that best work for their needs.
Time-Saving Benefits
Organizations can't make a day longer than 24 hours, but they can manufacture time for employees by investing in benefits that lighten the load.
Benefits like employee concierge and errand-running services include resources for employees to outsource tasks that take up personal time like errand running, grocery shopping, car maintenance, oil changes, vet visits, dry cleaning, and other household chores.
Digital Wellness Services
The idea of visiting a doctor during the pandemic was more challenging than expected. In fact, with most family physicians shutting their doors to in-patient visits, it was nearly impossible.
As a result, more people began flocking to digital wellness services, the only way to seek non-emergency medical care. This benefit is surely something employers need to consider for the future.
With the added convenience of seeing a doctor from the comfort of home, it will continue to be a popular practice over the years. With an employer's help, employees can get the medical care they need without needing in-person visits.
One area where digital wellness services are particularly important is mental health. The mental strain of the pandemic is something to be studied in the coming years. Accessing psychological help from home is a fantastic way to ensure employees get their support.
Employers can add other wellness services and access to digital mental health services and traditional doctor services. Benefits such as gym memberships, online workout courses and workout apps can be fantastic.
Home Office Stipends
When a company decides to let most of their staff work from home, employees need to set up home offices. This is another area where many workers had to adapt their living style, contributing to a boom in the real estate market. With more individuals requiring home offices, houses have never been in higher demand than they are now.
A home office stipend is one of the largest benefits companies can offer to their pandemic workers. It doesn't need to be thousands of dollars, but a simple allowance to offset some costs.
For example, a stipend to assist with office materials, chairs and ergonomic accessories would be enough. Some of the world's largest companies, including Google, have implemented home office stipends. It's a great way to help support your employees in setting up their own working space.
Enhanced Leave Programs
After a probationary period, most employees are entitled to vacation, sick days and other types of leave. With the pressure of the pandemic, leave programs have changed drastically.
Employees are encouraged to take time off when they're ill to prevent transmission and for mental health. With that said, most companies are considering changing their leave programs to enhance employee access.
The newly flexible programs may include longer paid time off, more vacation days and additional sick day programs.
Employers are also interested in increasing carry-over limits, letting employees transition unused leave to the following year.
Companies such as Target, Amazon and Kroger are the leaders in this benefit. The companies implemented a unique benefits program that offers extra paid time off in specific circumstances.
For example, if you have to self-quarantine or are sick, you'll benefit from extra paid time off.
Cost Cutting as a Result of New Benefits
There are undoubtedly many ways employers are transforming employee benefits due to the pandemic. However, with all of these additional changes comes added costs.
As a result, employers have been put in a position to suspend some benefits to enhance others.
One notable concern is 401(k) contributions. To help offer enhanced benefits to employees, some employers have temporarily suspended 401(k) contributions.
Others have reduced the total amount of contributions across the board, freeing up more finances to assist employees in other ways.
With that said, although retirement fund contributions are reduced, other benefits are prevalent. Employers have found that the more benefits they offer, the more desirable careers within their company are. This approach has transformed some companies into "employers of choice" for many prospective staff members.
Final Thoughts
COVID-19 impacted the world in a number of ways. Understanding how COVID-19 changed the employee benefits landscape will help organizations pick the perks that attract and retain talent. Many employers offer competitive benefits to retain existing pre-pandemic staff and attract newly available staff members.