The Surprising Outcomes of This Unique Work-Life Balance Benefit for Healthcare Providers
October 12, 2022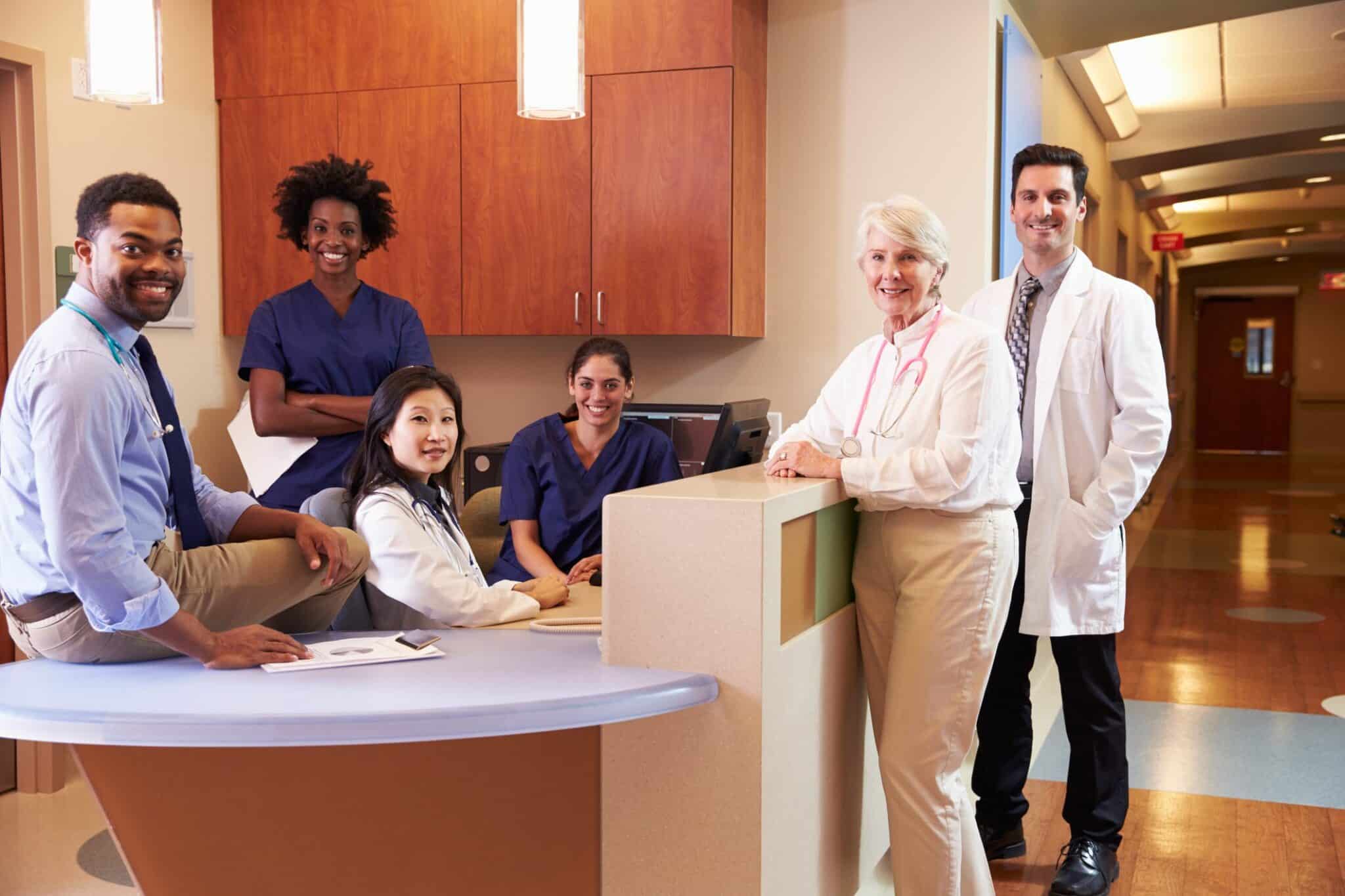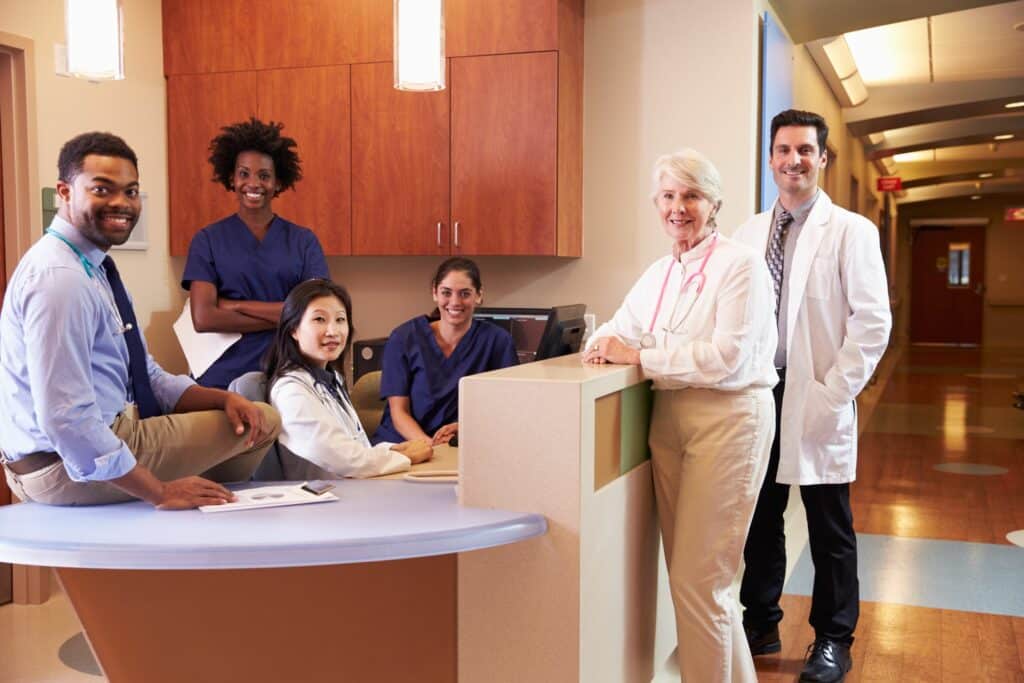 A simple, cost-effective and easy-to-implement benefit reduces healthcare provider stress and enhances well-being.
What if I told you concierge services are one of the best employee benefits you can offer stressed healthcare providers?
You're probably thinking, Is this a gimmick? What is an employee concierge, anyways?
We don't blame you. A concierge service is not exactly an intuitive benefit choice for hospital leaders, but that doesn't make it any less effective.
Our hospital clients experience reduced provider burnout, improved retention and better patient care.
And so can you.
Keep reading to discover why Best Upon Request's (BEST) concierge services are an effective employee benefit solution for stressed healthcare providers, how the service works, the biggest benefits, and the difference between our program and the other guys'.
Why Concierge Services Are an Effective Benefit for Healthcare Providers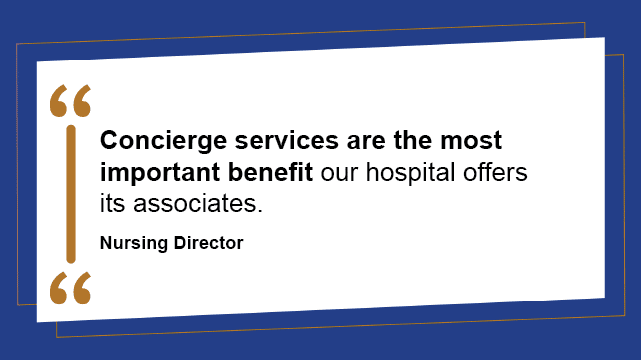 BEST's concierge service for healthcare providers is an employer-funded employee benefit that reduces work-life friction by saving time for busy hospital staff.
From mundane, medium-priority tasks to emergency errands, our highly trained concierges can take on almost anything.
This is why nurses, physicians and allied health professionals describe our concierge service as "the benefit you didn't know you needed but can't live without."
Kind of like the iPhone when it first arrived.
At the time, who among us knew the latest smartphone rendition would revolutionize our daily lives?
No one was thinking, You know what would make my life easier? An app-filled smartphone with a touchscreen and a 2-megapixel camera.
Yet it did make our lives infinitely easier. And now, we can't imagine going back.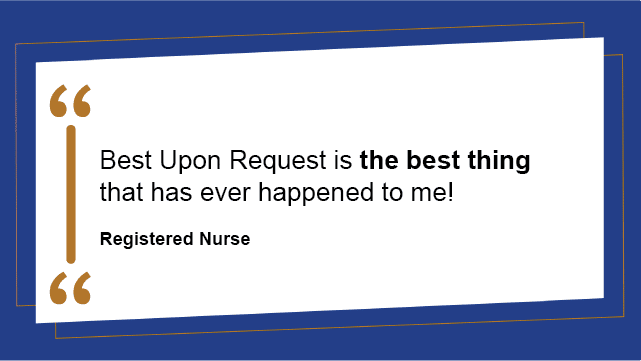 Similarly, no healthcare administrator or executive is jumping out of bed in the morning and thinking, Eureka! My stressed healthcare providers need a concierge and errand running service.
But 98% of healthcare staff who use our concierge program report it reduces stress because it makes day-to-day life more manageable.
Once your providers no longer have to spend their weekend running errands, their lunch picking up dry-cleaning, their evening at a grocery store — after working a 12-hour shift — or their Saturday at Valvoline, they won't be able to imagine going back to a time where they didn't have an extra helping hand.
The Benefits of Concierge Services for Healthcare Providers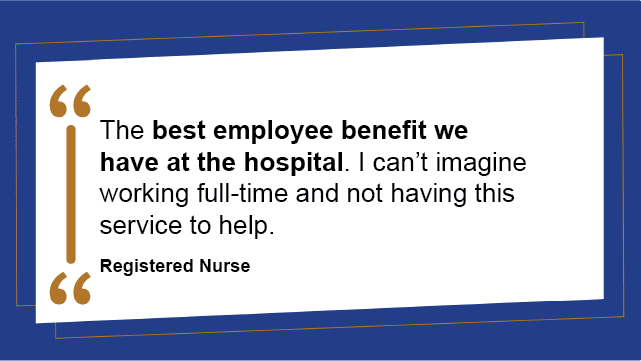 Time Savings
The most significant benefit of a concierge service is time savings, which aids in reducing stress and establishing an equilibrium between work and life demands.
Each of BEST's services saves an hour on average, so the more your staff uses the service, the more time they'll save.
Our concierges are on-site and online, so your staff has robust support at work and on the go.
Your providers can make a request anytime with 24/7/365 multi-channel access to their dedicated concierge team.
Our award-winning mobile app has more than 30 service categories to browse from. It also tracks the status of requests and allows employees to communicate in real time with their concierge.
Money Savings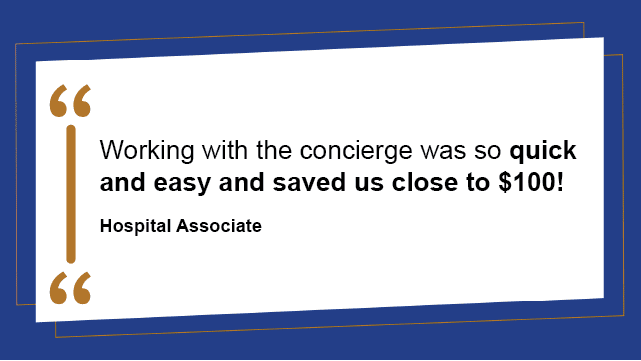 Our service doesn't just save your providers time; it saves them money as well.
As part of BEST's service, your providers will have access to premium buying memberships and a vast network of vendor discounts, all at the touch of their fingertips via an online portal.
Whether it be an oil change and tire rotation, plane tickets, hotels, expedited shipping, or tickets to the hottest show in town, our concierge program gives your team access to unparalleled savings.
Work-Life Balance, Well-Being, Patient Satisfaction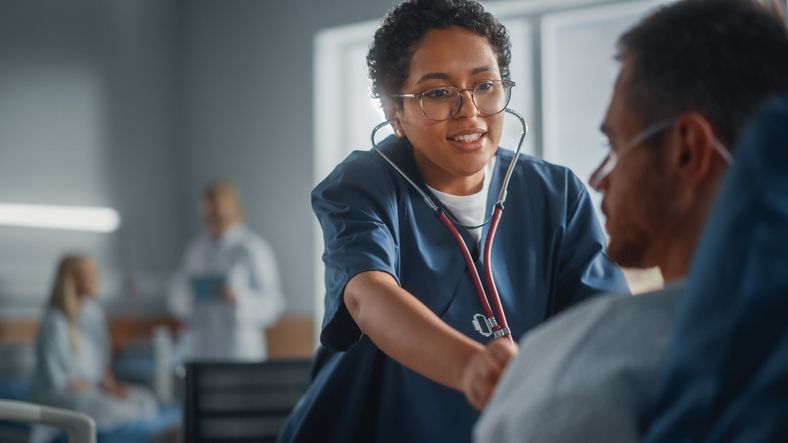 As a healthcare professional, you know that work-life balance is a critical dimension of well-being.
The dimension that you as an employer have the most potential to impact.
BEST's concierge service is a simple, cost-effective way to make work-life balance more accessible to your providers.
Providers with more time and less stress experience greater work-life balance, which enhances their sense of well-being.
With a renewed sense of well-being, engagement increases and providers have more time and energy to pour into patient care.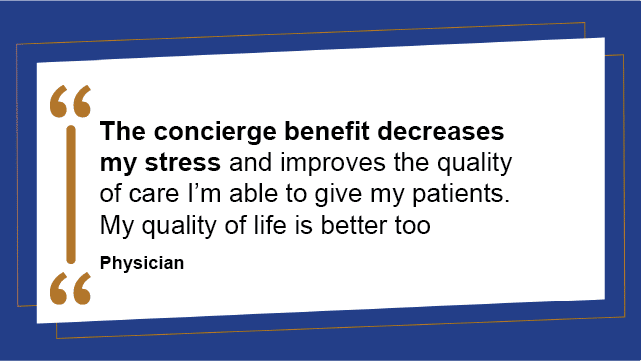 If fact, one of our healthcare clients improved provider engagement by 10 percentage points after rolling out our service.
They achieved this resounding result by focusing on provider well-being, and a critical component of this focus was work-life balance.
The Biggest Difference Between BEST's Concierge Services and the Other Guys'
Specialization
Nobody understands the importance of specialization more than healthcare professionals.
So, we know you'll appreciate that Best Upon Request specializes in serving hospital healthcare providers.
Since 1989 we've partnered with hundreds of hospitals and saved healthcare providers thousands of hours.
Unlike the other guys, our concierge program for healthcare providers is not a regurgitated rebrand of the traditional concierge service designed for corporate settings.
We understand hospitals are unique work environments that need tailored solutions.
Trust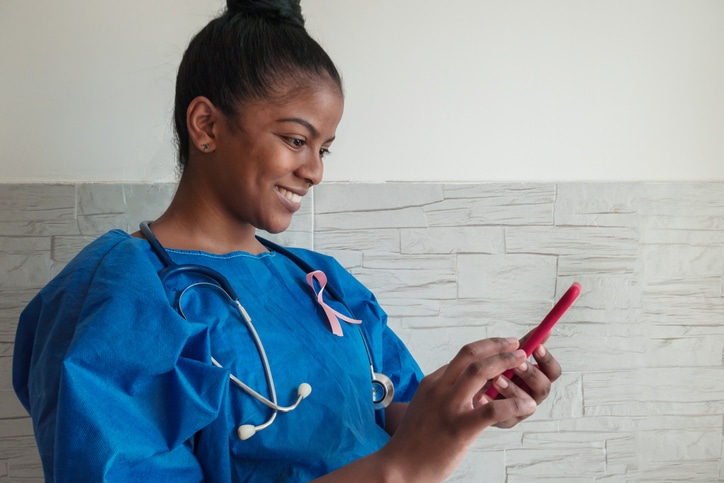 With BEST, you get a dedicated concierge team that your providers will get to know and trust.
You may be surprised to learn that trust deeply impacts utilization rates.
After all, who wants a stranger shopping for their intimate items, entering their home or helping with a family emergency?
The more familiar your providers are with their concierge team, the more likely they are to use the service and the more deeply they lean on it, maximizing its benefits and your investment.
Quality of Concierges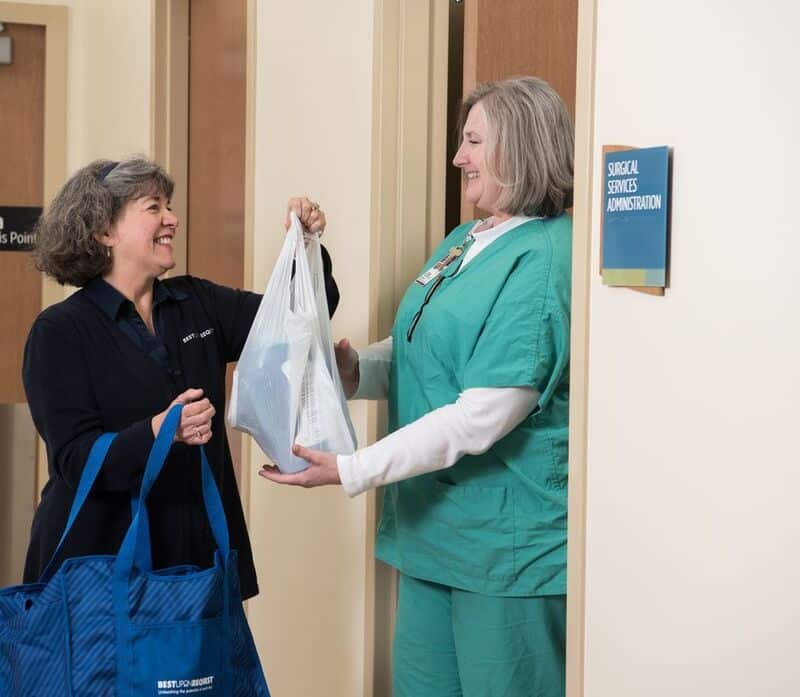 There is no shortage of concierge providers, but, unfortunately, not every concierge service is created equally.
After 20-plus years of partnering with healthcare systems, we believe a concierge program is only as strong as its actual concierges.
This is why we only recruit top-notch candidates that have passed an in-depth background screening.
Our concierges also go through our proprietary training program developed specifically for hospital settings.
Finally, to ensure your providers receive top-of-the-line service, BEST's client success team manages, develops and supports our concierges.
When BEST's highly trained concierges take on your healthcare providers' to-do's, they have more personal time.
With more personal time, they're less stressed, and with less stress, they're much less likely to burn out, resign or reduce their hours.
Not only do happier, healthier providers have more time to spend with patients, but the quality of care they provide significantly improves.
Giving your staff the gift of more time is also giving your hospital the gift of better providers, and better providers deliver better care.