Back-to-School Boogie: Five Ways Companies Can Support Parents
August 3, 2022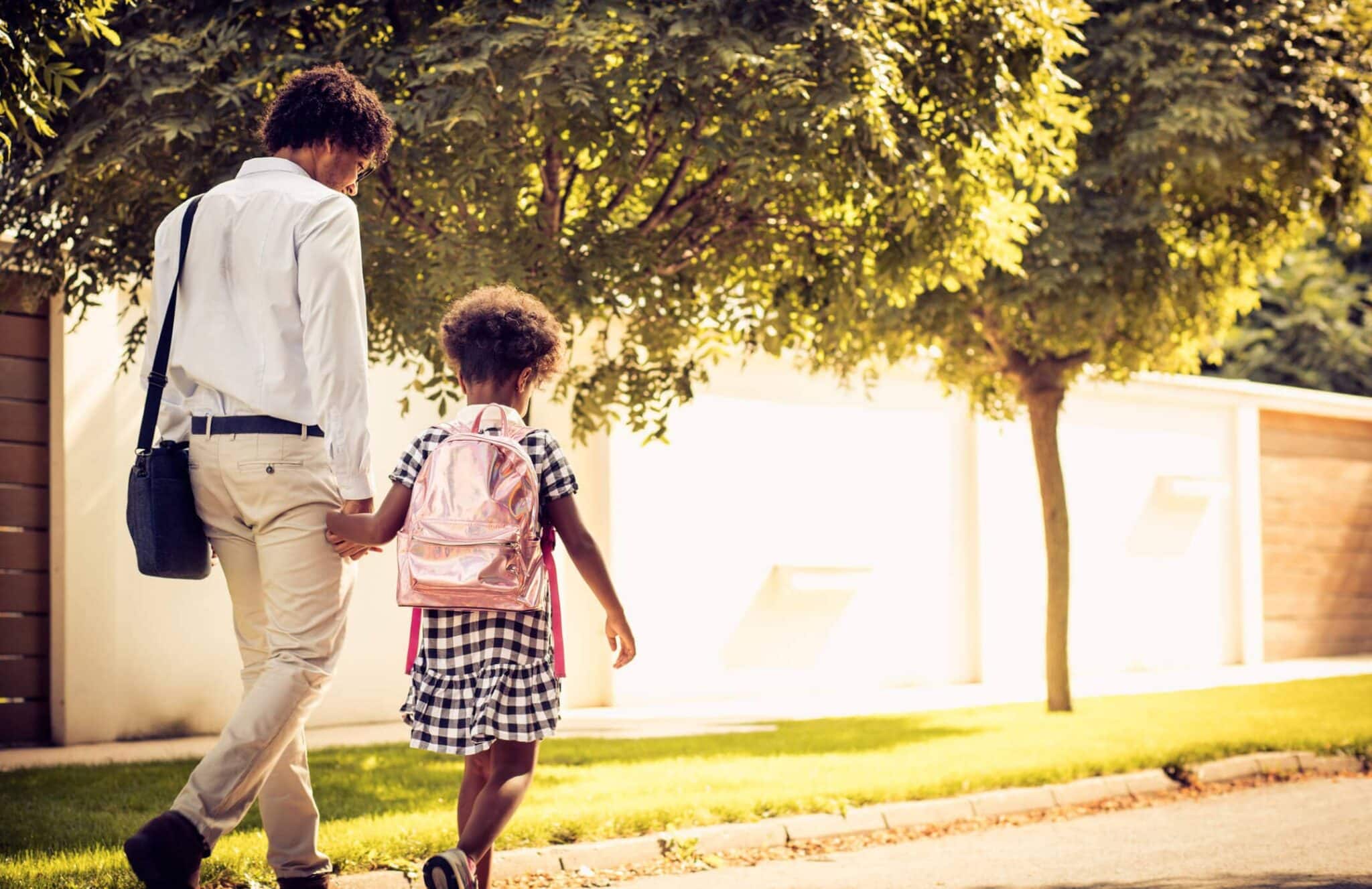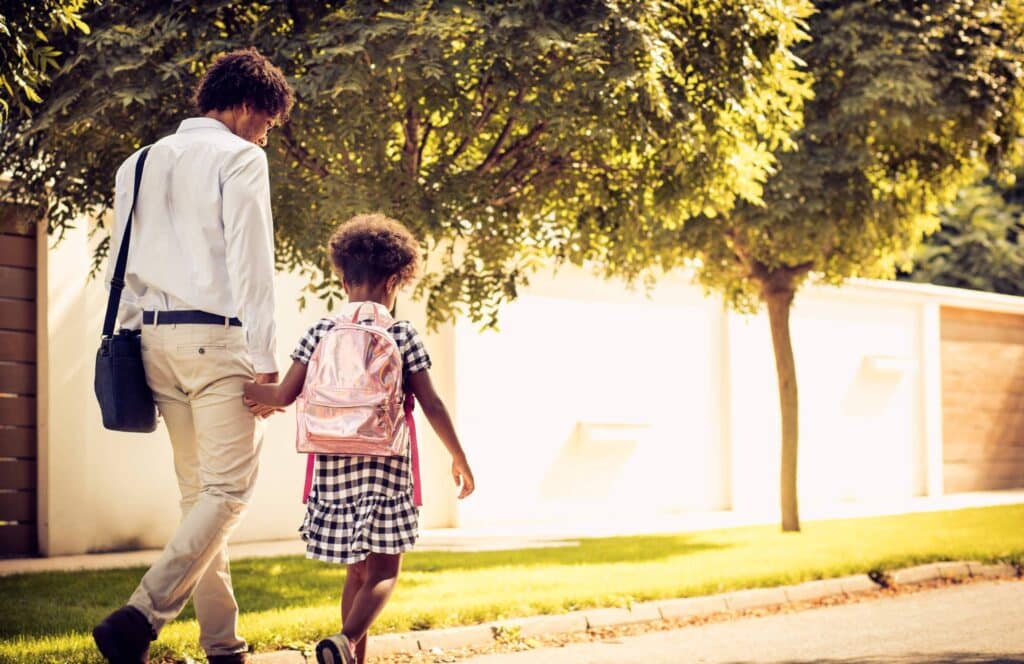 How to support working parents this back-to-school season in the midst of a child care shortage and youth mental health crisis.
The dog days of summer are ending and the back-to-school season is upon us. With 32% of U.S. employees caring for a child under 18, it makes for a busy time of year.
For parents, it's sentimental and stressful; for managers, it means lots of PTO requests.
But it also serves as an excellent opportunity for employers to demonstrate how much they support working parents.
Here are five ways employers can successfully help their employees manage the back-to-school boogie.
1. Recognize This Back-to-School Season is Different
Although the worst of COVID-19 is behind us, parents are still facing a chaotic school year.
Schools are open, but the threat of unexpected quarantine remains. Child care centers are open, but there's still a shortage of providers.
And children are no longer isolated from their friends and loved ones, but the emotional fallout from the isolation is in full swing.
"Working parents are dealing with challenges that are a sort of byproduct of the turbulence we've experienced over the past two years," explains human resources expert Rebecca Pinto, total rewards administrator at Best Upon Request Corporate, Inc.
Children's Mental Health Crisis
One of these challenges is the youth mental health crisis and it's making it hard for parents to succeed at work. This spells trouble for productivity and retention.
For example, the child advocacy group On Our Sleeves found:
53% of parents have missed work at least once a month to deal with their children's mental health.
54% of working parents interrupted their work to answer communication about their child's mental health needs during business hours.
30-50% of working parents' thoughts are on their child's mental health and well-being even while they are at work.
On Our Sleeves executive director, Marti Bledsoe Post, said of the survey results, "Working parents are stuck in a never-ending tug-of-war between their children's mental health needs and their work responsibilities."
Three Ways Employers Can Help
Providing employees with resources geared toward children's mental health.
Building a company culture that is more open to discussing mental health.
Showing empathy for the burdens working parents are facing in a time when so many children are struggling.
Child Care Crisis
A second challenge for working parents is the ongoing child care crisis which is also having a profound impact on parents' ability to work.
According to an NPR poll, one in three families with young children is facing serious problems finding child care.
Harrowing stories have emerged of parents lined up overnight, camping out in parking lots in hopes of capturing an open spot in a local child care center or preschool program.
And those families that are lucky enough to nab an opening are finding that the cost of child care is just as much, if not more, than their mortgage.
As a result, many parents, especially mothers, are opting out of the workforce altogether.
A McKinsey report indicated that 18% of parents with children considered leaving the workforce in 2020, and 15% considered downshifting their careers.
But these challenges don't have to be a doomsday scenario for employers.
"There are steps employers can take to mitigate the impact of these challenges on working parents and, as a result, their organizations," said Pinto. "Because parents comprise such a large sector of the workforce, employers have a stake in their success. If working parents don't succeed, neither will companies."
Three Ways Employers Can Help
Invest in a Dependent Care FSA (DCFSA): A pre-tax benefit account used to pay for eligible dependent care services. A DCFSA allows employees to set aside up to $5,000 tax-free to be used for qualified child care services, making it a smart and simple way to help parents cover the costs of child care.
Offer a Child Care Subsidy: Augment your benefits package by offering child care subsidies or reimbursements to offset the rising cost of dependent care.
Provide Backup Child Care: A benefit working parents can tap into when their regular child care plans fall through due to unforeseen circumstances. Child care programs such as these usually work by giving parents access to a highly vetted database of alternative providers and most guarantee placement.

2. Prepare for the September Shuffle

An additional step managers can take is preparing for the inevitable September Shuffle – the time between mid-August and mid-September when most children in the U.S. return to school.

Managers should expect a slew of PTO requests for things like parent orientation, the first day and staggered school schedules meant to ease students back into the classroom.

Accommodate these PTO requests and expect some parents will need more flexibility than others, given the context of their family.

Keep in mind that parents of children with special needs have additional responsibilities like coordinating IEPs (individualized education plans) and other classroom accommodations with their school district.


3. Expect the Unexpected

Managers should also expect some interruptions to the 9-5 grind as parents get their kids back into the swing of the academic year: waking up earlier, managing homework and sports, and adjusting to new caregivers or after-school programs.

There may be some attendance issues; employees who are considered punctual may arrive late or leave early. Some working parents may need to extend their lunch hours; maybe their child missed the bus or left a must-have item at home. In either case, this is a time for managers to practice patience and flexibility.

Additionally, there will be last-minute call-offs and requests to leave work at a moment's notice, as COVID-19 and typical childhood illnesses make its rounds.

While all these last-minute interruptions are frustrating and inconvenient, it's a small price to pay to retain working parents, especially in today's tight labor market.


4. Change the 9-5 Paradigm

To mitigate these challenges, consider offering parents a different kind of flexibility, like a work schedule that aligns with traditional school hours.

Ellen Joan Nelson, a New Zealand Army veteran and mom of two, started the #workschoolhours movement in 2019. It's a call to align work hours with the traditional school day.

It didn't gain much traction at the time, but after the trials and tribulations of the last two years, parents and employers are taking notice.

"There's an appetite to rethink the way they're doing things [employers]: they're hungry for new ideas about, and perspectives on, how they might achieve better commercial outcomes," Nelson told Human Resources Director Magazine.

Offering a "school hours" schedule would not only save parents from their most significant stressors, but it would also go a long way toward improving the child care crisis. Flexible scheduling offerings like this serve as a powerful recruiting and retention tool for organizations.

5. Keep Communication Flowing

It's essential for managers to proactively approach open communication with their teams — whether employees are remote or in the office.

During the lazy days of summer leading up to the school year, managers could conduct one-on-ones with their employees to better understand their schedules, obligations, limitations and potential challenges.

This kind of proactive approach gives leaders time to identify challenges before they become disruptive and plan accommodations.

For example, if a parent drops their child off at school at 8 a.m., it would be helpful if morning meetings were pushed back to 9 a.m.

Understanding employee schedules, communicating about hardships and providing flexibility goes a long way toward ensuring that working parents are performing their best.

The back-to-school boogie is stressful for parents and employers alike, however, it's also a unique opportunity for employers to demonstrate support for working parents. Between the youth mental health crisis, the child care shortage and the lingering effects of COVID-19, working parents are burned out and retreating from the workforce. Smart organizations will use this moment to beef up support for working parents to differentiate themselves in a competitive labor market.