Three Cost-Effective Ways To Increase Hospital Patient Satisfaction
February 22, 2021

Increasing hospital patient satisfaction doesn't have to be complicated, costly or time consuming.
One of the most elusive and subjective metrics hospitals measure is patient satisfaction. Before your healthcare system starts investing in expensive programs, consultants or the newest tech, consider these cost-effective approaches to turning the tide without breaking the bank.
1. Managing Patient Expectations
A surefire way to increase hospital patient satisfaction is by clearly, consistently and frequently communicating wait times to patients. If nothing else, your hospital should begin auditing its process for sharing wait-times in its busiest departments, such as the Emergency Department (ED).
Interestingly, a lack of clarity makes an individual's perception of their wait time feel longer than it actually is. In one patient-provider relationship study, 89% of patients reported that they would feel less frustrated if they were told in advance about a long wait time.
Does your hospital staff take the time to orient patients, families and guests to their surroundings?
A wayfinding expert or customer service employee who can give patients and guests a brief overview of their room, floor or wing can go a long way toward making visitors feel comfortable and welcome in your facility. Hospital patient satisfaction tends to rise when guests feel at home and at ease.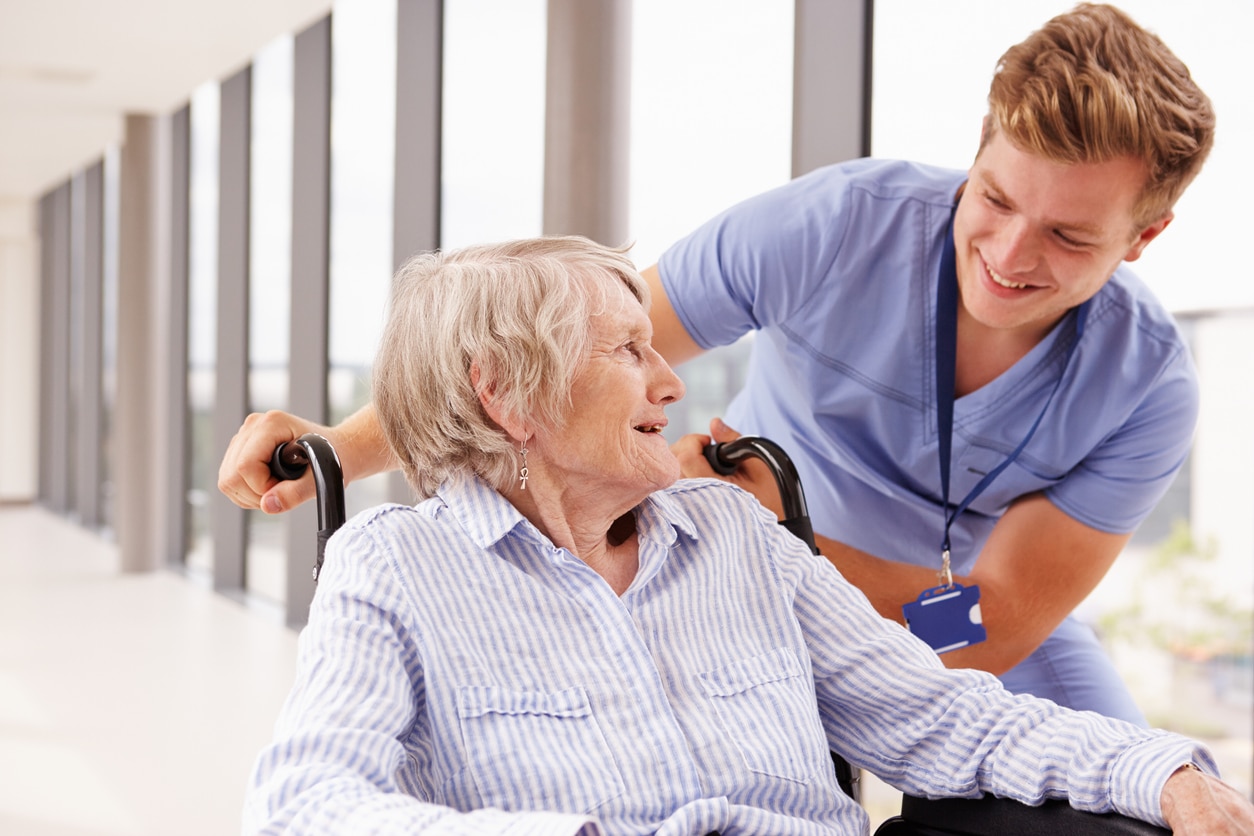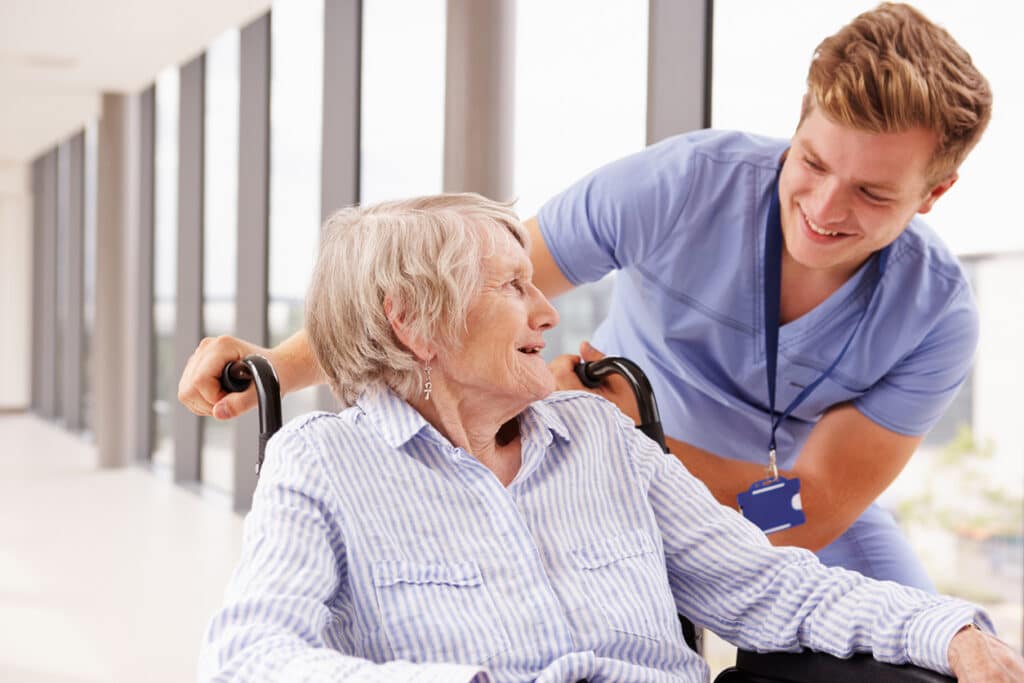 Hospital Patient Satisfaction Success Story 
Our healthcare client increased their Professional Research Consultants (PRC) survey's overall satisfaction trend year over year. Since 2017, they've achieved top box scores 25 out of 29 months.
Before 2017 our client was struggling to increase patient satisfaction. To overcome this challenge, they started offering patient concierge services in their hospital's busiest departments, such as the ED.
The patient concierges, who are customer service experts, rounded the ED and worked closely with staff to communicate wait times to patients throughout their treatment lifecycle. The concierges also triaged and managed patients' non-medical needs and their guests' needs, like wayfinding, that would otherwise decrease staff's clinical productivity and the ED's overall capacity.
2. Clinical Staff Satisfaction
Healthcare consumers are looking for empathetic professionalism from clinical staff. Demeanor, dress and overall presentation heavily influence patients' perception of care.
Does your clinical staff introduce themselves with their names and titles when meeting patients and guests?
Do they update whiteboards for patients to keep up with shift changes?
If not, it may be time to ask if your clinical staff has the capacity to maintain vital customer service tasks along with their clinical duties.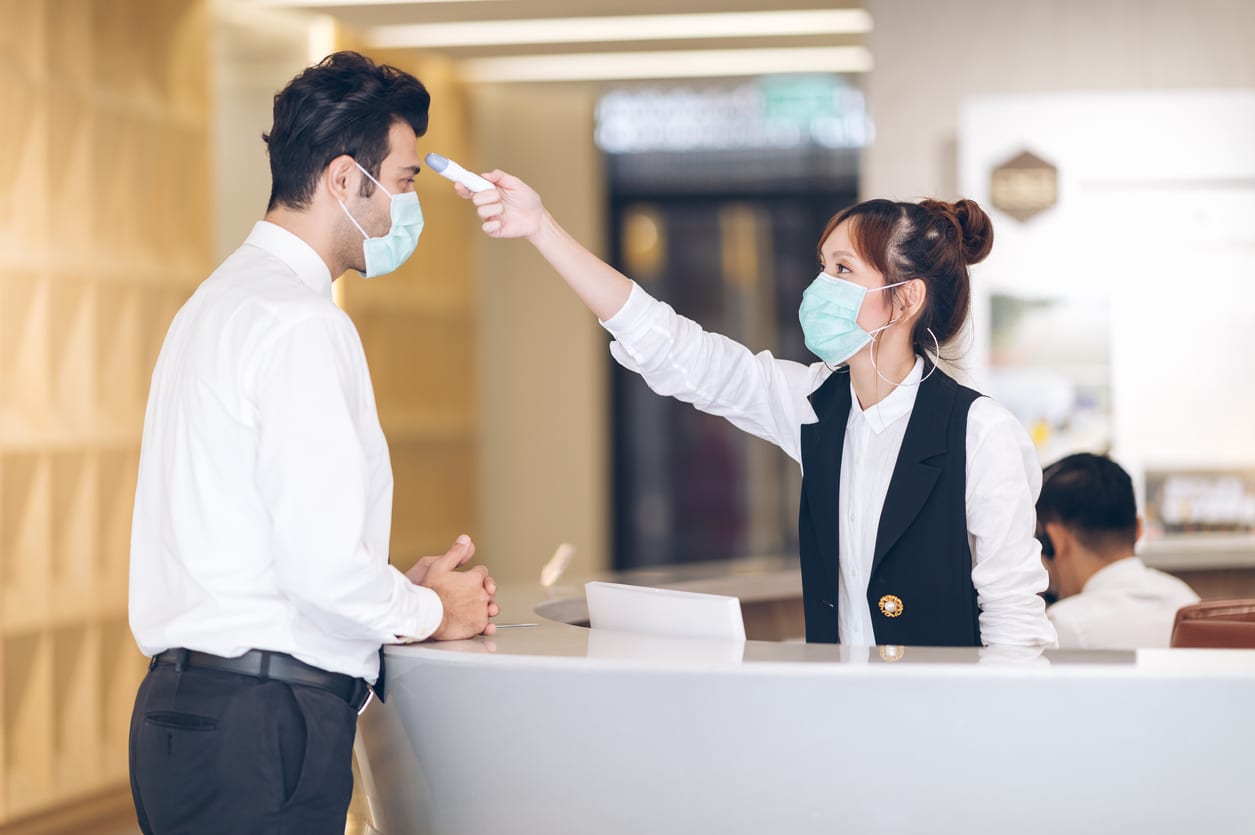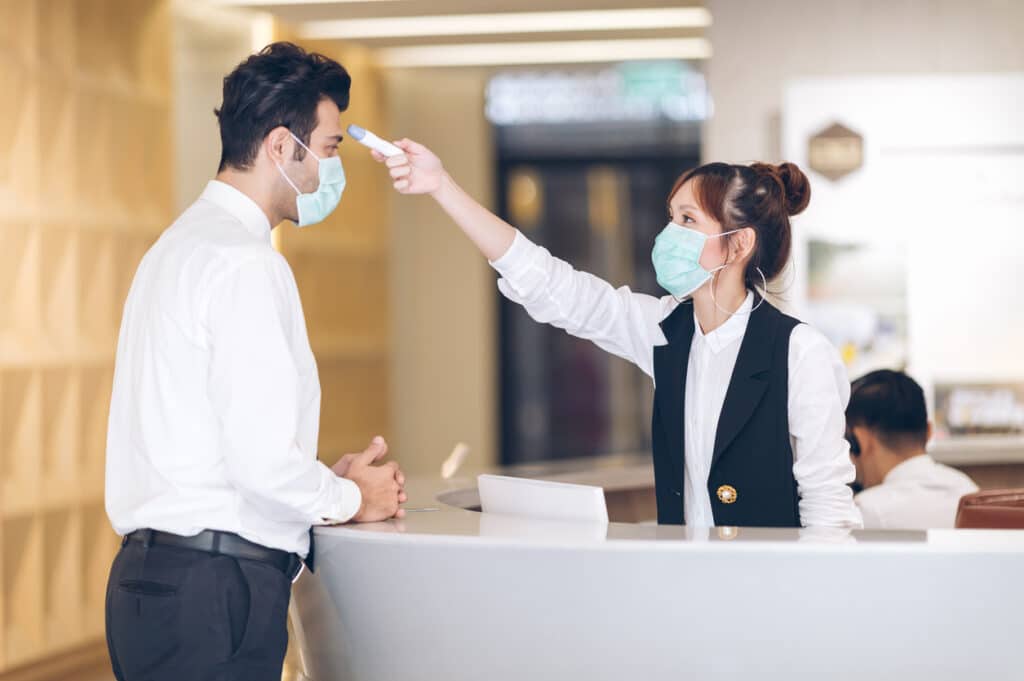 Offload Burdensome Non-Clinical Tasks
One of the best outcomes of our patient concierge services has nothing to do with actual patients! Our clients' hospital employees are saving one hour for every patient request they offload to our concierge team.
Clinical staff love the concierge service because it gives them the time to focus on providing outcome-based care. As a result, hospital staff are less stressed and more engaged, and subsequently patient satisfaction increases.
For our client, this reinforced how essential employee engagement and satisfaction are to the patient experience.
When your entire staff is well taken care of, chances are that your patients will feel well taken care of, too.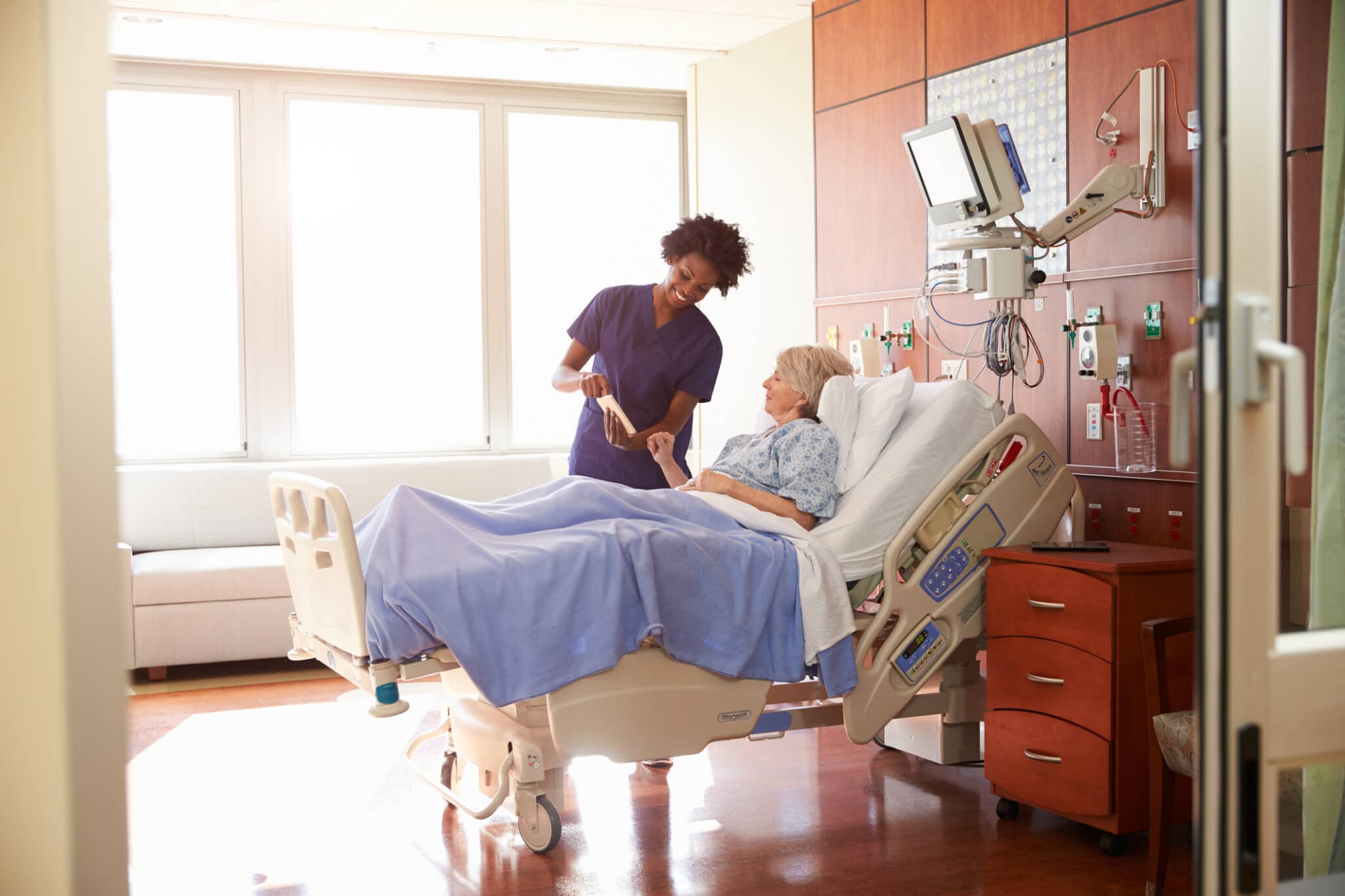 3. Hospital Ambiance
The correlation between patient satisfaction and hospital environment spurred a long-term trend toward patient-centered design in hospitals that isn't stopping anytime soon.
According to the American Hospital Association's interview with Patient Engagement Hit, more than 600 studies have linked hospital-built environments to factors such as patient satisfaction, stress, health outcomes and overall healthcare quality.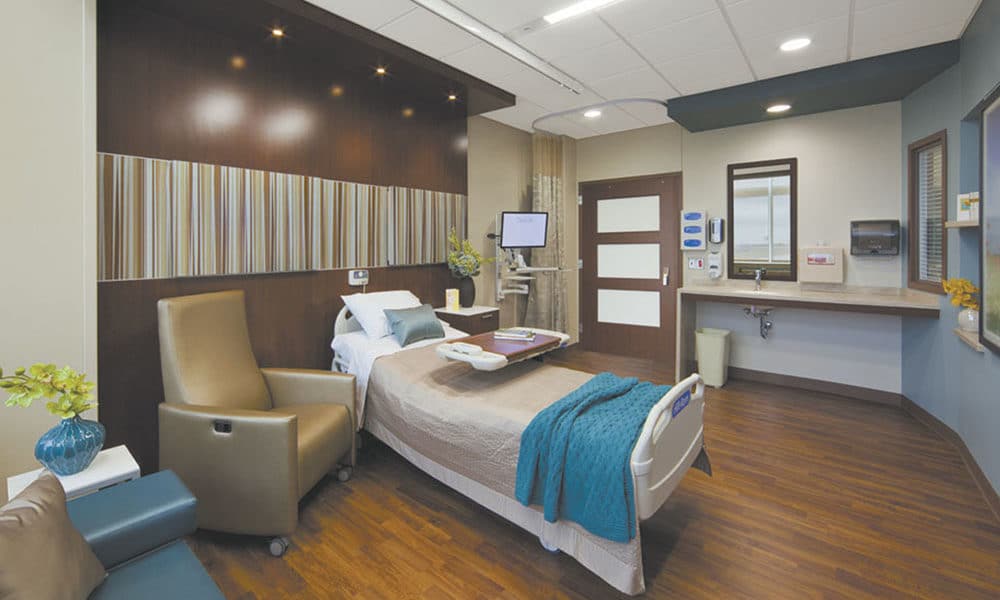 Your goal is to keep the environment clean and organized without making it feel stark, overly clinical and cold.
Incorporate natural elements, such as potted plants, in reception and waiting areas.
Make waiting rooms comfortable by switching from overhead fluorescent lighting to warm-hued accent lamps.
In patient areas, cultivate a calming overnight atmosphere and promote sleep hygiene by closing patient doors, reminding staff to speak quietly, and relocating noisy equipment when possible.
In patient rooms, keep the area tidy and dispose of any dead or wilting flowers.
If the patient is bed-bound, stop by and ask if they're comfortable with lighting and temperature. Do they need an extra blanket or pillow? Are they comfortable? If not, what can you do to help?
If you're thinking to yourself, "Our clinical staff doesn't have time for things like this," we don't blame you! This is why many healthcare leaders are outsourcing non-clinical, customer-service-related work.
Before overhauling your hospital's infrastructure or investing in the latest tech to improve patient satisfaction, consider the small changes you can make to the people, places and processes in your facility that can lead to significant changes in your patients' perceptions.
Consider Best Upon Request
If your hospital is searching for a one-stop patient satisfaction solution, learn more about our Patient Concierge Service.
The best part about using a concierge program is enhancing the patient experience without taking time and resources from medical personnel. Whether your concierge focuses on patients' personal needs or managing expectations at check-in points, the service is a fantastic, cost-effective way to increase patient satisfaction.