Patient Concierge Services
Best Upon Request's Patient Concierge program works in partnership with your clinical staff to create a culture of service excellence by providing on-demand, non-medical patient and family services.


Improving the Patient Experience, One Patient at a Time.
Patient Concierge services give your care providers the freedom to focus on what's important: their patients. For your patients, it grants them peace of mind and the freedom to focus on what they need: healing.
The BEST Effect
99% of surveyed patients agree their satisfaction at their hospital had increased because of the concierge service.
We want your patients to have the best of both worlds: compassionate care and strong clinical outcomes. BEST's Patient Concierge program manages the non-medical stressors of your patients and their families; immediately elevating their experience and satisfaction.
For our inpatient program, understanding what we do ...


It's as easy as A, B, C and D!®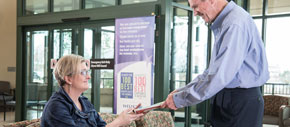 Our concierges book travel arrangements for guests, purchase special toiletries, retrieve forgotten items and coordinate shipping.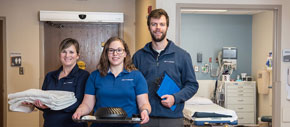 Some of the services patients and families appreciate at the bedside are food delivery from local restaurants, mail retrieval, assistance planning special celebrations, banking and notary services.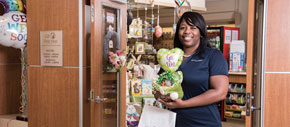 Make your organization truly patient-centric by elevating customer service. BEST concierges can provide wayfinding services, handle patient complaints and service recovery, facilitate a lost-and-found system and provide front desk help.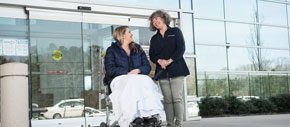 BEST will ensure that your guests leave in comfort. Our patient concierges can transfer belongings, pick up prescriptions and supplies, deliver groceries, arrange transportation and wait with patients.

Because of our commitment to the patient experience, BEST is included in the Beryl Institute's Marketplace

The BEST concierge team is wonderful! We don't know how we would have made it through our hospital admission without them. They went above and beyond to take care of all our needs. I wish every hospital had this service.
This is the only hospital that I've been to that has a concierge service and it's amazing! It completely changed my experience. My entire family felt cared for.