Best Upon Request Promotes Bill Mills to President and Chief Operating Officer
CINCINNATI – May 31, 2018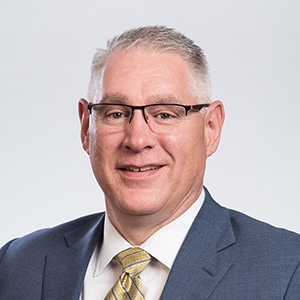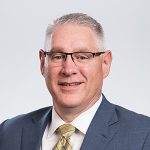 Cincinnati-based Best Upon Request Corporate, Inc. (BEST), a provider of on-site concierge services to organizations nationwide, is pleased to announce the promotion of Bill Mills to president and chief operating officer. Bill has served as chief operating officer for the past five years and has been with BEST since 2012.
Bill provides leadership in service delivery, account management, business administration and customer service. He assumes the role of president from Tillie Hidalgo Lima, who will continue as chief executive officer.
"Bill is a strategic leader who is committed to our company's success, our clients' favorable outcomes and our team members' achievements and development," said Tillie. "He has led BEST's journey of excellence and continuous improvement."
Bill shared, "I'm privileged to work with an amazing family in their family-owned business. Together we have built an extraordinary team of highly talented professionals who demonstrate passion and ownership in everything they do. I'm extremely grateful for opportunities I've had at BEST and for the team I serve, and I am excited for us to pursue and claim the future we want."
Prior to joining BEST, Bill led a 14-restraurant McDonald's franchise, was the CEO of non-profit Christian Appalachian Project, and led an award-winning manufacturing operation with Hitachi Automotive Products, U.S.A.
Bill serves as an advisor to the Joe Nuxhall Miracle League, as a speaker for the University of Cincinnati's Goering Center for Family & Private Business, and has volunteered his time as an advisor for other small and family-owned businesses. He has a B.A. in English and public relations, and an M.S. in manufacturing management from Eastern Kentucky University. Bill and his wife moved to Cincinnati six years ago for their special needs children.
About Best Upon Request
Best Upon Request (BEST) partners with organizations to provide concierge services to its employees as an employer-paid benefit and, in healthcare, to patient families to improve the patient experience. By taking care of employees' to-do lists and alleviating distractions, BEST improves recruitment and retention, employee engagement and work-life integration. With more than 50 on-site offices, BEST serves customers in 20 states and Puerto Rico. BEST's newest innovation, as seen on TODAY, is the Maternity Concierge program at Fifth Third Bank, an employee benefit that supports pregnant women and working mothers of infants to help them succeed.
Contact 
Best Upon Request Corporate, Inc.
Jessi Lima Bollin
(800) 781-7871 ext. 120
Email: jlb@bestuponrequest.com