Maternity Concierge Services
"How amazing would it be if all companies offered this benefit?"
– Parents.com
Being a working mother isn't easy. It requires a network of support and constant juggling to get it all done. Offering Best Upon Request's Maternity Concierge program as a benefit demonstrates to employees that your organization recognizes the unique challenges of being a working mother. It also is a major differentiator from other employers.
With a dedicated maternity concierge, employees who are pregnant, on maternity leave or have an infant receive much-needed assistance tailored to a working parent. These services help lighten the load during a stressful, life-changing time, helping women to maximize time with their baby while juggling their career.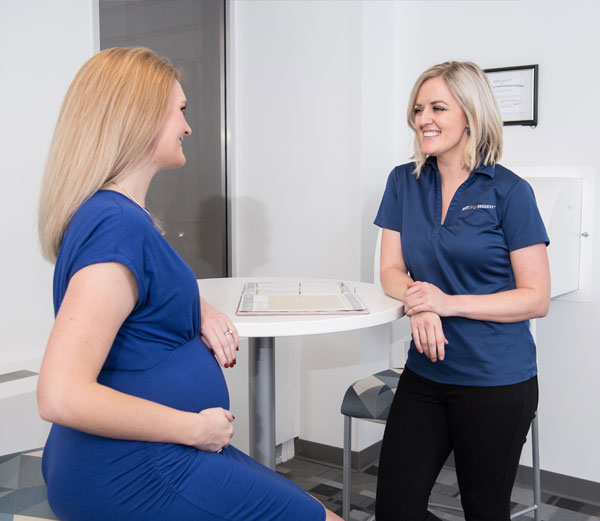 Elements of a Maternity Concierge Program
BEST places an expert concierge at your organization, typically at a corporate headquarters, to serve eligible employees directly (in person) and/or remotely for any employees not located at your main location. BEST manages a comprehensive outreach program that goes a long way in showing individualized attention. This includes one-on-one time spent building relationships, uncovering needs and serving as a confidant. As a result, the Maternity Concierge becomes a sensor that often surfaces opportunities for improvement for organizational culture. It also includes special touches, such as sending a "Pregnancy Pack" and a "Welcome Baby Kit," and distribution of resources that can help women navigate HR and maternity leave questions, what to pack for the hospital, coming back to work and more.



The challenges of balancing the demands of parenthood and a professional career are driving talent out of the workforce. Our Maternity Concierge benefit for working mothers retains them as employees, helps your organization avoid the hiring expenses associated with turnover, and encourages diversity in your leadership pipeline.
By offering BEST's Maternity Concierge program, your organization acknowledges that women in the workforce have a lot on their plate, especially when starting or growing their families. Bringing awareness to this balancing act makes it easier for everyone to bring their whole selves to work, which creates a best place to work.

[The Maternity Concierge program] is a reminder that businesses are increasingly focused on trying to retain good employees, including those employees who may feel overwhelmed with the prospect of combining a job with parenthood or want to take time off to have children. Businesses aren't just doing this for the PR or to be kind. They believe it's in their business interest. Attracting and training talent is expensive, so investing in keeping great employees can be good for their bottom line.